From the Desk of Clearissa Coward's Command Center
Working With A Small Space? Try These Simple Decorating Tips
A Cozy Lifestyle with Clearissa Coward
Cozy Office – No Clutter
Just because you live in a small house, does not mean you cannot have a great look, a personal style, and comfort in your home. You can live large in a cozy/small home. The key is to plan carefully and make the most of the space you have, without overpowering the rooms.
There are affiliate links within this post. However, all opinions and ideas are my own. Clicking on and using the links to purchase products does not increase your cost at all. I appreciate your support.
Here are some tips to help you get started:
* Less is more. Avoid clutter in your home. I know, I know…I say this all the time. But it is important and bears repeating. This means you might have to put away some of those cherished knick-knacks and pass on some of the decorative pieces you would love to purchase (here is where I insert practice what you preach as a reminder to myself:)), but an uncluttered home will always provide more comfort and style. And do not forget about being cozy. We are all about the cozy.
My Cozy Guest Bathroom
* If you are lacking storage space, consider purchasing cabinets and bookshelves that reach your ceiling. That will give you more vertical storage space, without using so much precious floor space. If cabinets are not feasible, try shelving.
My Avon Store – Shop Now
* Make your rooms and your furniture serve multi-purposes. For example, your child's room can be a study and playroom as well. Your dining room may be a perfect area for crafts, family game night and more. And your guest room could also pull double duty as an office.
* Choose furniture that gives you more space. You can choose dining room tables with leaves, so you can keep it small when you don't need the extra space. You might have stacking tables in the living room. Try using a chest or trunk as the living room coffee table. It will serve as your table and great storage space as well.
My Cozy Bathroom
* If you have an unfinished basement, be sure to use that space wisely. Even you can not afford a huge remodel, you can use the space as a game or play area. Throw an area rug on the floor and set up the play area.
Grove Collaborative/Mrs. Meyers Cleaning Products
* Light and mirrors can add the illusion of space. Keep your window coverings open during the day and add wall mirrors to get a feeling of more space in your home. Also, make sure lighting in the room goes all the way to the walls. Dark corners can make your home seem smaller. I don't like dark corners. They have always seemed a little spooky to me.
* Keep your appliances and tech-gadgets small. Also, try appliances that serve multi-purposes or you will end up with a lot of counter clutter and no room in the cupboards for them all. Decide which items you really need and which you can live without.
Get Your Cricut Today And Let Your Creativity Shine
* Add shelving and other organizational units to your closets. Use that storage space wisely as you are going to need it. There are closet kits you can purchase or you can make custom shelving and other organizational items.
* Donate to charity frequently. It is amazing how many things we can accumulate in a short period of time. Several times per year, go through your home and find home décor items, clothing, appliances and other gadgets that are not being used and bless someone else with them. If we learn not to purchase what we do not need we will find that we will have less to get rid of.
Spanx – Catch The Summer Sales
If you keep it simple, living in a small home can be very comfortable and cozy (let's not forget about cozy) and you can still achieve the style in your home that you see in larger homes.
My Cozy Dining Room
Happy decluttering.
Get more tip on small space living here.
Don't forget to check out my eBook; Organize Your Life in 21 Days. It is available for download and has a variety of small projects to help you organize your life one small project at a time. Get your copy today.
Never miss another article, tip or project.  Get them delivered directly to your email. Subscribe today! And let's stay connected. 
Thank you guys for all of the support you show to me and my blog. I feel so blessed because of you.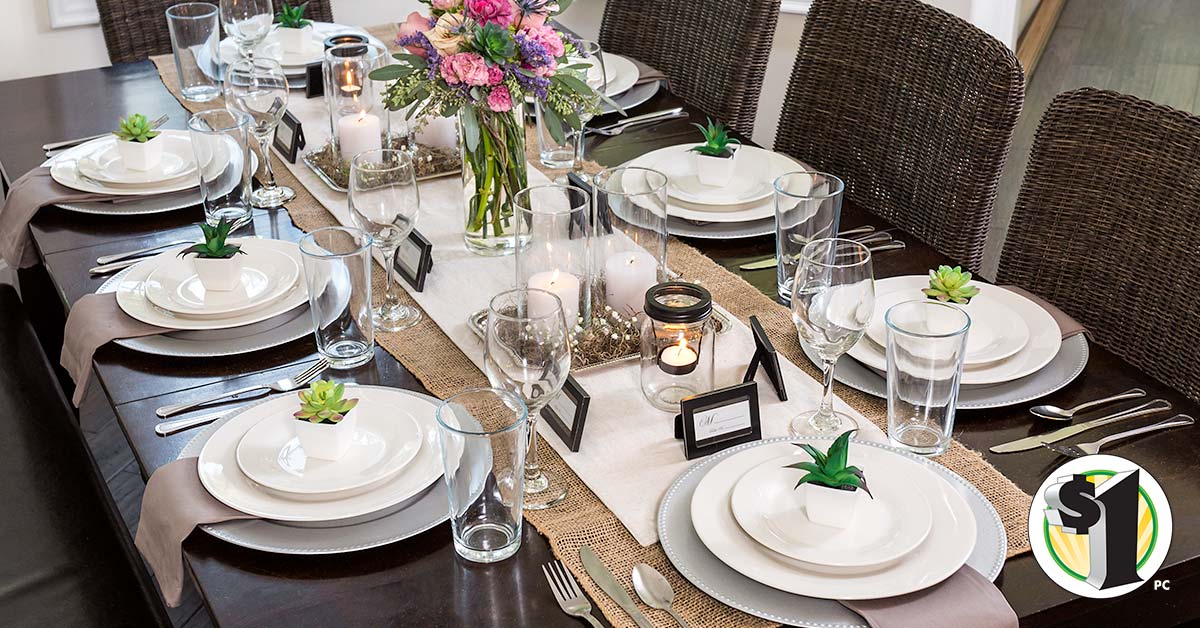 Dollar Tree – Great Bargains and Shipped Directly To Your Home
Until next time…Find And Remain In Your Own Personal Element – God Bless!
You Can Find Me:
Interviewed/Featured:
Homeyou
WPBlogging 360
Hobsess
Share this post with your friends. I greatly appreciate it and I appreciate you.
Leaving You With Hugs & Blessings,