2022 Reflection
Ready or not, 2022 is coming to a close, and 2023 is on the horizon. Over the past few weeks, I have been in a reflective mood. I have felt sadness, loss, and even joy as I moved from one phase to another. My 2022 reflection involved a real look at my life and left me with the question, "how did I get to this place."
Over the past 3 years, I have experienced the following three phases of grief. There is no wrong or right way to grieve. Therefore, my way of getting through my 2022 reflection may not be what you need to deal with loss, but if you can take something from this article to help you get through this holiday season and into the new year, I certainly hope you will do so.
The four stages of my 2022 reflection are loss, reality, acceptance, and finally the planning phase.
Loss:
First a little back story. In 2020 we lost my mother-in-law, not to mention, we were in the grasp of the big C pandemic. It was quite a year and I'm certain that many of us are still recuperating from that year of panic and loss. Many of us are quietly suffering from covid PTSD and we do not even know it.
I know many will say, well that was two years ago. But stick with me here. In 2021, I lost my mother and my whole world came to a screeching halt. I am an only child and my dad transitioned years ago. My mother was the last of her eight siblings which meant that all of our elders are gone. And once I reconciled with that, I realized that we, my generation, are now the elders. A scary thought at best.
What I did not get from my mom over our years together, I will never get because she took her wisdom with her when she left this world. So final, so sad. My relationship with my mother is over. Devastating.
Finally, in 2022, we lost my father-in-law. My God, he was quite the charmer and I loved him dearly. So much loss.
Grove Collaborative/Mrs. Meyers Cleaning Products
Reality:
While going through my 2022 reflection, I realized that I struggled with the reality of dealing with loss. I kept telling myself that I was okay, I was alright. But in reality, I was not okay. I was struggling but I had not faced the reality of our loss. I went about my day-to-day but I had not actually faced the reality that I no longer had anyone to send a mother's day card, my mother would not be around the tree on Christmas morning, and I would not get to purchase a birthday card for my mother ever again.
That reality hit me hard one day on my way home from work. I was driving home, and something came over me and I had to pull off the highway because I was crying uncontrollably. That feeling appeared to come out of nowhere but that is not the case. It had been building since my mother transitioned. Remember, everyone that says they are okay…are not okay.
That cleansing & uncontrollable cry allowed me to finally face the reality that our elders were gone, and they are not coming back. I had to quietly accept the fact that my status in our family had shifted, and I was now the elder. Scary, for sure.
Acceptance:
Once I faced the reality of our loss, I then had to deal with accepting it. Acceptance, in my opinion, was the most difficult phase. I realize I am not the only person who has lost a loved one/parent, but I am the only person who lost my mother and other family members. And I had to give myself grace and allow myself the time, space and self-care required to accept that our elders had all transitioned and now we are the elders.
Once I accepted the fact that my mom was no longer a phone call away, I realizes that I should be grateful for all the years I had with her and the wisdom and knowledge she shared with me during our time together.
Planning:
I am now trying to think about and plan for a future without my mama. It is not easy, but it is necessary.  It is necessary because I need to live and not just exist. I need to smile when I think of my mom and not cry, and my hubby and I both need to step up and accept the challenge that we are both now the elders in our respective families.
I have watched my mom, dad, and their siblings elder for years and simply took their knowledge, kindness, patience, and wisdom for granted. I unwisely thought they would always be there to advise, herd, and handle the rest of us.
As I plan for 2023, I must add grace at the top of my to-do list. I will give grace to others and ask for grace for myself. I will also try to prepare the next generation for their turn as family elders.  Because as I so painfully know, their time will come.
Remember 1: Take time to sit and listen to your elders. Learn everything you can from them. Be attentive when they tell old stories of family occasions. I promise you; these stories will become treasures as life moves on.
Remember 2:  Be patient as your elders age. Show them grace as they begin to move a little slower.
Remember 3:  Record special memories and family history. Family recipes, baptism dates. Our elders hold all this important information, sit with them, let them tell you the stories, and record them as they share. There is nothing more important than family and family history. Record it and pass it on to the next in line.
Twenty, twenty-three will be a better year for me because I have allowed myself to grieve and I showing myself some much-needed grace. I believe a plan is a roadmap for life and I am preparing my personal vision board, and plan on the road to bring peace and joy back into our lives.
What are you doing to prepare for the new year?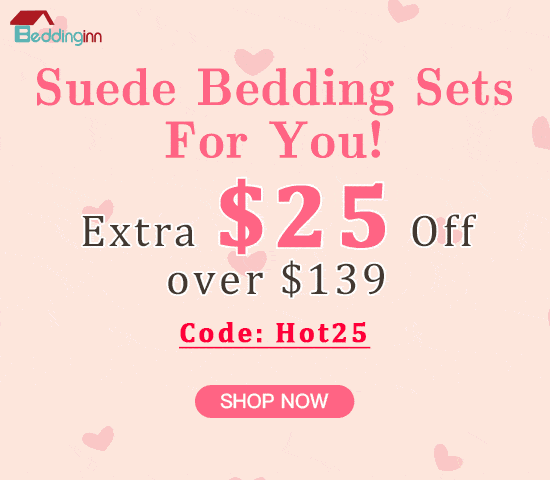 Don't forget to check out my eBook; Organize Your Life in 21 Days. It is available for download and has a variety of small projects to help you take on and complete organizational projects. Some you may not have even thought of.   Get your copy today.
Thank you guys for all of the support you show to me and my blog. I feel so blessed because of you.