From the Desk of Clearissa Coward's Command Center
Choosing your Bathroom Accessories for Storage
A Cozy Lifestyle with Clearissa Coward
If you have a cluttered bath, you may want to consider a wide array of bathroom accessories and they do not have to cost a lot. Most people store items in linen closets, in cabinets below the sink, or on/inside shelves installed in a bathroom. Some of us do not have this luxury, however, it may be surprising but folks with lots of storage still face an issue with clutter.
There are affiliate links within this post. However, all opinions and ideas are my own. Clicking on and using the links to purchase products does not increase your cost at all. I appreciate your support.
How can that be?
It can be because, as I have told you many times, de-cluttering is not about how much you spend on organization tools. Nope, it is about finding the process that works for your particular organizational style.
Online or at any store, you will find cabinet organizers or the common pullout drawers. Shaker boxes, wicker baskets, hat boxes, shoe boxes, etc, and all make great bathroom accessories for storing. In addition, you can add a sink skirt below your sink, especially if you do not have doors to hide your items or you are using a pedestal sink. And with all of these options, it still goes back to finding the tool and process that is personal and works for you.
My Avon Boutique…Shop Now!
For example, I love, love the container store. I could spend hours just meandering through that store, however, most of my bathroom organizational tools are from the Dollar Tree, Amazon, or are baskets I purchased many years ago for a different reason that just happened to fit perfectly in a bathroom space.
How do I choose?
It depends on what you want. If you enjoy the 3-stacked picnic baskets then you may want to consider the wickers. The color and pattern is based on the texture of your bathroom. And do not forget that you can alter colors by simply spray painting your old wicker baskets. *ching ching…money-saving tip*.  You can place the baskets in the corner of your bathroom to store items. If you have a cluttered sink, then try purchasing small wicker baskets to store your items, such as colognes, perfumes, hair sprays, dryers, cosmetics, and so on.
Grove Collaborative/Mrs. Meyers Cleaning Products
How do I choose shaker (hat/storage) boxes?
Shaker boxes are usually small boxes. You can find them in thrift stores, big-box stores, or most stores with home decor. You can also go online to choose the boxes since the market has a wide selection. If you are leaning toward a farmhouse (my current choice) bath, then you may want to consider a collection of the boxes. The boxes will add enchanting style to your country surrounding. You can also paint these boxes to match your decor. You can find these boxes at most thrift store or discount store, or again, at the popular big box store.  *ching ching…money-saving tip*. Even better, if you are crafty, you can make your own. Double *ching ching…money-saving tip*.
>
If you have a traditional bath, or even a country bath you may want to consider the traditional pie safes (my grandmother had one. Aww, the memories, but I digress. Pie safes stand in the corner of your bath, which is similar to a shelf. The doorway is made of a glass frame. The storage facility is ideal for storing towels, linen, or cleaning supplies and doing it beautifully, I might add.
Get Your Cricut Today And Let Your Creativity Shine
How do I clear up space in my bathtub?
Try choosing bathroom accessories, such as the wired-over the shower head storage, or the tub trays. The tub trays have to fit your particular tub because it lays across the tub, over your tub side or back. If your children bathe in your tube, you can also purchase toy nets that provide storage for toys, soaps, wash clothes, etc. The wire basket storage system provides you the same capabilities, yet you can store shampoos and conditioners as well, depending on the style you select. Also, wire baskets allow water to run through instead of sitting at the bottom of the basket.
Mesh shower bags are also an option for folks with lots of product in the shower. And did you know there are shower curtains with pockets? Well, they do exist and they hold products very nicely without clutter overflow. I do not use mesh bags, I prefer wire baskets. But that system works for me. Remember, you must choose the system that first, appeals to your sense of style and second, works for your personal organization style. If you have a shower, the bags enable you to store soaps, shampoos, conditioners, shaving cream, razors, bathing toys, and more in one convenient place without overflowing onto bathroom counters.
My personal in-shower storage is a corner wrought iron storage caddy. Our shower is small and this type of storage system works for us. It fits in the corner, it is attractive and it holds lots of body wash…my personal fetish.
If you are designing a child's bath, consider choosing a motif or style that your child enjoys. By doing so, you will make bath time much more enjoyable for both your child and you while encouraging keeping things tidy. You can always choose a theme. Children love themes.
How do I choose exotic patterns and colors?
It again depends on your style. If you want exotic you can add a few live plants and vines to your bathroom. Exotic is too general to point a finger, so considering your style is important.
Tell me…how do you choose your organizational tools? Do you shop the expensive stores or the less expensive stores? Have you found a system that works for you? If not, do you need help doing so?
Happy organizing.
Get more decorating tips here.
Don't forget to check out my eBook; Organize Your Life in 21 Days. It is available for download and has a variety of small projects to help you organize your life one small project at a time. Get your copy today.
Never miss another article, tip or project.  Get them delivered directly to your email. Subscribe today! And let's stay connected. 
Thank you guys for all of the support you show to me and my blog. I feel so blessed because of you.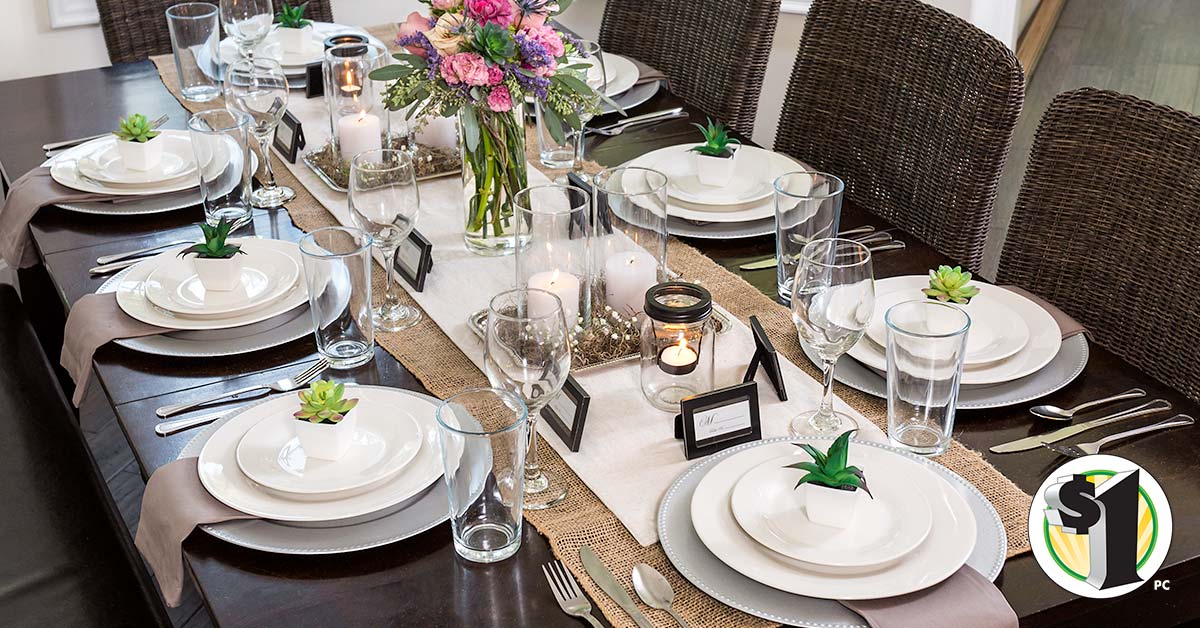 Dollar Tree – Great Bargains and Shipped Directly To Your Home
Until next time…Find And Remain In Your Own Personal Element – God Bless!
You Can Find Me:
Interviewed/Featured:
Homeyou
WPBlogging 360
Hobsess
Share this post with your friends. I greatly appreciate it and I appreciate you.
Leaving You With Hugs & Blessings,