From the Desk of Clearissa Coward's Command Center
Cozy Outdoor Living
A Cozy Lifestyle with Clearissa Coward
This year I had a great time putting my deck together for the summer. A lot of my plants are perennials and did well over the mild winter we had but they needed some much need care and there are a couple that needs a little root haircut still. In this post, I am going to share with you how I prepared my deck for cozy outdoor living.
This is what my deck looked like after the winter. The plants were dry and the soil was hard and need a haircut & soil refresh, while others needed to be completed repotted.  And not just the plants/flowers needed an update. So did the deck.
There are affiliate links within this post. However, all opinions and ideas are my own. Clicking on and using the links to purchase products does not increase your cost at all. I appreciate your support.
To begin the process, my husband power-washed and sealed the deck. That was a four-day process because the deck had to dry completely before it could be sealed and we were almost there when we had a rain shower. Things happen…right? 😉
But once the deck was sealed and completely dry, it was time to play in the dirt. We really enjoy our deck. It's rustic and it actually feels like we are in a treehouse. The large Star Jasmin is one of those plants that need a haircut. I just do not have room on the deck for a larger pot. therefore I will take it out of the pot and trim the roots, trim the plant, and put it back in the pot with new soil ad nutrients. I need to do that within the next couple of weeks because I do not want to lose the blooms for next year. And may I say, this plant has a beautiful fragrance. It smells so good so I do not want to lose it.
My Avon Store – Shop Now
There is a video if you would like to see how I repotted and prepared the deck for summer. I'll drop that link right here. 
So after adding the soil and repotting many of the plants, they are perking up and looking healthy and thriving.
As you can see, I do mostly container gardening.  And plants that I truly did not believe would thrive in pots are doing just that. Take a look at that happy Hosta. I have four of them and they all bloom beautifully and get bigger each year. I think this fall I need to split them and bless someone else with some of them because I just do not have space for more and I think that's a good problem to have. 🙂
Can you tell that these are faux florals?  Well, they are and the reason is that these planters are on a brick wall, as you see. And the bricks get really hot and I can not get anything to survive so I added the faux florals. Shhhhh, don't tell anyone.
I styled the glider. And I picked up all of the pillows from Walmart.
We also added a gazebo to the deck. The gazebo protects us from the sun and the insects because we can literally zip ourselves in and still enjoy the breeze and the outdoors.
We also added lighting to the gazebo. The candlier is thrifted and has been lots of colors.
I have a complete reveal video of the deck and if you're interested you can find it here.
Thank you guys for all of the support you show to me and my blog. I feel so blessed because of you.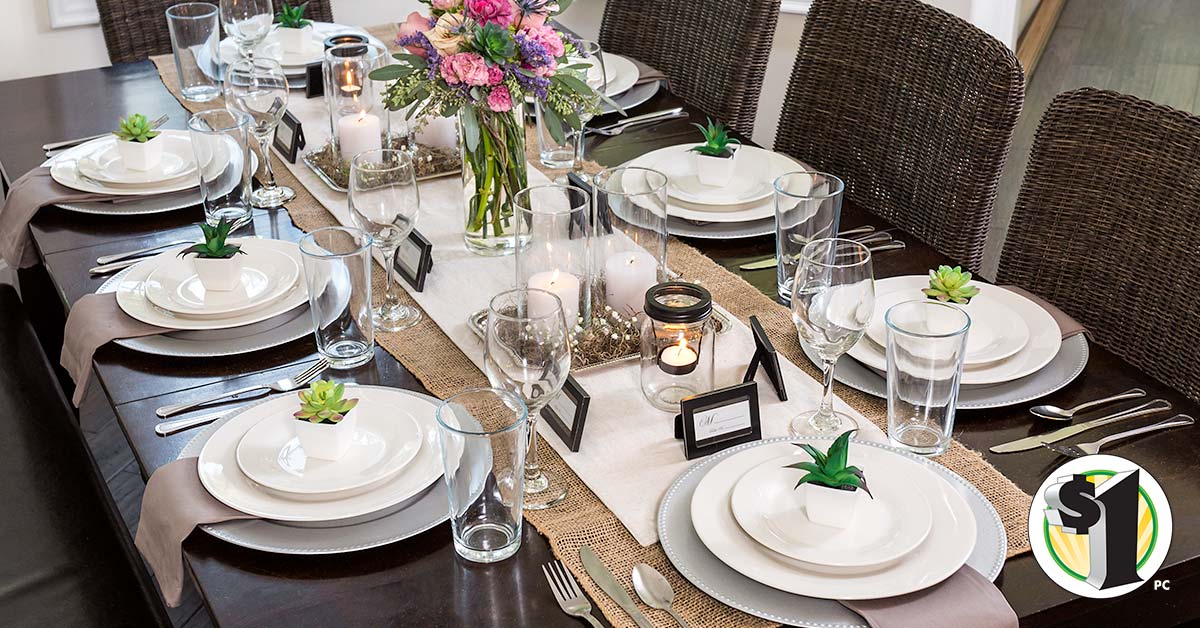 Until next time…I remain in my Element – God Bless!
Published:
Interviewed/Featured:
Don't forget to share this post with your friends & famiy. I greatly appreciate it.
Hugs & Blessings,