Gift Ideas From Small Business Entrepreneurs
You may not think so right now, but Christmas is coming and if you are like me, there are special people on your list that you have no idea what to gift them for Christmas or any other holiday. There are also people who have everything that I can afford to buy them. And how about a gift for myself or one my family and I can share? We are going to explore several Gift Ideas From Small Business Entrepreneurs.
As the economy continues to fluctuate, I think it is best to spend our dollars wisely. And I think wisely means helping the small business owners like the ones I've listed below. I also think that shopping early is a positive in today's market. In this article, Gift Ideas From Small Business Entrepreneurs, we will try to figure it out together.
There are affiliate links within this post. However, all opinions and ideas are my own. Clicking on and using the links to purchase products does not increase your cost at all. I appreciate your support.
If you have any of that going on. I have several very special entrepreneurs who specialize in unique gifts and unique services that may fit the bill.
Would you like to send someone on a cruise or perhaps plan to take one with your family? And would you like to spread out the payments in order to avoid budget crunching? I have an entrepreneur for that. Are you or someone you love an avid sports fan and would enjoy rocking your team on a tumbler, mug, or teeshirt? I have an entrepreneur for that.  Do you have someone on your list who enjoys one-of-a-kind, handmade gifts, or someone who enjoys and prefers all-natural products? I have an entrepreneur for that.
It's a short list but a diverse list that may have that special gift you've been looking for. Even if the gift is for you. Stay tuned because one or several of the six unique entrepreneurs below may end your search.
Entrepreneurs:
De Souza Designs By Lo is a very talented entrepreneur who creates beautiful mug and tumbler designs. They are original and made with love and patience and the designer, Lo, does take special orders. Do you have a favorite team or inspirational quote, she can turn it into something that you can take with you every day.
Believe me, the pictures, do not do justice to the creativity of Designs by Lo. 
Seww Classy is a one-woman crafting machine. First of all, Seww Class is a natural hairstylist who does sew in styles as well as braids of all kinds. But that is just the beginning.
Because Seww Classy delves into so many different crafting styles, I cannot put her into a crafting box. I like to call her a diversified or general crafter because there is nothing she can't do.
As you can see above, Seww Classy is a crafting guru and I'm sure you can find something for everyone on your gift list, be it birthday, mother's day, Christmas, or any other holiday or special occasion, Seww Classy has you covered.
Chaya Hair & Skin Oil Products specialize in hair growth products for the entire family. The products are Organic & Chemical Free and she prides herself in keeping her prices in an affordable range. Believe me, these products are all they are hyped to be.
Grove Collaborative/Mrs. Meyers Cleaning Products
Genesis Travel Group by Dream Vacations – A great gift evokes joy and appreciation from the recipient; Genesis Travel Group by Dream Vacations is happy to help you find that perfect gift! Whether it's an exotic vacation, weekend getaway, or maybe just a Genesis Travel Group by Dream Vacations gift card, we have a gift that fits your needs. Not sure what to give? Give us a call or email and we are happy to help you figure it out! info@GenesisTravelGroup.com 866-830-5325 www.GenesisTravelGroup.com. 
If you are looking for a travel consultant that provides a personal touch, The Travel Diva is for you. Whether you are wanting to book a cruise or a simple weekend get-away, The Travel Diva can get it done for you.
The Travel Diva can assist you with planning the perfect escape. Let your personal travel concierge send you away in STYLE!!! Singles, Couples, and Groups Welcome!

EMJM Scents is a one-stop shop for all-natural body and essential oils. If you love the lasting fragrance of body oils, this is the shop for you. If you love to fill your home with the beautiful fragrances of essential oils, this is also the place for you.EMJM Scents boasts over 350 fragrances and the price is always right. Gift your family members with an oil fragrance that lasts a very long time and know that you will be noticed when you enter the room. Do not sleep on this small business.
Finally, if you are a small business or new entrepreneur and you need to advertise your business orrrr if you want to add items to your product line and you are not crafty, Best Fulfill print-on-demand, is a fulfillment model that will be an asset to your new company.
With customized products, you can start clothing, sandals, and even backpack brands. You might be thinking, "But I don't have the capital!" Well, I've got good news. Print-on-demand does not require any capital.
Print-on-demand is a fulfillment model which means that you only pay after a customer has placed their order. This dropshipping model allows you to pay for the product and take the remaining cash as your profit.This business is worth looking into if you are looking for a personalized gift for someone or if you want to add promotional items to your business. It's a great business to keep in your business arsenal.
If you are looking for unique gifts these entrepreneurs are for you. Take a look at their sites and be sure to keep the list handy for when you need a specialty gift.
Happy shopping while sticking to your budget.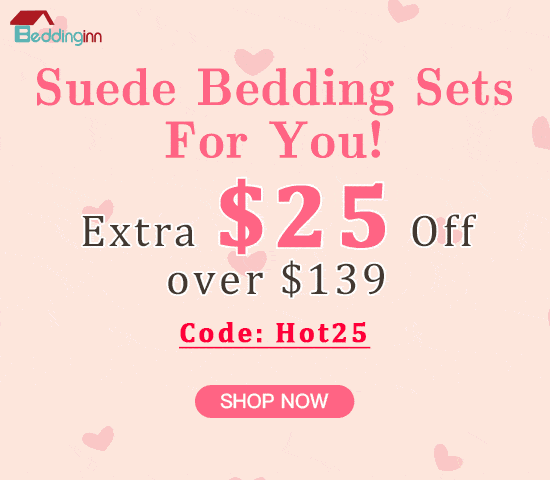 Don't forget to check out my eBook; Organize Your Life in 21 Days. It is available for download and has a variety of small projects to help you take on and complete organizational projects. Some you may not have even thought of.   Get your copy today.
Thank you guys for all of the support you show to me and my blog. I feel so blessed because of you. If you enjoyed this article, please Pin it.
Until next time…I remain in my Element – God Bless!
Don't forget to share this post with your family & friends. I greatly appreciate it.
My Linktree: https://linktr.ee/Clearissa
My YouTube Channel: https://www.youtube.com/c/ACozyLifestyleWithClearissaCoward
Hugs & Blessings,