It's All About That Fall View
There are so many positives surrounding the fall season. The perfect weather, layers of snuggly clothing, the smells of simmering pots, football season, and the most important, in my opinion, are the fall views. No matter where you live, mountains or along the shore, fall makes its presence known. In this article, we are going to embrace and enjoy the fall view from different vantage points. It's all about that fall view.
The Joyful Colors
I do not believe there is a better place to begin than the perfect fall views. The colors and the leaves on the trees and falling underfoot are absolutely breathtaking. Whether in a natural environment or in an urban area fall colors are absolutely beautiful. This particular photo reminds me of walking through a forest or mountainous area. This is sweater weather and this environment is perfect for boots and sweaters. This view makes me feel relaxed and it would be lovely to take a walk while sipping on a cup of apple cinnamon hot tea. You get your steps in for the day while communing with nature and savoring the change of season. What does this photo make you feel?
Water and The Fall View
Aww, if you know me at all, you know I love the "big water". Ocean, lake, or waterfall, as long as there is water and a lot of it, I am happy. But add the fall colors to the "big water" background, and I am blissfully happy. This particular picture makes me want to sit quietly, think or pray, and just relax my mind. I could sit here for hours and just "Be". WhooSah!
Another sweater weather day, but a quiet and still one. This view with the mountains in the far view, the big water, and the fall colors just take my breath away. How about you? What would you feel in an area like this with the fall backdrop?
The Epic View
I have been blessed to have traveled a bit in my life and this view reminds me of a time spent with girlfriends on a girl's fall mountain trip. Although this is not our place, it is very similar to the place we rented in the Tennesee mountains. We had a beautiful cabin in an area like this and it was oh so spiritual.
We had so many plans to shop and see sights, and to lunch at this place or that, etc., however, once I sat on the deck with a very similar view, I just did not want to leave. So I volunteered to cook three out of those five nights and six days. I was just so happy with that fall view. Another girlfriend and I kept the home fires burning while the others ventured down the mountain every day for shoes and whatever. I believe we enjoyed the trip most.
I did go down the mountain two out of the five days and that was all I needed. Sitting there with that fall view, I did not need a thing. So I sat and communed.
Coming down the mountain on our way home, I felt relaxed and reconnected. How about you? Would you have shopped or would you have spent most of your time enjoying the view?
Pumpkins, Pumpkins, and More Pumpkins
This photo needs no explanation, but I will attempt one anyway. When is the only time of year that you see this beautiful bounty of orange? Well, fall of course.
This is a beautiful sight for those of us who love fall. Now secret told, I do not enjoy the flavor of pumpkin spice, coffee, pie, etc. However, I love the way a bunch of pumpkins makes me feel. For me, it is all about the season and the feelings the season brings.
Dollar Tree
Some of my best memories with my grandson at the pumpkin patch. The hayride, the field full of pumpkins, the fun games, a hot dog, and hot chocolate, and choosing a pumpkin to bring home with us…it was oh so much fun. Although I do not really like pumpkin-flavored anything, I do love to decorate with them and I enjoy cutting them up and putting them in the woods for the animals when we are done with them.
Fall Nesting
There is no other season that makes me feel more like nesting than fall. A lot of folks think it's Christmas, but in my opinion, although cozy, Christmas is just too busy to sit, enjoy the season, and nest. While fall is the time to transition from summer and into the colorful easy going, cozy time of fall.
Fall is an easy transition for me, while the Christmas season is full of hustle and bustle.
Inside Out
Most of us enjoy nature's fall decor but what about the indoor effects of fall? Fall is not just beautiful outside, but inside as well.
Fall does not end at the front steps decorated with pumpkins and gourds. Oh no, my friend. Fall can be enjoyed and actually savored inside as well.
A fall vignette or tablescape warms a room and makes it welcoming and interesting. There are many different ways to give fall a nod inside. It all depends on one's personality and style.
A fall centerpiece is one way to celebrate the season.
A little corner can also add fall personality to a space. There is just something about the fall view from any angle that makes you all warm and fuzzy inside.
Fall is also that time of year we are reminded of how thankful and blessed we all are. If you are on this side of the dirt, you are blessed. No matter the circumstances, if you are still breathing, you still have a chance to get it right and for that, we should be grateful/thankful and fall reminds us of that.
So what about you? How do you enjoy fall views? Are you drawn to inside or outside fall views? Or you could be like me and love them all? Happy Fall Y'all!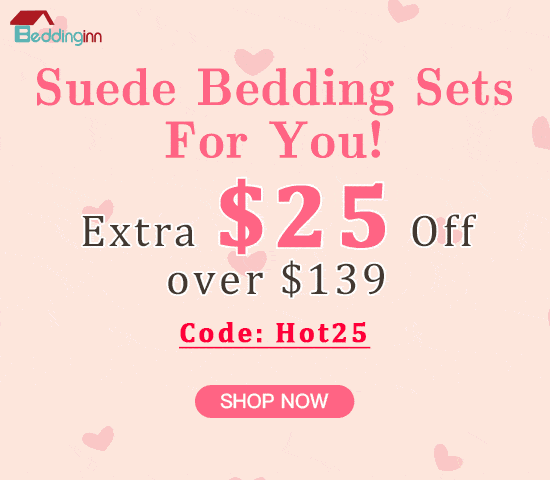 Don't forget to check out my eBook; Organize Your Life in 21 Days. It is available for download and has a variety of small projects to help you take on and complete organizational projects. Some you may not have even thought of.   Get your copy today.
Thank you guys for all of the support you show to me and my blog. I feel so blessed because of you. If you enjoyed this article, please Pin it.
Until next time…I remain in my Element – God Bless!
Don't forget to share this post with your family & friends. I greatly appreciate it.
TikTok: a_cozy_lifestyle_cc
Hugs & Blessings,