From the Desk of Clearissa Coward's Command Center – A Cozy Lifestyle
How to Prepare For An Impending Weather Emergency 2019 2020
A Cozy Lifestyle with Clearissa Coward
2020 has been quite the year. So busy with not so pleasant stuff. North Carolina even had an earthquake…go figure. And there have already been several names storms. Storms during a crazy and relentless pandemic is not a good thing. Not pleasant to think about but alas, in order to be prepared, just in case we have to learn How to Prepare For An Impending Weather Emergency 2019 2020.
Once again, I am reposting an oldie but goodie. If you are not prepared for an impending weather emergency this is the post for you. If you've read it before, it is a reminder. If you have never read this article, you definitely should. We are living in turbulent times and it doesn't hurt to be prepared. So let's learn or relearn How to Prepare For An Impending Weather Emergency 2019 2020.
Please get prepared.
Once again, it's that time of year. The time of year when we, here on the east coast, are faced with hurricane season. And while other areas may not have to worry about hurricanes, they may face, tornados, or earthquakes or wildfires, or other areas that may have other types of catastrophic weather.
There are affiliate links within this post. However, all opinions and ideas are my own. Clicking on and using the links to purchase products does not increase your cost at all. I appreciate your support.
A Weather Emergency can be unpredictable and it seems that all areas of the world have some sort of scary weather to prepare for. And because of that, I share this article annually. I think it is apropos.
I hope this post will help someone prepare and be prepared just in case the weather should turn topsy turvy.
Because we are in the midst of an active hurricane season, I thought now would be a great time to re-share this article and focus on a weather emergency. Please, please, I cannot stress enough how important this information is and what makes this article even more helpful is that you have no worries because I have pulled a lot of information together for you. Please read, heed and stay safe.
Hurricanes are especially frightening, however, if you are in an area where forest fires are prevalent or mudslides or tornados, this information is for you as well. There is nothing better than knowing you are prepared.
I decided to get my home and my family in order to survive a minor and/or major disaster. I began by reevaluating our choice not to purchase flood insurance. After all, we live inland and a flood could never happen to us…right? Wrong! We were recently under the threat and warning of severe flash flooding and flooding in general so I promised God that if He saw me through this one without damage, I would certainly begin the process of researching flood insurance.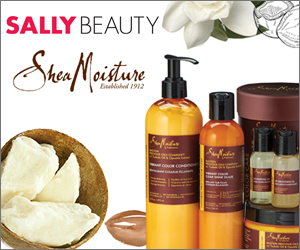 Over
Note: My research has indicated that flood insurance is majorly expensive. We did not do the smart thing and purchase the insurance this year because it did not fit our budget. Instead, we put it off for another year – full disclosure. But we have to bite the bullet and get flood insurance. It keeps me up at night this time of year. Nowadays it doesn't seem to matter if you are inland, you still need flood insurance. We are still considering.
First off I pulled the following from my files (luckily my files were in order so this was pretty easy. I just pulled entire folders)
Once pulled, I placed the following documents into a ziplock bag and put them in a backpack to be accessible just in case we had to leave suddenly

marriage license
passports
birth certificates
home insurance papers
information to contact my home insurer
photo IDs (in our wallets)
credit & debit cards (in our wallets)
dual sets of house and car keys (we each had one and there was one extra set)

Disaster Supply Kit

I also pulled together the medication that hubs and I take daily which weren't many, but I wanted to have them none the less. I made sure I had extra asthma medication for me. I also packed pain relievers and ibuprofen, just in case of a fever.

I placed the medication in a zip lock bag as well and placed them near the backpack
I maintain a spreadsheet with the medications and supplements we both take, the dosage, the doctor who prescribed them and the reason they were prescribed. I printed a copy of this document and placed it in the ziplock bag with the medication. I was mindful of hurricane Katrina victims when I did this because many of them were never able to return home and had to begin new lives in other states after the disaster and God forbid, If that happened to us, at least we would have our medical requirements with us.
Inside the backpack I placed:

shower gel
deodorant
toothbrushes
toothpaste
travel size Listerine x 2 (can also be used as an antiseptic)

Stocked Pantry

Next, just in case we were able to stay put but were without power I did a pantry and cabinet sweep checking for the following:

canned tuna
canned vegetables
canned soups (we could heat on the grill on the deck)
cereal (can eat dry if necessary)
nuts
crackers
three cases of bottled water (a case for each of us and one to share with someone in the neighborhood who perhaps was not as prepared and our dog Rome)
dog food
gas for the grill, just in case we were home but without electricity, we could still cook and eat a hot meal.
flashlights and trade up to LED ones. That sounds good and we will soon.
the next item was a battery-operated radio or TV. We did not have a battery operated TV, but we did have an old fashioned boom box in the closet so I pulled it down and added batteries to it. It was working just fine.
I also added the weather app and our local news apps to our phones and tablets (they can be charged in the car if necessary)
made sure we each had a car and house charger for our cell phones and tablets
laptop bag with electronics
Every place I checked suggested a first-aid kit and although I had my first aid "stuff" all in one easy to grab and go basket; it was not travel-friendly. So I packed the important stuff into yet another ziplock bag (you can pick up travel-size items at most drug stores, Walmart and even the dollar stores). I included:

band-aids
alcohol
peroxide
antibacterial cream
anti-itch cream
aspirin & Aleve (my personal favorite)
gauze
tape

I added protein bars & mini bags of nuts and almonds
Finally, because I wear jeans because they are cute and not because they are comfortable, I packed sweats both lightweight and heavy for both hubs and me and several pairs of undergarments and socks for us both as well. I figured I could maneuver better in comfortable sweats than in form-fitting jeans in an emergency. 🙂
I ended up with two backpacks, but that was okay. Hopefully, if we had to leave, we could take our vehicles, which is where I left an additional case of water.
I am sure you all know this, but I will say it anyway, fill all vehicles with gas and be sure to get some money from the ATM when you hear of a storm coming. It is a good idea to keep some cash in a special place or in your survival kit at all times. Just in case there isn't much notice. We both try to keep our vehicles filled with gas and if you hear of an impending storm, please remember to hit the ATM so you will have cash on hand if you have to move quickly. I also picked up a couple of inexpensive blankets and pillows and I will place them in both vehicles.


We have not done this yet, but we will. Make sure everyone in the family knows where to meet if you are separated and have to leave in a hurry. In my case, my daughter and grandchildren live 20 minutes from me but if something happens suddenly, we need to know where to meet if we can not get to each other. And finally, make sure all devices are charged fully. Cell phones, iPads, etc. It would not be a bad idea to have backup batteries or at least portable chargers.
It feels good to be organized and ready if a disaster is predicted. I suggest you take the time to get your family organized as well because we never know when an emergency or disaster can happen. We live in very uncertain times and it behooves us to be prepared.
Note: If you have pets, please prepare for them as well. Make sure they have their collar on and/or is micro-chipped. The collar tags should have the following information:
Pet's name & age
Owner's name and a way to reach you (preferably cell phone number)
When packing your food and supplies, be sure to have enough food for your furry friend as well and enough water to share with them
If you have a pampered pet, be sure to include a sweater and any medications or vitamins they may be taking
Pace a lot of patience because they are going to be terrified
Each time I post this article, I try to add more helpful information; however, I'm sure I've left something out. If I have, please add it to the comments. You may have an idea or a tip that could save someone's life.
Don't forget to share this post with your friends. I greatly appreciate it.
Don't forget to check out my eBook; Organize Your Life in 21 Days. It is available for download and has a variety of small projects to help you take on and complete organizational projects. Some you may not have even thought of. Get your copy today.
Never miss another article, tip or project.  Get them delivered directly to your email. Subscribe today! And let's stay connected. 
Thank you guys for all of the support you show to me and my blog. I feel so blessed to be able to share my passions with you.
Until next time…I remain in my Element – God Bless!
Published:
Don't forget to share this post with your friends. I greatly appreciate it.
Thank You for Stopping By!
XOXO,