From the Desk of Clearissa Coward's Command Center
The Perfect Pre-Holiday Meatloaf Dinner
The holidays are quickly approaching and with the hustle and bustle comes lots of baking and meal planning and preparation for fancy meals. We will soon be looking for the perfect turkey, the perfect string beans, the perfect macaroni and cheese recipes. But while we are preparing all of the fancy meals, our family still has to eat regular meals as well. In this post, I am sharing my recipe for the perfect pre-holiday meatloaf. A quick recipe and hearty meal that will not take steal away from your holiday food prep.
There are affiliate links within this post. However, all opinions and ideas are my own. Clicking on and using the links to purchase products does not increase your cost at all. I appreciate your support.
Today I am sharing a recipe for a quick and easy yet hearty regular mean you can prepare for your family while you are prepping for the fancier meals to come.
Ingredients:
1lb ground beef
½lb sausage (I like Jimmy Dean Hot)
3 Eggs
½ cup seasoned bread crumbs (I toast bread and shake it up in a ziplock bag with season salt, black pepper, paprika, garlic powder, parsley) I do not measure. Just add a little of each until it is to your taste. Approximately 1 tsp each
Grove Collaborative/Mrs. Meyers Cleaning Products
Season Salt
Black Pepper
Garlic Powder
Paprika,
Parsley
Italian Seasoning (Optional)
1 Green Bell Pepper
1 Medium Onion
Cheese of your choice (optional)
Preparation:
Preheat oven to 350
Chop onion and bell pepper
Sautee chopped onion and bell pepper in olive oil until soft
While waiting for pepper and onion to saute, add seasoning and sausage to ground beef in a large bowl
Beat and add eggs
Add sautéed onion and bell pepper to ground beef mixture
Add bread crumbs and mix all together
Once all ingredients are all mixed together thoroughly, shape into a loaf
Cover loaf pan with aluminum foil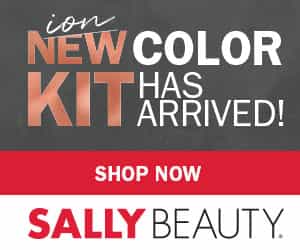 Place loaf on a rack inside the pan (the rack is to allow all grease to flow to the bottom of the pan) If you do not have a rack, you can pour the grease off several times during the cooking process
Bake covered at 350 for 45 minutes
Uncover and cook for another 20 minutes until brown
Turn oven off
Remove loaf from oven and place cheese slices over the top of the loaf (I used extra sharp and provolone)
Cover with foil and place in the warm oven until cheese melts
In The Meantime:
Buttered/Parsley Potatoes
While meatloaf is cooking…
Scrub red potatoes (leave the skin on)
Place in pot with water, butter, parsley, salt and pepper (I use season salt)
Boil until tender
Sauteed Kale
I purchased pre-cut kale
Wash kale thoroughly
Place in a colander to drain
Once drained, saute Kale in a skillet with olive oil, salt & pepper until tender
Dinner is served! Quick and easy and you can make the meatloaf in advance. You can also make and freeze it. Easy Peasy!!
Never miss another article, tip, real-life experience or project.  Get them delivered directly to your email. Subscribe today! And let's stay connected.
Until next time…I remain in my Element – God Bless!
Published:
Interviewed/Featured:
Homeyou
WPBlogging 360
Hobsess
Share this post with your friends. I greatly appreciate it.
XOXO,