From the Desk of Clearissa Coward's Command Center
Where Have I Been? & Five Necessary Summer Purchases
A Cozy Lifestyle with Clearissa Coward
First, I want to say I've missed you guys. A lot has happened in my life since my last blog post and although it has been difficult, I am learning to live in a world that is very different than it was before. So in this blog, I will explain, Where I've been for the last month or so as well as share Five Necessary Summer Purchases that are great summer purchases for your home. Yes…I've done a little shopping. :}
There are affiliate links within this post. However, all opinions and ideas are my own. Clicking on and using the links to purchase products does not increase your cost at all. I appreciate your support.
So the saga begins when my site began to act wacky. Comments were not loading, I had so much spam it was ridiculous, and I could not save a post. So, I bit the bullet and called a web designer, and what was supposed to take 4 days, ended up taking 4 weeks. And after all of the research and delays, it ended up being a storage issue. So although I began thinking I needed an entirely new webpage, it ended up that my current page needed adjusting. I was okay with keeping my current website because it cost less. 🙂
Now for the second change in my life…Sadly, I lost my mother on May 25th and as you can imagine, everything else simply stopped for me. And it is something that knocks the wind out of you and my mind just was not in a place where I could even write because all I wanted to write about was my mother and I know you guys wanted lifestyle articles and not articles about the sadness and devastating pain I was enduring. So I did not write. But here we are. I am sharing an article with you today. Am I back to normal? No, I am not. I'm dealing with an entirely different normal. However, I do want to share with you guys so today I am sharing 5 of my favorite summer purchases from Amazon.
This is NOT a sponsored post. I found some things I love and I want to share them with you.
Candles:
These candles are perfect for all seasons, however, they are also perfect for summer because they are indoor/outdoor. They would be the perfect setting for your deck and/or patio. The soft glow will make your outdoor space cozy and inviting. They could also be added to lanterns as well.
2. Dishtowels:
The dishtowels are the absolute cutest. If you are not into bees, there are other themes. But you must try this material. I do not know how to describe it but it feels wonderful. Now, I will admit, I purchased these for decorative purposes. And I am a dishtowel hoarder and if you follow my YouTube channel, you watched me purge my dishtowel drawer because it was a mess and I promised to keep it organized. But I had to have these. 🙂
3. Plant Stands:
I expected these to be taller. However, once I got my plants on them they were perfect. I ordered two and I am using them on my deck. And so far, they are withstanding the rain and outdoor elements very well. I love them and they are indoor/outdoor. I think you will enjoy them as well.
4. Handheld Steamer:
I love, love this Bissell Steamshot. I have used it to clean the grooves in our glass-sliding doors, and window seals. It works perfectly and the attachments are so very helpful. It comes with everything you see here and it has been very useful for our family. I can also use it in the fridge and our stove and a lot of other hard-to-reach spaces. Steam also disinfects so I think this little machine is a win-win.
5. Wine Opener Corkscrew :
I ordered this but I ordered it for a friend. I am not a wine drinker but she raves about this corkscrew. I think it looks so cool, but she says it also works. It comes with an extra corkscrew and my friends says it's easy to use and keeps her wine perfectly fresh. If you like wine, this may be perfect for you.
So that's it, five of my summer favorites from Amazon. If you enjoyed this review, let me know in the commets because I have ordered several other great products as well.
Don't forget to check out my eBook; Organize Your Life in 21 Days. It is available for download and has a variety of small projects to help you take on and complete organizational projects. Some you may not have even thought of.   Get your copy today.
Thank you guys for all of the support you show to me and my blog. I feel so blessed because of you.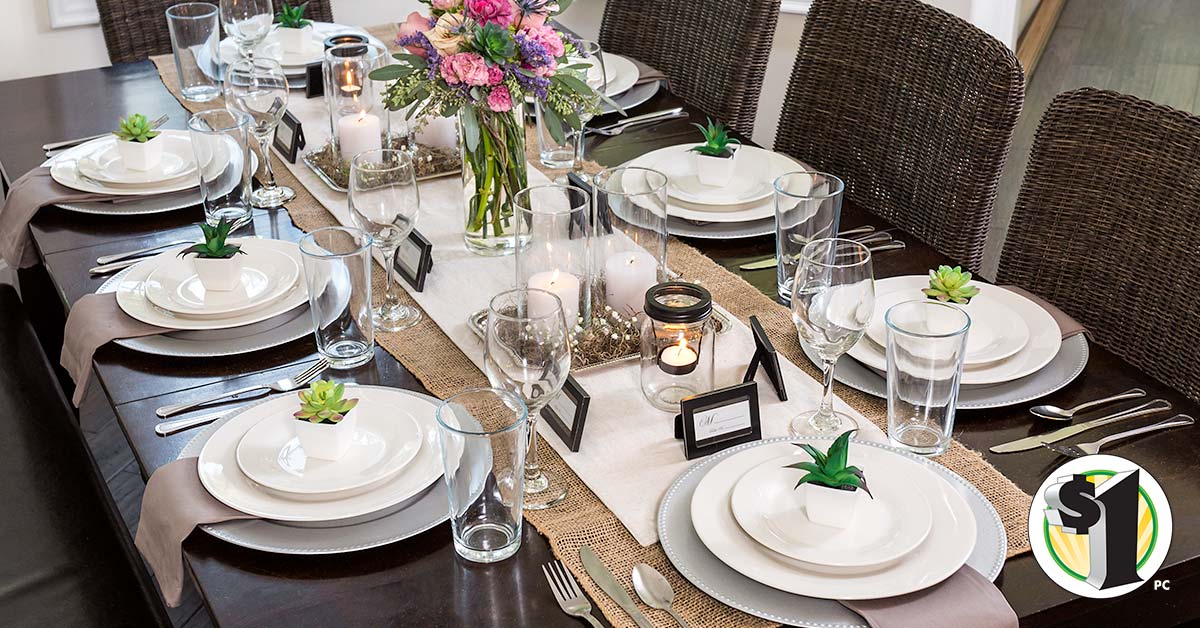 Until next time…I remain in my Element – God Bless!
Published:
Interviewed/Featured:
Don't forget to share this post with your friends & famiy. I greatly appreciate it.
Hugs & Blessings,