From the Desk of Clearissa's Command Center/Avon Diva
Winterize Your Skin – The Moisturizer
There are as many reasons to use moisturizers as there are products on the market. Moisturizers were first introduced into the skincare routine to prevent and treat dry skin and to protect sensitive skin. But with improvements in the skincare industry, moisturizers have been improved and now also enhance skin tone, texture, and helps to eliminate imperfections.
There are affiliate links within this post. However, all opinions and ideas are my own. Clicking on and using the links to purchase products does not increase your cost at all. I appreciate your support.
For many years, there was a misconception that oily skin did not require moisturizing; however, that is not the case. Although oily skin may require a different type of moisturizer than dry or
sensitive skin, oily skin does require moisture as well. Again, as I stressed in parts I & II of this series, l will again emphasize, the importance of knowing your personal skin type.
Moisturizers are developed to meet certain requirements for different types of skin and choosing the wrong one could cause problems or be ineffective.
Dry skin, for example, requires a heavier, possibly oil-based moisturizer while oily skin does not require such a heavy cream and definitely not an oil-based product. Oil-based products cause breakouts when used on oily skin. For oily skin, one should choose a light, water-based product which is non-comedogenic, which means it does not clog the pores. Clogged pores will result in breakouts, pimples, blackheads, and whiteheads. Not only are there different moisturizers for different skin types, but there are also different moisturizers for different age groups. As you can see, choosing the right moisture can become quite complicated.
Grove Collaborative/Mrs. Meyers Cleaning Products
Avon  is one of the premier companies in skincare and their product line(s) helps to remove some
of the mystery of choosing the correct product for your particular skin type. Truth be told, Avon's systems take the guesswork out of choosing skin care products altogether. They have developed different lines for different age groups and skin types. There are lighter creams for the day and rejuvenating creams to use overnight. The night creams are richer because your skin rejuvenates while your body is at rest and therefore the richer creams work to repair your skin of the damages of the day, while you sleep. Aging skin requires rejuvenation of collagen, moisture and in my opinion, a daily dose of vitamin C.
I was watching a popular news program while dressing for my 9 – 5 one morning and they had a segment on moisturizers.  Their expert said what we all should know already, but just in case you don't…I am giving you a synopsis below. These are very simple and easy to understand explanations of the requirements of different skin types.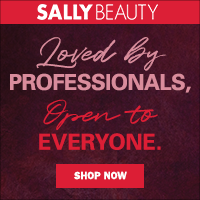 For oily skin: Many people with oily skin are afraid of moisturizers since they're prone to breakouts, but all skin needs moisture! Look for water-based products that are noncomedogenic, or not likely to clog pores. Try an oil-free moisturizer or a serum to give your face the moisture it needs, without the extra shine.
For dry skin: Moisturizing is essential for dry skin. If your skin is cracked, try oil-based moisturizers that contain propylene glycol or urea, which help keep skin moist. For excessive dryness, look for heavier, creamy moisturizers. If you're just starting a routine, you may have to reapply moisturizer a few times daily to keep skin moist.
For combination skin: Choose an oil-based or cream moisturizer and apply it liberally when the skin is dry. When skin is normal, a water-based moisturizer that has a light, non-greasy feel is best.
For sensitive skin: Opt for moisturizers designed for sensitive skin types. Typically, these don't have fragrances or dyes, which can irritate skin. Also, make sure that your moisturizer has an SPF to protect you from UV rays, which tend to thin out the dermis, trigger the appearance of free radicals and increase the likelihood of allergy attacks for sensitive skin.
You can get more information about moisturizers for all skin types at my Avon website. Remember all skin types need moisture. This is a step you should not skip and you need to make sure you moisturize every time you cleanse and tone your skin and that should be at least twice daily.
If you missed my posts on cleansing and toning, be sure to read them and get your skincare regime in place before the harsh winter.
Never miss another article, tip, real-life experience or project.  Get them delivered directly to your email. Subscribe today! And let's stay connected.
Until next time…I remain in my Element – God Bless!
Published:
Interviewed/Featured:
Homeyou
WPBlogging 360
Hobsess

Share this post with your friends. I greatly appreciate it.
XOXO,