From the Desk of Clearissa Coward's Command Center ~ Avon Diva
Winterize Your Skincare – The Cleanser
We are embarking on a new year as well as a new season. It is wintertime and with that comes changes in skin and with that change, we should also change our skincare regime to accommodate the changes in the weather.  We will pull out our warm clothing. We will change from air conditioning to heat in the home, and some of us will even change our diets, going from lighter foods to the heavier comfort foods associated with colder weather. While making all these changes we must not forget that we need to prepare our skin for the colder weather as well. This article is based on learning how to Winterize Your Skincare. This is a series that will give you tips and tricks for living in your skin during the cold and drying winter months. This week we will begin with – The Cleanser.
There are affiliate links within this post. However, all opinions and ideas are my own. Clicking on and using the links to purchase products does not increase your cost at all. I appreciate your support.
Let's face it, all of the women I know and most of the men want skin that defies age and our harsh environment. And although some are born with good genes, we all must help our skin fight the day-
to-day harshness of air pollution, temperature changes, and the plain ole wear and tear of living. To do that, I suggest investing in a good skincare regime. A good skincare system has several different steps and a product for each step. For today we are beginning at the beginning with THE CLEANSER. Before your skin can look, feel and most importantly be healthy, it must be cleaned properly and it does not need to cost a mint to get er' done.
First things first, do you know your skin type? Do you have oily skin? Do you have dry skin? Do you have combination skin? Do you suffer from acne, wrinkles, sagging, or suffer from other problem areas? If so, don't panic, we all have our burdens to bear.   You first need to determine or ask an Independent Avon representative…me,  🙂   to help you determine your natural skin type. Once you know this; the rest is, as they say…good skin history.
Grove Collaborative/Mrs. Meyers Cleaning Products
Once you know the type of skin you have, it is easy to decide which cleanser to use. There are gel cleansers, creamy cleansers, and foaming cleansers, and they are all for a specific skin type. What one needs to realize; however, is that no matter the skin type, ALL skin requires thorough
cleansing. The mistake many make is that skin only requires cleansing once a day. Wrong! Don't fall for that hype! So let's look at the steps for cleansing your skin the proper way and the proper frequency.
Number one, the skin should be cleaned at least twice a day. Morning and night and sometimes, depending on how you spend your day, even more. For example, if you frequent the gym, you should cleanse after each workout. Sweat and grime are not a healthy state for any skin type. So cleanse after each workout. Never just smear the sweat and grime with a tissue or cloth. Actually use your cleanser, water and truly cleanse your facial skin
If you have issues with acne, cleanse at least 3 times a day. The important thing is to KNOW YOUR skin
Number two, it does not matter that your skin doesn't "feel" dirty. Trust me, it is! Just going outside exposes your skin to dirt and grime from the environment. So never feel you do not need to cleanse just because you have not used makeup on a particular day.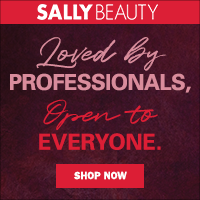 You need to cleanse your skin because it is exposed to the environment and because your skin is the outside protection for all your other organs. Because of this, we need to take very good care of our skin
Number three, once you learn which cleanser works best for your skin, you should learn "how" to cleanse
When I used washcloths, I chose to use a different washcloth for my face than the one I use for my bath and/or shower. Now I use a skin cleanser brush and I wash the brush after each use and I change my brush every 3-6 months.
NOTE:  I have since purchased an Avon Spinning Cleansing brush and I love it. I use it every other day and it really removes dead skin and leaves your skin feeling smooth and pores clean. You can also purchase replacement brush heads as needed and I still treat myself to a clean face cloth daily.
Try to get into the habit of changing your facial cloth at least every other day. Every day is even better. Make it a special kinda treat for yourself. A new soft facial cloth every morning. Yaaaay! Just a little something special you do for yourself every day.
Number four, use your hands/cleansing brush to gently spread your cleanser over your face…never scrub harshly. Harsh treatment of facial skin contributes to wrinkles. Remember, no pulling and tugging of the skin
Once you have worked the cleanser into your skin, rinse thoroughly, with warm water first and then cool to cold to close the pores
Bonus I, and here's one you may not have thought of because you are using your hands to cleanse your face, wash your hands first. That's right; cleanse your hands before using them to cleanse your face
Finally, pat skin with the washcloth to remove excess moisture but allow your skin to air dry
Always remember cleansing is the most important step in the skincare regime
Bonus II, you can get more information for choosing the right cleanser as well as all of the cleansers and the spinning skin cleansing brush here.
Next week…Step two
Never miss another article, tip, real-life experience or project.  Get them delivered directly to your email. Subscribe today! And let's stay connected.
Until next time…I remain in my Element – God Bless!
Published:
Interviewed/Featured:
Homeyou
WPBlogging 360
Hobsess

Share this post with your friends. I greatly appreciate it.
XOXO,