From the Desk of Clearissa Coward's Command Center
Your Closet – A Place for Everything
Ask most folks which space in their home is the most difficult to organize and maintain the organization and most will tell you it is their closet. Kitchen cabinets/pantries are the runners up. But closets are, by far, the most difficult spaces to organize and maintain for most people.
If you are blessed to have a closet organizer or someone to build a customized closet for you, this article is not for you.  However, if you are in the same boat as the majority of us and your closet is a scary place, then this article is definitely for you. Now I know those of you who have the perfect closets are asking, "can you stick around and read this post anyway?" Why, of course you can.  😉
There are affiliate links within this post. However, all opinions and ideas are my own. Clicking on and using the links to purchase products does not increase your cost at all. I appreciate your support.
As a matter-of-fact, there is so much we can discuss and do where closets are concerned, until I just may make this a series. We'll see. But let's get started with the first installment, "A Place For Everything."
The very first step in any organization process is to first remove everything from the space. In this case the closet and then…
Purge            Purge              Purge               Purge             Purge                  Purge                 Purge       
Did I say purge? Next, we have to admit and come to terms with the facts that a closet needs a system in order to function properly and to remain organized. Even the best-designed closet can become a total mess if one does not stick to the system put into pace.
The system can be as complicated or as simple as you like but the common factor in all closet organization is having a place for everything. Once this is accomplished, the next step to master is putting everything in its designated place. You must do this consistently to make your system work. It will take time, practice and a little self-discipline, but is doable and oh so worth it. Remember one of the rules of organization is to touch everything once. Which means to place things in their proper place the first time you touch them.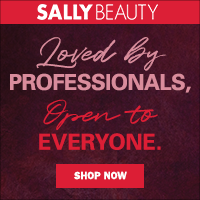 For instance, if the bottom of your closet is a sea of unmatched shoes and you have to conduct a scavenger hunt to find a matching pair – you need to first pair your shoes and secondly, find a home for every pair of shoes you own. This will probably mean investing in a shoe tree or a similar organizational helper. However, before you buy, do your research – find out what is available in your price range, where you can find it, and most importantly, if it is a good fit for your organizational style.
Make sure that there is enough room for your entire shoe collection and be forward thinking – leave room for future growth. If you don't do this you will end up in the same situation as before but with less money in your wallet. You can also use the one in one out method. This method means when you buy a new pair of shoes, you get rid of a pair. You can always bless someone else with a nice pair of shoes or if they are really worn, then let them go and toss them. I know, I know…getting rid of shoes is painful for me as well, but it is necessary.
After you have found a home for all of your clothes and/or shoes take the time (each and every time) to put them back in their assigned spot. But don't stop at just your shoes! Keep going, pick the next problem spot in your closet, you will know what it is by the level of frustration you experience as you try to find something.
It could be belts, ties, workout clothes, socks, whatever it is –find a home for your items, put them there every time and soon it will become second nature and you will never have to conduct a search in your closet again.
Grove Collaborative/Mrs. Meyers Cleaning Products
It may sound a bit daunting but it really is not.  So tell me, what is your biggest problem with your closet? Do you have an issue with shoes or clothes? Is your closet professionally organized or do you have a closet system that works for you? Let me know in the comments below.
Follow the series for the upcoming challenge and if you join in on the challenge, you will also gain access to a newly created group of like-minded people who want to share and gain organization knowledge. You will love this new group where we not only share ideas but we actually share photos and help each other get our spaces in shape one space at a time. Stay tuned.
Never miss another article, tip, real-life experience or project.  Get them delivered directly to your email. Subscribe today! And let's stay connected.
Until next time…Find And Remain In Your Own Personal Element – God Bless!
Published:
Interviewed/Featured:
Homeyou
WPBlogging 360
Hobsess

Share this post with your friends. I greatly appreciate it.
Hugs & Blessings,