From the Desk of Clearissa Coward's Command Center
10 Ways to Pretty Up Your Patio this Spring
I am trying to find inspiration for things to do to keep busy while respecting the social distancing rules. With that in mind, I understand everyone does not like to be inside all of the time. I am sharing an oldie but goodie to help you prepare your patio, deck, outdoor area for spring. Enjoy. Hugs.
We are all busy springing it out in our homes, me included, but my blogging buddy Kacey thinks we should be getting our patios/decks in order as well. Whew!! She's a tough one! Just kidding, she's absolutely right. Winter has finally begun its hibernation and it is warm enough to get outside and enjoy the weather and what better way to enjoy the welcomed warm weather than to work on your outside space? Ha!!! Well, at least Stacey has some great tips and ideas in this article where she shares 10 Ways to Pretty Up Your Patio this Spring. So let's get this party started.
There are affiliate links within this post. However, all opinions and ideas are my own. Clicking on and using the links to purchase products does not increase your cost at all. I appreciate your support.
Take it away Kacey.
Warm weather often sneaks up on you, while you peek out the window more and more for the odd daffodil. Watch biting frost flee in the wake of buds sprouting suddenly from stem to limb.
Everything's just so darn pretty! Your porch looks bare and sad with its worn welcome mat and plastic chairs. Here are ten ways to up your patio this spring.
Add a Welcome Mat
The first touch that automatically makes your porch feel welcoming is the addition of a welcome mat.  It can say the traditional "Welcome," or something sassy like "Warning: there are a lot of kids in here."
My Avon Store – Shop Now
2. Use Area Rugs
Move beyond the welcome mat and use area rugs to create an inviting porch with versatile use of color and space. Whether you have a large or small space, area rugs can divide areas up into purpose or visually to add interest. For example, use rugs with varying patterns to point out a tea area or provide a comfy place for toes before getting into the hammock. Area rugs will soften a space, add oomph and define spaces.
Make it Colorful
Give your porch instant personality with color. Often, porch furniture is neutral, so accents offer the perfect opportunity to play.
Cool colors may remind you of the beach, while warmer colors create a desert oasis retreat. Switch up colors depending on the season, cools in colder months and warms in the warmer months. Use color to express yourself.
4. Make it Cozy
Do you curl up with a blanket and book at the end of a long day? Why not make your porch your new reading space?
Cozy spaces make people want to linger and relax. Create this atmosphere with comfortable cushions, pillows, and blankets of various rich textiles.

5. Hang Curtains

Do you avoid sitting on your porch because of nosy neighbors watching you, instead of the reverse assumption? Hang curtains outside to add a touch of home to your porch: you get the benefits of being outside while having the privacy of indoors. Hanging curtains also creates an ambiance of intimate conversation with a partner, friends and family. During hot summer days, the curtains give you shade, but you must select curtains designed for the outdoors — these endure against UV rays and moisture protecting you and remaining beautiful over time. Let them hang over the sides of the porch just under the porch's roof, so they flow elegantly and offer optimal protection from the elements.
6.  Illuminate
Another way to cultivate an intimate atmosphere is to illuminate your space with fire and light. Enjoy your porch any time of day.
Grove Collaborative/Mrs. Meyers Cleaning Products
Real or LED candles flicker with reflective beauty on rich tablecloths. Light in lanterns undulate and manipulate the patterns on stained glass: solar string lanterns offer an eco-friendly solution to light your porch. Hanging lights add a feeling of whimsy.
Upcycle Furniture
Just because your outdoor furniture is worn and sun-bleached doesn't mean you have to go out and buy a new set. Take a coat of paint and add color to your furniture. Sand down the old, stain and finish the surface into something beautiful and new.
Upcycle an old dresser by ripping out the drawers and creating a shelf for plants. What beauty you'll display and save an heirloom in the process!
Dollar Tree – Great Bargains and Shipped Directly To Your Home
Add Plants

Potted plants add life and vivacious beauty to your porch: they can hang, sit and wave in the wind. It's hard to judge what plants you should choose since your porch is typically both a shady and sunny environment. Fortunately, there are many plants that love both: calla lilies, rice cacti, Japanese forest grass, and impatiens.
Spread the Indoors Out
If feeling uninspired, take the inside-outside to give the sense of seamless design. Place the same indoor lounge chairs indoors, but reupholster the fabric with outdoor textiles in a similar pattern.
Extend the same color palette from the inside to your front porch. You could extend a country kitchen theme to your front porch, or combine nick-knacks from various themes around the house for a uniform, yet eclectic, front porch.
Include a Porch Swin
There's something infinitely charming and classic about a front porch swing. It's the stuff of first-time kisses and comforting sorrows. It's a reflective place where you're brought back to center and home.
From a simple welcome mat to a classic porch swing, use these ten ideas to pretty up your porch for spring. The butterflies will visit your porch plants, as you wrap yourself up in a blanket and read a good book. Later that evening, you'll light the lamps and wait for friends to arrive for a porch picnic. Dig your porch this spring!
Don't forget to check out my eBook; Organize Your Life in 21 Days. It is available for download and has a variety of small projects to help you take on and complete organizational projects. Some you may not have even thought of.   Get your copy today.
Never miss another article, tip or project.  Get them delivered directly to your email. Subscribe today! And let's stay connected. 
Thank you guys for all of the support you show to me and my blog. I feel so blessed because of you.
 Until next time…I remain in my Element – God Bless!
Published:
Don't forget to share this post with your friends. I greatly appreciate it.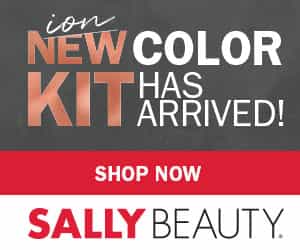 Thank You for Stopping By!
XOXO,
Kacey Bradley is the lifestyle and travel blogger for The Drifter Collective, an eclectic lifestyle blog that expresses various forms of style through the influence of culture and the world around us. Kacey graduated with a degree in Communications while working for a lifestyle magazine. She has been able to fully embrace herself with the knowledge of nature, the power of exploring other locations and cultures, all while portraying her love for the world around her through her visually pleasing, culturally embracing and inspiring posts. Along with writing for her blog, she frequently writes for sites like US Travel News, Thought Catalog, Style Me Pretty, Tripping.com and more!
Follow Kacey on Twitter and subscribe to her blog to keep up with her travels and inspiring posts!