From Clearissa Coward's Command Center
Deals & Steals For The Weekend September 28 – 30, 2018
Hey Y'all.  This was a series I ran throughout the summer. It was such success until several of my subscribers have requested that I continue it through the fall as well. So here I am. So enjoy the list and I hope you are able to get a little retail therapy in this weekend. Take care and have a great weekend!
I do not spotlight each store every week, but you can see if your favorite store is on my spotlight list by checking out the hashtag list. Now…let's get this party started as there are some really good deals this weekend.
Some of the links are affiliates and some are not. However, all opinions and ideas are my own. Clicking on and using the links to purchase affiliate products does not increase your cost at all, however, I do receive a small incentive which helps to keep this blog running. See my complete policy here. I appreciate your support.
c4 Boutique – Do you like one of a kind, hand-made, unique items? Check out my c4 Boutique for craft items that are made with love. No two are exactly the same and all are handmade. Check out the boutique today and come back often because I will be uploading new items all the time.
Amazon – Amazon always has good deals and this weekend is no different. Below are some of the items I have ordered for myself recently.
Nine West – This week Nine West has $20.00 off of their really cute flats. What a deal…right?
Michaels –  BOGOs and more BOGOs that is what Michaels is offering this weekend. Enjoy the big sales!
Kirklands  – Kirklands has all sorts of fall sales. But a very interesting one is the Rae Dunn selection. And it is a 20% reduction.
Shop Houzz  – This weekend Houzz is offering a pre-Labor Day 75% sale. Yes, you read that right…75% off. And some items are shopped for free.
Michael Kors  – Need a new fall bag? Well, Michael Kors is here to help. This weekend, you can order and save 25% as well.  This is great if you are in the market for a new handbag.
Lane Bryant  –  Lane Bryant is offering a couple of different price point savings. Don't miss out. They have some really cute fall styles we could all use in our fall wardrobe.
QVC – QVC is profiling all things cozy for fall. And they are offering special paymet plans. You can get your item home and pay monthly. Easy living and easy pay…a great combination. Check them out and let's get cozy this weekend.
Avon –Shop my store for your summer deals and steals and fall bargains. Don't wait until your summer is rough and dry from the winter weather Get started today moisturizing for winter and maintain that healthy summer glow. Avon is offering free shipping on orders over $40.00. And while you're there, pick up some makeup, skincare and/or mosquito repellent for you and the whole family. Avon has something for everyone in the family. Shop this link. 
Be sure to stock up on Skin So Soft bath oil. It has many uses. I recently wrote a blog about all/a lot of the uses for Skin So Soft that I found. But I soon found out there were more as my followers began to comment. You can read that blog post here.  Skin So Soft bath oil is not just for summer. Maintain that summer skin all year.
Also, check out the new fall colors while you're on the site and get ahead of the game.
And don't forget to try the new espira for the best inner-body experience you could ask for. In order for the outside to look healthy and vibrant, the insides have to first be healthy and vibrant.
Dollar Tree – Get a jump on your back-to-school shopping.  Now is a great time to stock up. And besides, some of the items can keep the little ones busy crafting this summer as well. Get prepared now with some great $1.00 bargains at the Dollar Tree.
That's it for this week y'all. Don't miss these sales, deals, or steals! And the best part is that you don't have to leave your house to get some of them.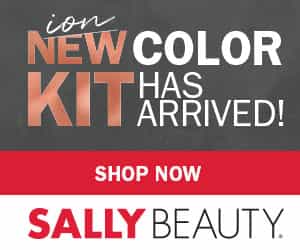 If there is a particular store you would like to see featured, let me know. Chances are, it comes through my mailbox but I can't put them all here so let me know what you're interested in and I will do my best to include that particular store. Until next week…Happy Sales!
Don't forget to check out my eBook; Organize Your Life in 21 Days. It is available for download and has a variety of small projects to help you take on and complete organizational projects. Some you may not have even thought of. Get your copy today.
Never miss another article, tip or project.  Get them delivered directly to your email. Subscribe today! And let's stay connected. 
Thank you guys for all of the support you show to me and my blog. I feel so blessed to be able to share my passions with you.
Until next time…I remain in my Element – God Bless!
Published:
Interviewed/Featured:
Don't forget to share this post with your friends. I greatly appreciate it.
Thank You for Stopping By!
XOXO,