From the Desk of Clearissa Coward's Command Center/Divinely Organized 
Monday's Memories – Thrifting with Organization in Mind
We are always talking about organization and we are thriving on good organization tips. Well at least I am and I'm dragging you along with me.  😛  Even when I thrift, I have organization in mind. A while back I organized an entire closet, my coat closet, and it was truly a budget project (I am about to do a refresh in that very closet before the year ends so stay tuned. But for now…)
There are affiliate links within this post. However, all opinions and ideas are my own. Clicking on and using the links to purchase products does not increase your cost at all. I appreciate your support.
I am happy to announce that project cost me absolutely zero, zilch, nada, nothing, not one cent. It cost me nothing because I had everything I needed in-house. Baskets, boxes, hangers…all in-house and most of it thrifted at an earlier time. And as you can see, it comes in handy.  Here is something you need to know – when I thrift, I always thrift with organizing in mind. In this post, I will share with you several items I am always on the lookout for when I thrift.  Do note you can certainly purchase some of these items new and some from the local dollar store. But most of the items are great thrifting pieces. Because I cannot give you links to purchase the items from my thrifting shinnagigans, I will post links to where you can purchase the items new. Just in case you are in the market.
 Wicker Baskets
    
Although I advocate for never buying something you don't need or do not have an immediate use for, I must admit, thrifting is different. No, I am not being hypocritical or least I hope not, but I thrift in order to better organize and refresh…make sense? I do not believe one can ever have too many baskets because they service a million purposes and are versatile and can be adapted to any décor with a little spray paint or ingenuity.  I like to stick to the larger baskets as they can become décor until they are needed for an organizational project while the smaller ones can become clutter or dust collectors if you do not have a specific project in mind.
Grove Collaborative/Mrs. Meyers Cleaning Products
You will not generally find large wicker baskets at your big box stores and of course at Amazon, but you can find them at thrift shops and your local Goodwill stores too.  Keep your eyes open for great sales on these baskets at your local retail and grocery stores as well. And do not concern yourself with the color because they can easily be painted any color you would like. Do however, make sure the basket is in good condition and is not broken.
Jars/Bottles
I generally purchase mason jars by the case and I thrift for bottles and jars and save bottles and jars all the time. Why you ask? Well because I use the mason jars for storing food, transporting salads to work for lunch for me and hubs and I also make crafts using mason jars. If you want to know how to make the perfect mason jar salad, get the tutorial at the kitchn (that is the correct spelling). And trust me…it works. I purchase the ones I use for food storage new–just a little finicky I guess, I upcycle jars and bottles as well.  The picture above are bottles and jars I upcycled and are available for sale in my Craft Boutique.
You can do so many creative things with jars and bottles, but remember if you are not a crafter, do not have space or are not ready to begin a project, do not keep a lot of bottles just hanging around your space. They can become junk if you do not use them in a crafty way.
Once a bottle or jar has been upcyled, it can be used to house pencils on a desk, make-up brushes, as a flower vase. I have even added pump tops and used some as soap and lotion dispensers.  Below are some of my other upcycled jars and bottles.  I even store my leftover paint in mason jars. Keeps it for a very long time.
Note:  A trick for the paint storage – toss a couple of marbles in each  jar to help when it's time to shake and use the paint.
Trays
Trays are easy to find at both the dollar store and when thrifting. Of course the ones at the dollar store aren't really silver, however when you plan to paint, stencil and or decoupage them anyway, does it really matter? What matters to me is size and shape. I am always on the lookout for odd shapes or two of the same shape.
These are great for turning into tiered storage and pretty décor. It's totally up to you.  The good things about trays is they are readily accessible, therefore, there is no need to feel pressed to purchase them just because you see them, but if you are working on a project to store make-up, nail polish, or need two-tiered storage in any space, consider thrifted trays. I upcycled the dollar store tray above into a chalkboard and the other was thrifted and crafted into something beautiful. It is part of set of black and white treasures.
Storage Boxes
Storage boxes come in all shapes sizes and price ranges. I have thrifted some for $.50 cents each and I have seen some in retail stores for upwards of $50.00. One of the more popular type boxes is the clear shoe storage container. You can pick these up almost anywhere and they can organize tons of things, beginning with shoes, craft items, school supplies, bathroom toiletries, medications, and many other items. The good thing about these little boxes is they are clear so you can see what is in them, they stack easily and they are easy to label.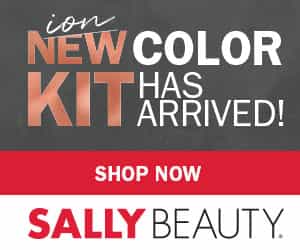 Another good storage box is the foldable storage boxes. These come in all sorts of sizes, colors and patterns. They make any shelf or closet look attractive and a bit more pulled together and guess what? They do not cost a lot either.  These boxes store anything from out of season clothing, linens, craft supplies. They even sell them as portable dressers which are priceless in a large closet to hold socks, underwear, t-shirts, etc.  These boxes are very versatile. I have one in my linen closet storing my bed linen, one on a the shelf in my master closet storing warm sleep pants, one in hubs' closet storing socks and 2 under the sink storing rarely used curling irons and other hair supplies.
Cookie Tins
I have a confession to make. Until I began this article, I have never even looked into purchasing new cookie tins. I have ALWAYS either thrifted them or bought them with cookies in them or received them as gifts with goodies inside. However, now that I see how pretty they can be, I may have to rethink that. Just kidding because I can thrift them or just keep the ones that come with my goodies.  🙂
Cookie tins are yet another versatile little gem and, believe me, they are NOT just for storing food items. When my daughter was little, I stored all of her hair bows in a cookie tin. I also stored all of the little annoying pieces that come with Barbie clothes in a cookie tin as well as fur baby treats.  I have upcycled a small one and used it for cotton balls and I just finished one that could be used for jewelry or makeup or in a craft room to store buttons, scissors, tape measures, thread and any other little baubles one may need to store. The goal is to take a tin with perhaps an unattractive or seasonal motif and upcycle it into something that can be used every day.
So there you have several storage ideas from thrifted or fairly inexpensive items. Sometimes you have to think outside of the box to come up with creative ways to store the "stuff" we keep. For me, it's all about storing the things we deem necessary in unique and attractive ways. I hope you walk away with a few new ideas. And if you have some unique storage ideas, PLEASE share in the comments section below. You could have the answer to someone's storage dilemma as well.
Don't forget to check out my eBook; Organize Your Life in 21 Days. It is available for download and has a variety of small projects to help you take on and complete your organization delemmas.
Never miss another article, tip, real-life experience or project.  Get them delivered directly to your email. Subscribe today! And let's stay connected.
Until next time…I remain in my Element – God Bless!
Published:
Interviewed/Featured:
Homeyou
WPBlogging 360
Hobsess
Share this post with your friends. I greatly appreciate it.
XOXO,