From the Desk of Clearissa Coward's Command Center
Eight Fall Porch Ideas 2019
A Cozy Lifestyle with Clearissa Coward
I don't know about you but I find such joy in fall decor. I love the colors and the use of pumpkins, ornamental cabbage, mums, colorful corns and the like.
There are affiliate links within this post. However, all opinions and ideas are my own. Clicking on and using the links to purchase products does not increase your cost at all. I appreciate your support.
I know lots of folks ride through different neighborhoods during the Christmas season to enjoy all of the different decorations and we do that as well. However, we also ride through neighborhoods to enjoy fall decorations as well. Some folks are so very creative.
I have perused Pinterest, like most of us do, and found seven special front porches that I thought were very fallish and decorated beautifully and to scale.  I have added the source so that you have the option to visit these talented and creative posts to enjoy even more of their creativity.
My Avon Boutique…Shop Now!
I will also add a picture of my little front area, which will bring the number to eight. Not elaborate, but I like to think, very fall-like and inviting.
This first porch from Danji Home is so very inviting. Everything looks so natural and like it was just picked up from the closes field and/or garden. Everything appears to be alive and perfect for the harvest season.
Source: Danji Home
The front porch designed by Ashley of Creative Glam is simply precious. I can just see friends and family enjoying apple cider gathered here on this porch. It's comfy cozy and so inviting. This area appears to be an extension of their living space. Love it.
Source: Creative Glam
Don't you just love the softness of this front porch? I certainly do.  Beth from Home Stories has designed a calming and muted front porch space. It is simply gorgeous! I love all of the traditional colors of fall, but this muted and subdued front porch is sweet and calming to the senses. You can lose yourself in this design.
Source: Home Stories
The richness of the dark door again the fall colors is mesmerizing. Decorator's Warehouse knew exactly what they were doing with they paired the rich wood tones with the orange, black and white. I don't know about you, but it makes me want to peek inside to see the interior design. Beautifully done, don't you think?
Source: Decorator's Warehouse
I am drawn to this design by Bird Expressions for several reasons. The first because it is a smaller porch like my own. It can sometimes be a bit difficult to get a full fall or holiday design on a small porch. Trust me, I know. However, this design covers it all. The second reason I am drawn to this design is that rich and dark wood door. I love that warmth. And finally, they were able to add all of the traditional touches and colors in this small area without it feeling crowded or overdone. This is a perfect fall porch even though the size is not expansive. Great job…right?
Source: Bird Expressions
This expansive space created by Liz Marie reminds me of a welcoming farmhouse. The details of this design are too many to mention. But let's explore a few…shall we? First, don't you love that chalkboard gather sign? Isn't that the perfect way to welcome friends and family during this season of harvest? You bet it is. Notice how the cabbage plants are tucked between all of the gorgeous pumpkins. The greens, orange, and whites are all the colors of the season quietly changing from summer to fall. Just perfect.
Source: Liz Marie
And lastly, this night view of another small porch at night is gorgeous. Danji Home has designed another beautiful space. And seeing it all lit up at night makes it even more beautiful. This just goes to show that even a small area can be beautiful if not over-done. Not to mention that lights make everything look cozy. Very nicely designed.
Source: Danji Home
Finally, below is my little corner of the fall world. Although I only have steps and not a front porch, I still like to decorate with fall in mind. Because of the space, or the lack thereof, I do have to keep my decorations minimal or at least on the small side. Otherwise, we could not get in and out of the door. 🙂 But I think I got the fall look without blocking the door. What do you think?
So there you have eight different fall porch ideas. And they run the gamut from very large and expansive spaces to the smallest of small front steps. But this goes to show that no matter the size of the space, one can still add a personal touch as well as a bit of decoration for any season.
Grove Collaborative/Mrs. Meyers Cleaning Products
Are you decorating your front porch for the fall season? If so, do you have a large wrap-around porch or a small entrance to your home? Let me know in the comments below. Also, of the seven porches above (you do not have to consider mine) which is your favorite?
Get Your Cricut Today And Let Your Creativity Shine
Happy Fall Y'all.
Get more decorating tips here.
Don't forget to check out my eBook; Organize Your Life in 21 Days. It is available for download and has a variety of small projects to help you organize your life one small project at a time. Get your copy today.
Never miss another article, tip or project.  Get them delivered directly to your email. Subscribe today! And let's stay connected. 
Thank you guys for all of the support you show to me and my blog. I feel so blessed because of you.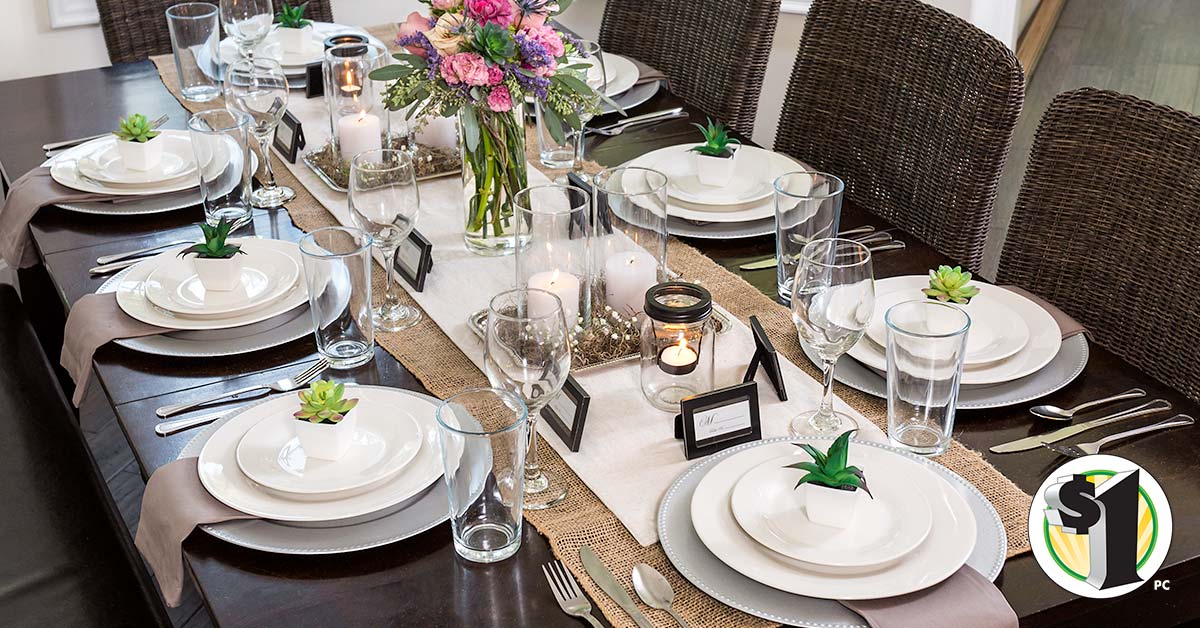 Dollar Tree – Great Bargains and Shipped Directly To Your Home
Until next time…Find And Remain In Your Own Personal Element – God Bless!
You Can Find Me:
Interviewed/Featured:
Homeyou
WPBlogging 360
Hobsess
Share this post with your friends. I greatly appreciate it and I appreciate you.
Leaving You With Hugs & Blessings,