From the Desk of Clearissa Coward's Command Center
Fall 2019 – Table For Two All Decked Out
A Cozy Lifestyle with Clearissa Coward
I am so excited to see fall roll in. The summer was nice but smoldering in our area, and very long. Fall is undoubtedly my favorite season. Yes, even more so than Christmas because of all the commercialized hype and trying to make everything perfect for everyone. It can be exhausting and very stressful. With fall, all you have to do is decorate, if you're into that, for your taste, relax and begin to get cozy.
I have been on a fall decorating kick lately and my most recent project is a fall table for two. I designed this tablescape based on a table runner I stumbled upon quite by accident. I was not looking for anything at all and was shopping with my daughter to just keep her company. But isn't that when you find the best stuff…when you're not looking? 😉
I built my entire color scheme and tablescape around the table runner and once you see it, I'm sure you will see why. Did I say I am in love with this table runner?
Luckily, I only purchased the runner and the salad plates for this project. I had everything else. Although some of the items were purchased recently (the pumpkins) or were thrifted recently (the candle holders and the little wagon) they were not purchased for this project. Sometimes the decor Gods just smile upon you and things just fall into place.
The color pallet is all about fall, which means the colors are vibrant and colorful. Not what I've leaned towards lately but I was drawn to this pallet. If you've followed me for a while, you know, I've leaned into the more subdued color pallets of late, but I could not resist these colors. And I definitely could not resist the truck full of pumpkins on the table runner. 😀
Do you see how perfectly matched the pumpkins and napkins are? They were purchased years apart. As were the glasses (a Dollar Tree find years ago) and the chargers (I can't remember from where but purchased years ago). They were probably purchased at Dollar Tree as well, but I am not sure.
The candelabras were gold/brass when I thrifted them and the little wagon was some sort of green. What a difference a little paint can make…right?
See it all put together in real-time on my YouTube channel.
Tell me, do you decorate in traditional fall colors or do you use another color pallet? Decorating can be so personal…and it should be.
Happy Fall Y'all.
Get more decorating tips here.
Don't forget to check out my eBook; Organize Your Life in 21 Days. It is available for download and has a variety of small projects to help you organize your life one small project at a time. Get your copy today.
Never miss another article, tip or project.  Get them delivered directly to your email. Subscribe today! And let's stay connected. 
Thank you guys for all of the support you show to me and my blog. I feel so blessed because of you.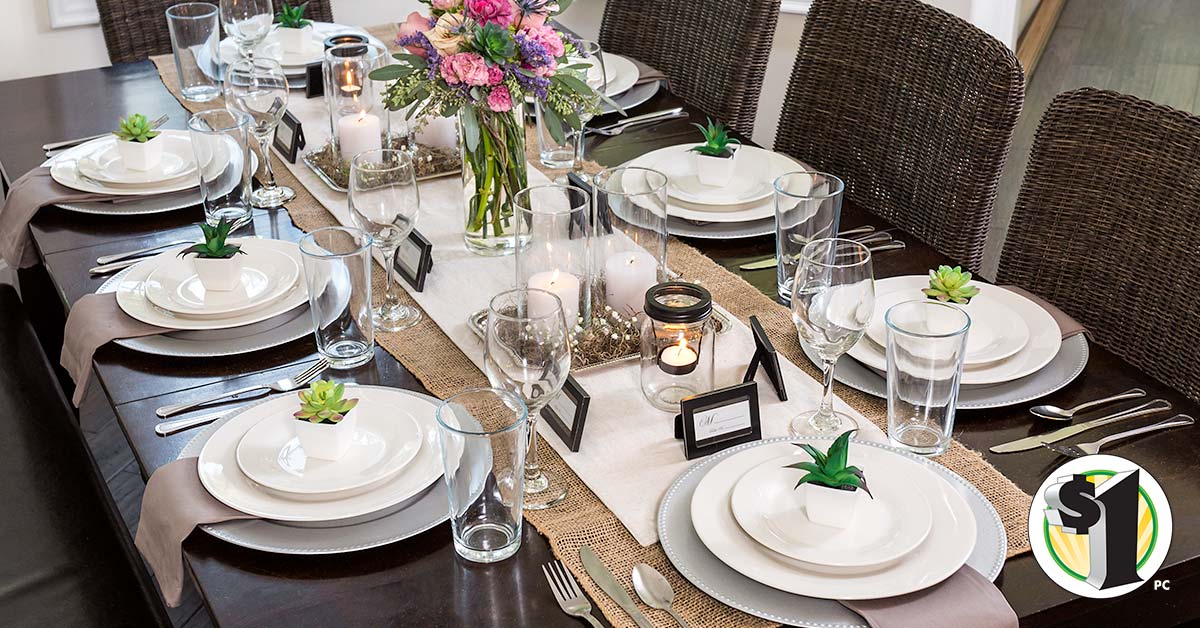 Dollar Tree – Great Bargains and Shipped Directly To Your Home
Until next time…Find And Remain In Your Own Personal Element – God Bless!
You Can Find Me:
Interviewed/Featured:
Homeyou
WPBlogging 360
Hobsess
Share this post with your friends. I greatly appreciate it and I appreciate you.
Leaving You With Hugs & Blessings,