From the Desk of Clearissa Coward's Command Center
Five Avon Product Types I Cannot Live Without
A Cozy Lifestyle with Clearissa Coward
Summer is approaching and we are finally allowed to be outdoors without masks. WhooHoo!! I know we are all looking forward to reuniting with friends and family and I am right there with you. But before we hit the beaches, the amusement parks, the outdoor concert venues, and bar-b-ques, I thought I would share five of my must-haves for summer skin. In this article, I am sharing Five Avon Products I Cannot Live Without.
Handmade Crafts & Upcycled Items For The Home
All of the products are from Avon and all of them are tried and true by me and many others. Now I realize that Avon has sooooo many great makeup products and I use those as well. But as a woman of a certain age and an Avon Diva for many years, I have Five Avon Product Types I Cannot Live Without
Skincare:
I know for a fact that it is better to put makeup on good skin to enhance rather than to pile it on bad skin as a cover-up. Trust me on that. This is true all year round, but especially true during the hot summer months when we try to wear less makeup.  You can do this too by following a few easy steps and using a few awesome Avon products.
My Avon Store – Shop Now
Cleanser:
Avon has several great cleansers for all skin types. You can check them all out at https://www.avon.com/repstore/clearissa?rep=clearissa. But recently, I've fallen head over heels with the Rice Water Bright Gentle Exfoliating Foaming Cleanser
This cleanser consists of rice water, the milky white water obtained from rinsing rice, and is enriched with vitamins A, B, and E, ceramide, and minerals to help skin feel moisturized and look radiant. This is a perfect cleanser as it not only cleans your skin but gently exfoliates as well to remove dead skin cells. This will leave your summer skin vibrant and bright with a natural summer glow.
Dollar Tree
Step up your skincare routine with this daily facial scrub, made with organic rice bran powder, rice bran oil, and hydrated silica for gentle exfoliation. Removes impurities and helps skin feel soft and look fresh and radiant. Remember there are several cleansers to choose from for all skin types available.
Toner:
The toner is the second step in thoroughly cleansing the skin. The toner is used after cleansing to remove any leftover impurities and balance the PH after cleansing. I recently tried and loved this product.
The Belif toner refreshes and adds a  splash of hydration. Belif is a lightweight water-based toner, with super-hydrating hyaluronic acid, soothing honeysuckle flower extract, and moisture-enhancing baobab tree seed extract. It will leave your skin looking soft and smooth with a healthy-looking glow. Use after cleansing, and before serum and moisturizer.
Serums:
I use a couple of the serums by Avon but my all-time favorite is Anew Power Serum. The power serum takes your anti-aging skincare routine to the next level. This product not only adds moisture, but it also firms (my personal favorite), and smoothing serum is based on Nobel prize-winning research which resulted in the product detecting and repairing visible skin damage. According to Avon research, Advance boost technology works to hydrate your skin, smooth visible roughness, and wrinkles, and return firmness to your face. It's so effective that 93% of women agree that it dramatically improved skin's appearance.* Anew Power Serum is a great complement to your current skincare routine and works well with moisturizers.
I use this particular serum twice daily, morning & night. The serum is, hypoallergenic and non-comedogenic, allergy-tested and dermatologist-tested, suitable for sensitive skin, oil-free, phthalate-free, paraben-free, sulfate-free, petroleum-free, and vegan. This means it is can be used on all skin types. The power serum has become a staple in my skincare routine.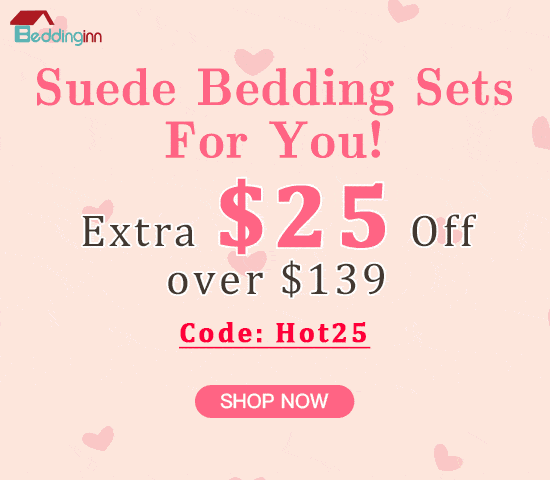 Vitamin C:
We are now talking about my all-time favorite Avon product, I use the vitamin C products year-round and twice daily or more. If I cleanse my face 3 or 4 times a day, as we do during the summer, I always apply my vitamin c serum, eye cream, and lip gloss. If I am stretched for time and cannot complete my morning or evening routine, I always use my vitamin c products.
As you can see, the Vitamin C line of skincare is extensive and this is not all of it. My go to's are #1, #3, #5, and #6. I use these twice a day, every day if I use nothing else. The vitamin C line is great for making skin look bright, evenly toned, dewey, and youthful.
These products can be used with any skincare routine and they instantly illuminates, hydrates, and blurs imperfections. During the winter when I'm also including the Anew line of products, I still stick with my Vitamin C products as well.
Moisturizer:
Day – This is a rich moisturizer for women of a certain age. There are other moisturizers for women at all age points. The daily moisturizer makes skin appear lifted and reshaped while protecting from the sun.
Night – Like the day moisturizer, the night cream also reclaims your contours. Avon's patented Paxillium Technology boosts skin's natural Paxillium to give life to skin cells. All of this results in fuller, smoother, brighter, firmer skin and contours.
Let me say these are only five of the products that Avon has to offer and Five Avon Product Types I Cannot Live Without. These are five of the products that I use religiously and they are light and effective for summer. Don't miss out – check these and other products out to keep your skin glowing this summer and all year round.
When you try these products, and you really should, please don't forget to prepare for the next season as well. Avon has it going on and be sure to peruse the men's skincare systems as well – for the man in your life.
Don't forget to check out my eBook; Organize Your Life in 21 Days. It is available for download and has a variety of small projects to help you take on and complete organizational projects. Some you may not have even thought of.   Get your copy today.
Thank you guys for all of the support you show to me and my blog. I feel so blessed because of you.
Until next time…I remain in my Element – God Bless!
Don't forget to share this post with your family & friends. I greatly appreciate it.
Hugs & Blessings,