From the Desk of Clearissa Coward's Command Center
Five Household Hacks That Everyone Needs To Know
A Cozy Lifestyle with Clearissa Coward
There are several things that every homemaker should have in their arsenal of information. Let's face it, we have all gotten stains in a favorite blouse, wanted to remove candle wax from a pretty vessel or found scratches on our beloved hardwood floors. In this article, I am sharing five household hacks that new homemakers may not know and that seasoned homemakers may have forgotten. 🙂  Today's article is all about Five Household Hacks That Everyone Needs To know.
Useful Household Hacks:
1. Candle Wax:
I don't know about you, but I think some candles come in beautiful vessels that I want to keep and use after the candle is long gone. So I had to find an easy way to safely remove the wax from the bottom of the jar while preserving the jar for future use.
Freezing Method:

Put the vessel in the freezer for at least an hour. Remove the vessel and use a butter knife or fork to break the leftover max.
Once the wax is broken you can easily remove it from the vessel and viola, you have a pretty vessel to use in other ways or if you make your own candles, you can reuse the vessel.
Hot Water Method:

Another way to remove wax from the bottom of a vessel is to use boiling water.
There are two ways to do this. Either you use the double boiler method where you would place the candle vessel in the top portion of the double boiler. Do not leave the stove and once the wax melts enough to swish around you can remove it and pour the wax into the trash or collective vessel (which I use).
The second hot water method is to add enough water to the bottom of a single pot to cover the bottom of the candle vessel.
Again, once the wax begins to melt, you can remove the vessel from the water.
Be sure to use pot holders or something to protect your hands
Use tongs to remove the vessel from the hot water because the vessel will be hot.
Dollar Tree
I have personally used both methods and my favorite is the freezer method because there is less possibility of getting burned or injured.
2. Carpet Stains:
Just two days ago, I cut my foot and it bled onto the area rug in my office. Once my husband took care of the cuts on my foot, I was devastated about the blood stains on my carpet. I remembered reading somewhere that shaving cream removes stains. Did it work?
Shaving Cream Method:

While my husband was yelling, "you need to sit down somewhere", I hobbled into the bathroom and got his shaving creme. I sprayed shaving creme on the rug and rubbed the spots with a wet paper towel. Did it work? Yes!! Yes, it did!! The spots came right up and we all know how difficult it is to remove blood stains.
I repeated the process twice. Did it work? YES!! Yes, it did work The stain was totally lifted. This was the first time I had used this method. Try it the next time you have a stain on your carpet.
Vinegar & Baking Soda Method:

This was my go-to process for cleaning stains from carpets. it works and has worked for me for years. I have never tried it on blood or wine, but it has indeed removed Pepsi on one occasion and ice cream. 🙂
3. Glass Shower Doors Without Soap Scum:
I've followed this process for years and trust me it works. The catch is that if you have a thick build-up of soap scum on your doors, you will need to clean the doors first.
After the doors are clean, all you have to do is spray vinegar and squeegee the glass after each shower.
You can also keep a dishtowel handy and wipe the glass down after spraying the glass down after each shower.
This may sound cumbersome, but it is not. I keep vinegar in a spray bottle in the shower and a squeegee in the shower as well. The squeegee is attached to the tile. It works out great. After each shower, I spray with vinegar and then I squeegee the glass. It's so easy that my husband does it too.
If you will follow this tip, you will not have soap scum buildup anymore.
RainX Method:

I haven't tried this method but some folks swear by it. Again, the key is to begin with clean shower doors.
After the glass is clean, you should wax the glass the same way you would wax your car.
The purpose of this is so that the glass will bead as it does when a car is waxed.
 4. Repair Scratch Wood Floors:
The Walnut Method:

Yes, you read that right. The walnut method. This will work for scratches and not so much for gauges.
Take a walnut and rub it over the scratch and viola, the scratch will disappear. I have actually tried this one, and although not perfect, it does cover the scratches.

Wood Repair Marker Kits:

Although I have not tried these kits, I understand they do work. However, I cannot vouch for these kits but they are worth a try.
There are several different kits. Just remember to work in small sections and follow the direction.
5. Unclogging A Sink:
Note: These hacks may not work on all clogs and sometimes you just have to break down and call a plumber, however, I always try these hacks first. But you will need to make your own decision.
Baking Soda & Vinegar Method

I usually try this method when I first notice a drain is moving slowly. I do not wait for it to totally stop draining.
I add a cup of baking soda to the drain first, then add a cup of baking soda.
Cover the drain with a stopper or plate and allow it to bubble and sit for approximately 30 minutes.
Flush with extra hot water. I usually heat water on the stove in my tea pot and pour that into the drain.
Air Drain Blaster, Sink Plunger Method:

Full disclosure, I have never used this method but my husband has and he prefers this method to the store-bought liquid methods because there are no chemicals used.
Sometimes we have to call in a professional, however, I prefer a hack that does not involve harsh chemicals or the expense of a repairman whenever possible.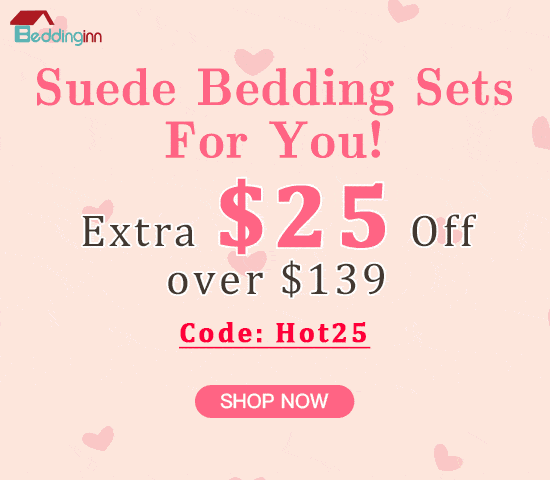 Don't forget to check out my eBook; Organize Your Life in 21 Days. It is available for download and has a variety of small projects to help you take on and complete organizational projects. Some you may not have even thought of.   Get your copy today.
Thank you guys for all of the support you show to me and my blog. I feel so blessed because of you.
Until next time…I remain in my Element – God Bless!
Don't forget to share this post with your family & friends. I greatly appreciate it.
My Linktree: https://linktr.ee/Clearissa
My YouTube Channel: https://www.youtube.com/c/ACozyLifestyleWithClearissaCoward
Hugs & Blessings,