From the Desk of Clearissa Coward's Command Center
How To Build A Comfy And Cozy Bed
A Cozy Lifestyle with Clearissa Coward
Almost nothing feels better than taking a nice hot bath or shower and climbing into a clean, comfy, and cozy bed. It is just like the absolute best thing ever after a day at the office, a good workout, or a fun night on the town. No matter what your day was like, we all enjoy climbing into our cozy bed. Today we will discuss How To Build A Comfy And Cozy Bed.
If you are like me, at a certain time of the evening, your bed starts calling your name. 🙂 Well, perhaps that's just me because I am getting older and my bed is becoming one of my favorite places to be.  Nevertheless, an attractive bed frame, headboard, and/or footboard is the foundation of a comfy and cozy bed. Let's build a bed.
Bed Style:
Because I love wood, this is the bed that we chose. It's a bit traditional and a little heavier than I would like as my taste changes. However, I still like it enough to keep it. But there are as many choices as there are personalities. As you can see below, the choices and styles are endless.
Let's not forget the adjustable beds that adjust for reading and different heights for comfort as well as beds with heat and massage, but we are just trying to find the one that perfect bed for us. So take your time when choosing a head and/or footboard because it is very important.
Bedframe:
Next, make sure your bedframe will support you and your partner if you have a partner. But if I were you, I would choose a bed frame that can support the weight of two anyway. That will perhaps ensure that is a bit sturdier. And sturdy is what we want as a foundation.
Dollar Tree
Our bed frame has wood slats. The slats support both the box springs and the mattress. Nowadays all beds do not have box springs. Some beds are platform beds that are lower and do not require a box spring. It's all a matter of choice. And one cannot be hasty in making that choice.
Mattress:
Now, this is where the rubber meets the road. I cannot stress enough how important it is to choose the right mattress. I can say that because I have, in the past chosen the wrong mattress. The wrong mattress will give you nightmares, literally.
Dollar Tree
This is especially important if you have back issues, or if you are a certain age. A mattress that is too soft, will not supply enough support for some. A mattress too firm will not adjust to different pressure points. A mattress too thin is just uncomfortable for everyone.
I cannot stress enough that buying a mattress is one of the most important purchases of our lives and I learned that the hard way. I once purchased a mattress and spent good money for it to only have it for six months and hate it. I was devastated and I will never purchase a mattress because it is on sale. No matter the name brand. And don't you do it either.
Do your research. I found this website recently and it will help you in your search for the perfect mattress for you. But do your own research as well. I found another website to help you with your search as well. And if at all possible, go to the store and test drive your new mattress.
Bedding:
Once you have the perfect mattress you should protect it. For that, you need a mattress cover. Do not get the old-fashioned plastic ones that will make noise every time you turn over. 🙂 Get a good mattress cover that is soft and yet water, bug, and moisture repellent. Yes, they do exist. And get the same protection for your pillows as well.
Bed Linen:
Some people enjoy satin, others silk. Personally, I love cotton linen. Some prefer bright white, while others prefer colors. I prefer the neutral off-white or beige linen. It just appears cozy and is fitting for all seasons.
Once you have the foundation bedding. It's time for the fun. Adding the colors and aesthetics that fit your personality, decor style, and the season. Not to mention is inviting.
This may look expensive but it doesn't have to be. You can order pillow covers and duvet covers instead of purchasing all new comforters and quilts for each season. That's what I do.
After adding the sheets of your choice (cotton, bamboo, silk, satin, etc.) add a light blanket. A light blanket is good for all seasons. At my stage of life, the cooling blankets work best for me. Shhhhh don't judge.
After the blanket, it's time for your choice of comforter or duvet cover in the color of your choice. I love duvet covers because I can change them without spending a fortune on comforters for a king-sized bed.
The Extras:
The decorative pillows and all other bedding decor are all a choice based on style. It isn't necessary, but it does make the bed inviting. I love layering. Perhaps a quilt and then a folded duvet cover folded on the end of the bed and perhaps even a beautiful throw. It's all up to you. So fun!
So there you have it. A comfy and cozy bed begins at the base but ends on top. I have a couple of questions for you. Do you make your bed every day? Do you add lots of pillows? Let me know in the comments section.
Now my bed is calling me and it's time to snuggle in. Nite, nite, rest easy.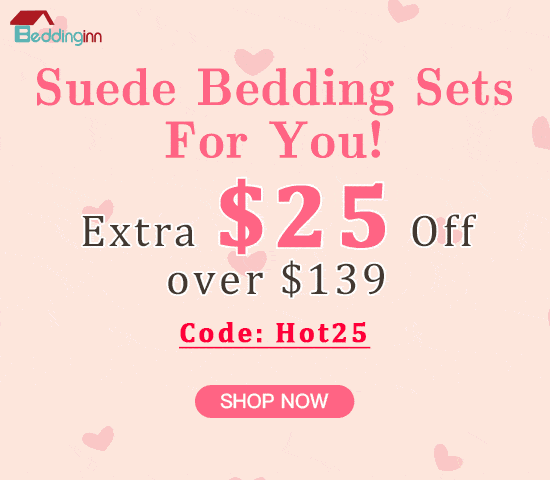 Don't forget to check out my eBook; Organize Your Life in 21 Days. It is available for download and has a variety of small projects to help you take on and complete organizational projects. Some you may not have even thought of.   Get your copy today.
Thank you guys for all of the support you show to me and my blog. I feel so blessed because of you.
Until next time…I remain in my Element – God Bless!
Don't forget to share this post with your family & friends. I greatly appreciate it.
My Linktree: https://linktr.ee/Clearissa
My YouTube Channel: https://www.youtube.com/c/ACozyLifestyleWithClearissaCoward
Hugs & Blessings,