From the Desk of Clearissa Coward's Command Center
The Best Kept Skincare Secret
This is step 2 of the extra steps I use to keep my skin in tip-top shape. Actually, if truth be told, this is my go to skincare product. This is the product I use when I have time for nothing else. This is the product I use even when the temperature is -7 degrees during a North Carolina winter or 100 degrees during a North Carolina summer.
I use this product as a foundation for all of my other skincare. It works well as a foundation; however, it is also great on its own when the weather is too hot and humid for a heavy cream. This is, what I consider,  a perfect serum.
There are affiliate links within this post. However, all opinions and ideas are my own. Clicking on and using the links to purchase products does not increase your cost at all. I appreciate your support.
I want you to know that when I say I use the product, I absolutely do. This is not a promotional article. I am an Avon Representative but Avon is not in any way paying me to promote the product. I used the new version of this product for a week before recommending it. I wanted to make sure it was as good as the previous version and I must say, it is just as good or better. Improved!
Avon's vitamin C is a serum which means it is easily absorbed into the skin, light to the touch, can be used with or without other products and even helps to prevent sun damage. It keeps my skin looking healthy and glowing. Healthy is the look we should all want for our skin.
It is also advertised to be a wonderful anti-aging product as well, but I loved it because it just made my skin feel and look refreshed. Dewy if you will. It is true, the serum is light enough to wear under all of your heavier creams; however, what I absolutely love about this particular serum is that you can use it alone as well.  This is my grab and go product. You should never leave the house without at least using a moisturizer and this is my product.
During the summer, some creams are simply too heavy for my taste, especially when you are adding sunscreen to your product line. I want to stress that the Anew Vitamin C serum is fine to wear alone and leaves you with a fresh-faced glow. I love, love this product. Now that I've told you why I love it, I'll share the technical benefits of this product.
According Avon, the makers of Anew Vitamin C Brightening Serum, this product is made from a patented formula that contains a high concentration of 10% pure Vitamin C, which protects skin from sun damage, pollution, and other aggressors.
Grove Collaborative/Mrs. Meyers Cleaning Products
More Benefits:
Skin looks smoother and clearer and even toned
• Enhances skin clarity
• Fights overall photo-damage
• Improves skin tone and resiliency
• Visibly improves skin's imperfections
• Contains Vitamin C and E
• Oil-free
• Dermatologist tested
• Noncomedogenic, hypoallergenic and nonacnegenic
• In 2 weeks, skin looks brighter, smoother, clearer and more even-toned*
My skin felt fantastic after the first use, but it gets better with continued usage.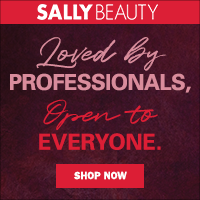 Whether you add the Anew Vitamin C product to your regular product line or you use lighter products during the heat of summer this product is definitely worth a try.
I use the entire Anew line, but if I had to recommend one, just one product from the vast Avon portfolio, it would be the Anew Vitamin C Brightening Serum. And in case you're interested, how I downsize my summer skincare regime, my summer products from the Anew line are the Anew Vitamin C Serum and the new Anew AHA cream. Of course, I use a cleanser twice daily or more, and I give myself a facial once every week or so. But I do not use the heavier cream moisturizers during the day when it's so hot and sticky out. I do use a regular moisture cream along with my Vitamin C at night before bed.
So that's the reason for my over-the-moon excitement for this product. Whether a cleaning product, a repurposing item or a skincare product, there is nothing better than finding a product that you love.
in the maintenance of your closets?
Never miss another article, tip, real-life experience or project.  Get them delivered directly to your email. Subscribe today! And let's stay connected.
Until next time…I remain in my Element – God Bless!
Published:
Interviewed/Featured:
Homeyou
WPBlogging 360
Hobsess

Share this post with your friends. I greatly appreciate it.
Hugs & Blessings,