From the Desk of Clearissa Coward's Command Center
Home-made Chicken Noodle Soup
The temperatures are getting a little cooler. Time for some comfort food. And besides, need some of this great soup in the freezer for the upcoming flu season.
There are affiliate links within this post. However, all opinions and ideas are my own. Clicking on and using the links to purchase products does not increase your cost at all. I appreciate your support.
Homemade Chicken Noodle Soup
What You Need:
Chicken (my family loves the thighs & legs, but of course breasts are healthier)
1 Whole Onion
2 Celery Stocks
3 Carrots (optional)
2 Bay Leaves
2 Small Cloves of Garlic
1 tsp Basil
1 tsp Oregano
2 tsp Powered Chicken Flavored Bouillon
½ Cup Chick Broth (low sodium)
1 Bag of Yolk Free Medium Ribbons (Noodles)
Salt & Pepper to Taste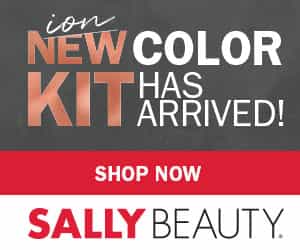 What to Do:
Place chicken and all ingredients except noodles into a dutch oven
Cover with water
Boil until chicken is falling off of the bone (or purchase boneless- I prefer bone-in for the extra flavor)
Remove chicken from stock
*If you are adding carrots, add them to the broth now and allow to cook while you are deboning the chicken
Remove chicken from bone and cut into bite size pieces
Remove the whole onion
Remove bay leaves
Return diced chicken back to stock pot
Bring to a boil
Add noodles
Boil until tender
How to Serve:
We like to serve with homemade cornbread
Great when someone has a cold or flu. Comfort food at it's best!
Bon Appetite
 Don't forget to check out my eBook; Organize Your Life in 21 Days. It is available for download and has a variety of small projects to help you take on and complete.
Grove Collaborative/Mrs. Meyers Cleaning Products
Never miss another article, tip, real-life experience or project.  Get them delivered directly to your email. Subscribe today! And let's stay connected.
Until next time…I remain in my Element – God Bless!
Published:
Interviewed/Featured:
Homeyou
WPBlogging 360
Hobsess
Share this post with your friends. I greatly appreciate it.
XOXO,