From the Desk of Clearissa Coward's Command Center
How to Create a Declutter Strategy
A Cozy Lifestyle with Clearissa Coward
Many of us take the time to strategize, plan and research most things in our lives. For example, you would never make a large purchase, let's say for a refrigerator or car without doing your due diligence…right? Before purchasing my last stove, I spoke with friends, read consumer reports, and did my research to determine where I could get the best device, price and the best warranty.
There are affiliate links within this post. However, all opinions and ideas are my own. Clicking on and using the links to purchase products does not increase your cost at all. I appreciate your support.
I said all of that to say we should strategize any process that is important to us or our family. By developing a  strategy before jumping headfirst into a process, we give ourselves a greater chance for success.
Decluttering your space is no different. If you strategize your decluttering process before you jump in, chances are, you will not be overwhelmed and you will not go into the process blind or with unrealistic expectations.
Dollar Tree – Great Bargains and Shipped Directly To Your Home
How to Create a Declutter Strategy
Walk through your home with new eyes. In fact, some organizers recommend that you enter your house, going room by room, and making a list of everything you want to change. Before you actually start doing anything.
Once the list is made, take a close look at the list. Which room or space irritates you the most? Prioritize each area you want clean and decluttered based on this list.
Rather than trying to tackle an entire room, start with one small area. Focus on that one area – whether it is a counter, a dresser drawer or a bookshelf.
Completely clear everything from the area and then go through each item, choosing whether to save it, donate or give it away, or throw it away. As you find items you want to keep, put them back until everything is back in its place or a better, more organized space. When you step back and see the cleared space, you will feel a sense of satisfaction and may feel new energy to move forward.
You may be tempted to start on the next item on the list, but it would be better to wait. Give yourself a couple of days to a week to get used to having the area clean and see how you do keeping the area clutter-free. Your goal is to develop the new habit of keeping this one area cleared and organized. When you feel secure in keeping this one area clear, it is time to move to the next priority item on your list.
The next step is to work on another small area. You may want to have a decluttering spree, but bear in mind that doing too much too soon can wear you out. Instead, plan to spend a minimum of 15 minutes a day decluttering. If you can schedule more time, an hour or two each week would be fantastic, but do what is comfortable for you. Follow the list of prioritized items and schedule the time on your calendar. Guard the time like you would a doctor's appointment to be sure you declutter each week.
Once you have gotten your own clutter under control, it is time to enlist the help of your family. Develop a chore chart for everyone in the family so you are not the only one cleaning. You may be the only one decluttering but it only makes sense for everyone in the family to be involved in general housekeeping. It also helps to develop a routine.
Label things so that family members know where and how to put things back when they remove them. I believe in labeling and it has helped our family immensely in everyone knowing where things go.
As you go through clutter, whether on your own or with your family's help, remember the importance of not only cleaning but also getting rid of items that you no longer need. You may want to put a "give away" box in the home. When you find an unwanted or unneeded item, place it into the box. Once the box is full, immediately take it to the car and donate it to a charity of your choice. You can bless someone else with the items you no longer find useful.
You may feel like it is taking forever to clear the clutter, but it took more than a day or two to amass it. It will take time to get your home back in order, but once you do, you will be more likely to use the new skills you have learned and keep the clutter from coming back.
Grove Collaborative/Mrs. Meyers Cleaning Products
Thank you guys for all of the support you show to me and my blog. I feel so blessed because of you.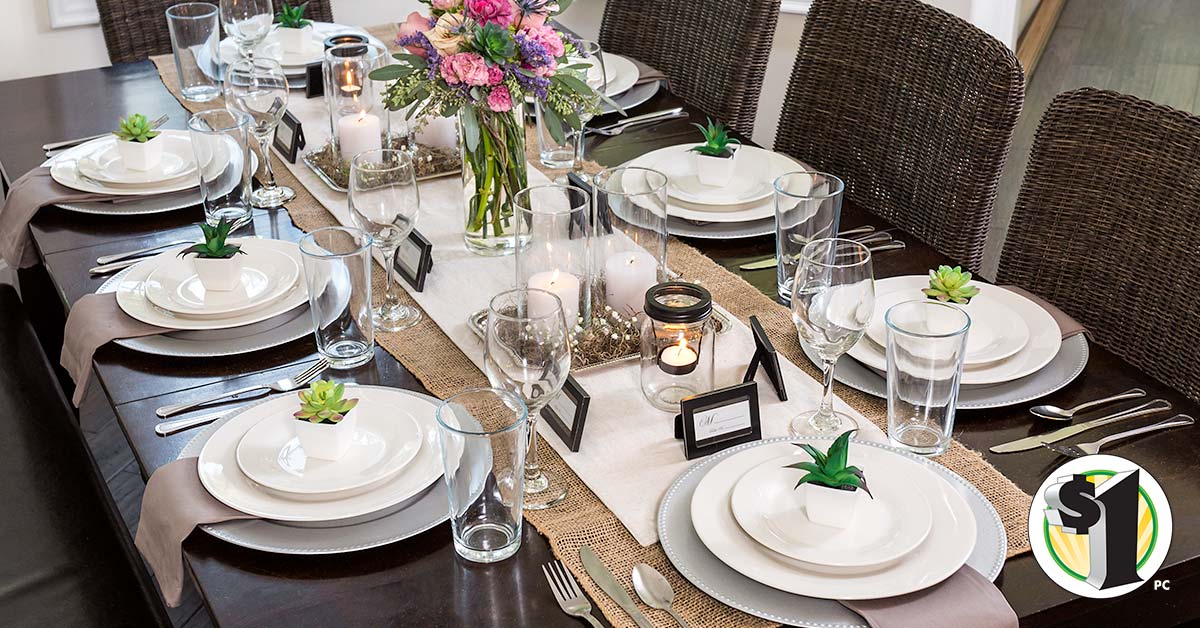 Dollar Tree – Great Bargains and Shipped Directly To Your Home
You may also enjoy this article. 
Until next time…Find And Remain In Your Own Personal Element – Hugs & Blessings!
You Can Find Me:
Interviewed/Featured:
Homeyou
WPBlogging 360
Hobsess
Spanx
Share this post with your friends. I greatly appreciate it and I appreciate you.
Leaving You With Hugs & Blessings,