From the Desk of Clearissa Coward's Command Center
Five Steps to Get Rid Clutter and Organize Your Home
A Cozy Lifestyle with Clearissa Coward
Hello friends. I wanted/needed to pop in to let you know where I have been for the past 2 weeks. I wanted to keep you in the loop but I am just now feeling up to writing a post. I was hospitalized the day after Christmas with pneumonia and sepsis. I have been really sick for the past two weeks. I have not made a video or written a blog article because I just was not up to it. I am home now and trying to get my strength back and I hope you all will be flexible and patient with me.
There are affiliate links within this post. However, all opinions and ideas are my own. Clicking on and using the links to purchase products does not increase your cost at all. I appreciate your support.
I will be back up and running as soon as my energy level is back and I can get on camera without coughing my head off while trying to film a video. That is not a good look to be working on a project and coughing all the way through it. 😉 I just wanted to let you guys know where I am and why I have been MIA.  I am asking you to keep me lifted in prayer.
With that out of the way, you know what time it is. It is January and time to get our lives, homes, finances, etc., organized. So we are going to begin our 2020 journey with steps that can apply to any area of your home.
Remember, in 2019 my goal was to maintain the organization systems I had in place and I think I did pretty with that. I will be sharing that with you in future posts and videos. We may tweak a system here or there but for the most part, we will be re-evaluating my current systems. Fun…right?
Finally, I have created a FB group where we can come together to share organizing, crafting, DIY, and even cooking projects. The group is a safe place where we can bounce ideas off of each other without the fear of being ridiculed or any other negative vibe. Stay tuned for that.
Dollar Tree – Great Bargains and Shipped Directly To Your Home
Now for today's post…
A pact, according to Dictionary.com is "a formal agreement…such as one between nations." Well, I want you to have A-Pact with your clutter. Although this turns into more of a battle (that you win)…it is a great way to remember the steps to organization.
Here's what it means and how it works …
A – ASK
Ask yourself what you want out of the room or area you are organizing. What are the goals of the room? What are you shooting for by getting organized?
And the thing is, you want to dig a little deep into how you want to benefit from the organization process. This will help you get motivated to work towards the final goal.
Grove Collaborative/Mrs. Meyers Cleaning Products
For instance, if you are going to start the process of organizing paperwork in your home office, the question is "why do I want to organize this space?"
The answer could be "I don't ever want to have a late bill again" or "I want to find any document in less than two minutes."
Once you've answered the question, then move onto step 2…
P – PILE
What you do in this step is pile "like" items together.
In your closet, you make a pile of all your shirts.
Another pile of all your pants…
My Avon Boutique…Shop Now!
Or let's say we are in your home office (or wherever you do keep paperwork). Start with your file drawer, or grab a pile if that is what you have got for a "filing system."
Put each piece of paper in "like" files. For example, all the insurance paperwork will go together. All of your 401K paperwork goes in another. All medical expenses from the present year in another.
A – ANALYZE
Next, you should go through the piles and break them down even more, this time into two piles of "treasure" or "trash."
I like to assign each category with treasure or trash so there is no in between. No room for "I'm going to decide on this later."
No, decide right then and there as to whether it is either staying or going.
No in-between.
Now the thing is, the trash does not necessarily mean it's going to the garbage.
That step comes next… and remember the saying, one man's trash (or junk) is another man's treasure.
next…
C – CASH-IN
This is where you go through the "trash" and break it down once more, deciding what can be donated, what can be sold, and what is going to the dumpster.
Next step is where you get organized…
T – TIDY UP
This is where, once you have gotten all the "trash" out of the area, you organize the items you have decided to keep.
Tidy up, put it back in an ordered, organized fashion.
When you are organizing, always keep like items together whether on a shelf, in drawers or in any other type of storage you are using.
So there you go...
Have A-PACT with your clutter today and let's get 2020 off on the right foot.
Happy organizing.
Enjoy another organization article here.
Don't forget to check out my eBook; Organize Your Life in 21 Days. It is available for download and has a variety of small projects to help you organize your life one small project at a time. Get your copy today.
Get Your Cricut Today And Let Your Creativity Shine
Never miss another article, tip or project.  Get them delivered directly to your email. Subscribe today! And let's stay connected. 
Thank you guys for all of the support you show to me and my blog. I feel so blessed because of you.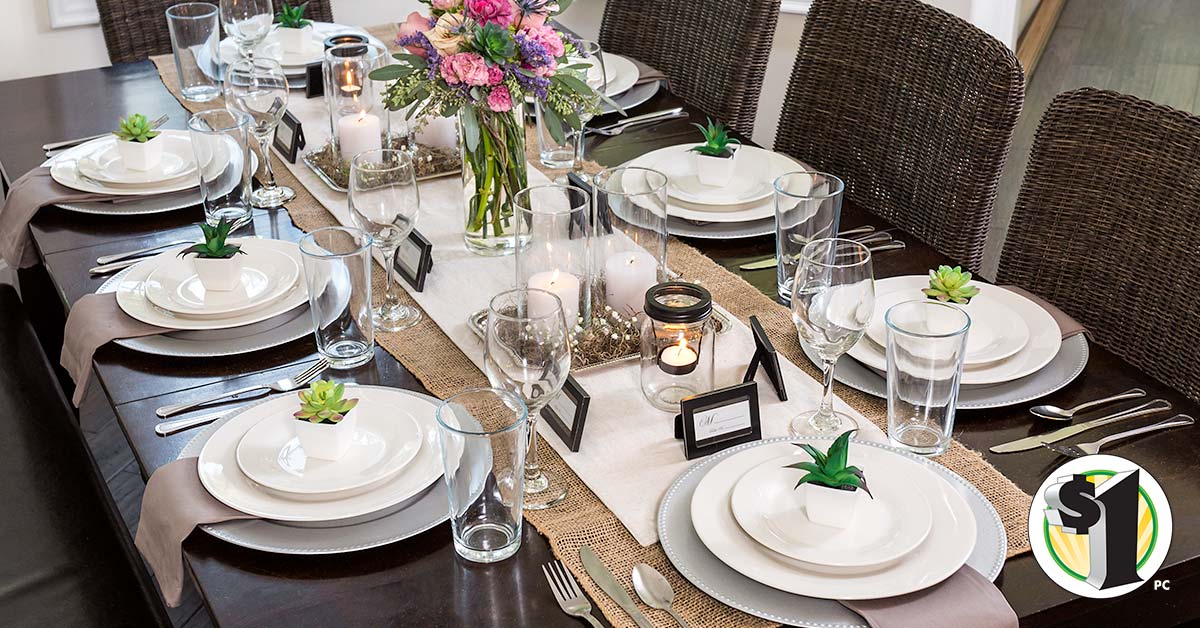 Dollar Tree – Great Bargains and Shipped Directly To Your Home
Until next time…Find And Remain In Your Own Personal Element – God Bless!
You Can Find Me:
Interviewed/Featured:
Homeyou
WPBlogging 360
Hobsess
Spanx
Share this post with your friends. I greatly appreciate it and I appreciate you.
Thank you guys for all of the support you show to me and my blog. I feel so blessed because of you.
Leaving You With Hugs & Blessings,