From the Desk of Clearissa Coward's Command Center
How To Use Baskets For (Pretty) Storage In The Bathroom & Elsewhere
A Cozy Lifestyle with Clearissa Coward
Suffice it to say I am an organization enthusiast.  I also have a love and some may say a knack for home decor and decorating. I am one of those folks who sincerely believe that everything in a home, office, car, or any other space for that matter, should have a place and be placed in that place.  With that said, believe you me, I have sought out all types of storage systems.
Some systems work and others do not, but the one that never fails me is…drum roll please…the basket! I know, I know that announcement was a little over the top but hey, I can be a bit dramatic sometimes. ;-).
There are affiliate links within this post. However, all opinions and ideas are my own. Clicking on and using the links to purchase products does not increase your cost at all. I appreciate your support.
Enough about me, let's get back to one of my favorite organizational tools and by the way, it is great for home decor as well and that is the basket. When I say baskets a lot of folks can only conjure up visions of wicker baskets and I do so love wicker baskets but baskets are made out of lots of other materials such as metal, cloth, plastics, and a plethora of other materials.
There is a basket for every style and decor preference. I especially love baskets in my bathroom, kitchen and to organize closet spaces but today we will discuss baskets and their usefulness in the bathroom.
My Avon Boutique…Shop Now!
I first fell in love with baskets because of the different textures and colors as well as the storage opportunities baskets provide. Baskets also allow you to coordinate with other bathroom accessories, such as shower curtains, throw rugs, paint color, etc. And even better, you can paint them to change them to exactly the look you want. Have you ever painted a wicker or metal basket?
How can I use my basket?
You can use your baskets for many different things, such as storage. You can use baskets to store various items, including mail, magazines, invoices, etc in different areas of the home, but in the bathroom, you can store bath items, such as skincare products,  extra towels, bathroom tissue, etc. You can also store cosmetics, shaving items, and even dirty laundry, etc in baskets.
Grove Collaborative/Mrs. Meyers Cleaning Products
Baskets can be used to store your hair products while keeping bathroom counters and cabinets neat and tidy. And they do all of this heavy lifting while looking pretty. Baskets give you the advantage of sitting them on shelves or the floor to fill up that vacant corner in a bathroom. Using baskets will help you "contain" yourself into an orderly and clean bathroom space.
How to decorate baskets:
You can use a wide array of items to decorate your baskets. When decorating your own basket try using items, such as ribbons, labels, or other embellishments. Or if you are like me, a paintbrush and a little paint go a long way in adding your own personal style to your baskets.  You can find old items around the house and come up with your own ideas.
Get Your Cricut Today And Let Your Creativity Shine
A basket sitting in a bathroom corner filled with perfectly folded or rolled towels is both useful, providing extra towels, and aesthetically pleasing. Again, killing two birds with one stone.
In the bathroom, a basket holding reading material is welcoming to let's say, "those who come in and stay awhile." 😀
If you want to add style to your bathroom, try adding dried florals to a pretty basket. The flowers will enhance the basket by adding texture, as well as color. At craft stores, or your local dollar store, you will find a wide array of florals, or you can dry your own. If you are more into living things, you can also add a pretty fern or other plants to a pretty basket to pep up your bathroom's aesthetic. Most plants will be beautiful and happy as many plants love the steam they receive whenever you shower. For those plants, it's a win-win. And it's a win-win for you as well.
Spanx – Catch The Summer Sales
How to choose the perfect basket:
I could make this long and drawn out, but the reality is that you will be happiest with a pattern or color or texture of a basket if it suits your taste. If you are searching to accomplish uniqueness, then consider your style, tastes, and desires. Do not buy anything, and a basket is included in that anything, because it is trendy or because someone else may have it.  Only buy and bring into your home the things that you really love. Otherwise, it may become simply clutter someday soon. There, that was easy.
Baskets can add beauty to a bathroom but they can also provide organized storage as well as make a decor statement. It all depends on the style chosen, the size chosen, the color chosen or painted, and the way and where they are placed.
So what say you? Do you use baskets in your decor? Do you store overflow items in baskets? Leave me a response in the comments.
Happy Basket Shopping
Get more organization tips here.
Don't forget to check out my eBook; Organize Your Life in 21 Days. It is available for download and has a variety of small projects to help you organize your life one small project at a time. Get your copy today.
Never miss another article, tip or project.  Get them delivered directly to your email. Subscribe today! And let's stay connected. 
Thank you guys for all of the support you show to me and my blog. I feel so blessed because of you.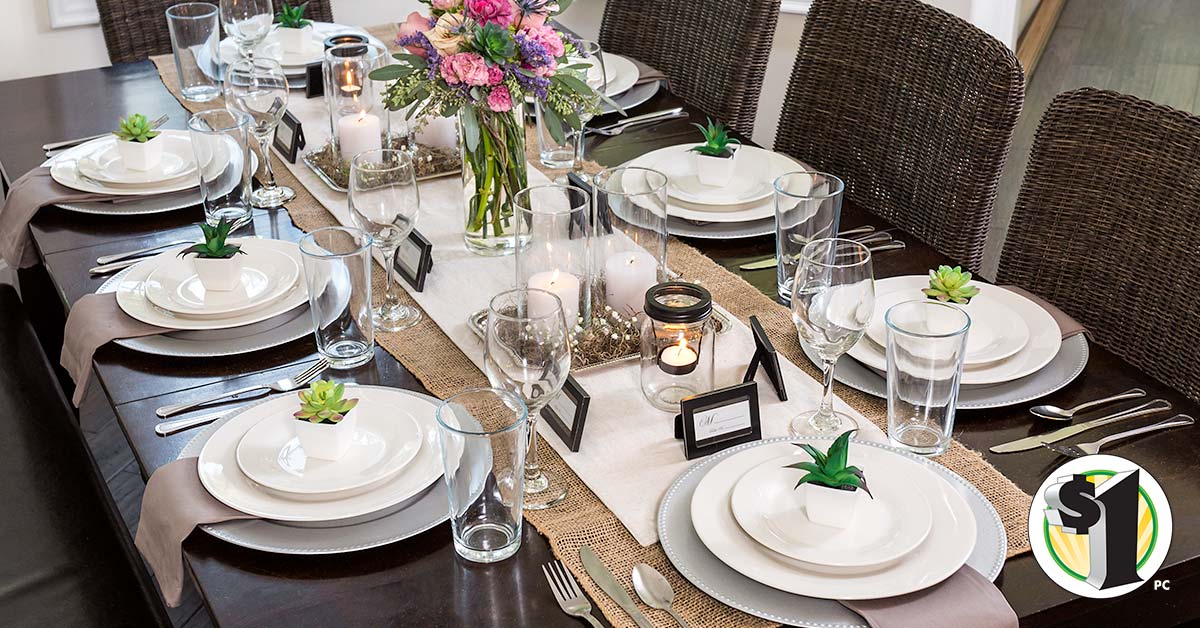 Dollar Tree – Great Bargains and Shipped Directly To Your Home
Until next time…Find And Remain In Your Own Personal Element – God Bless!
You Can Find Me:
Interviewed/Featured:
Homeyou
WPBlogging 360
Hobsess
Share this post with your friends. I greatly appreciate it and I appreciate you.
Leaving You With Hugs & Blessings,