Clearissa Coward's Command Center – A Cozy Lifestyle with Clearissa Coward
Make Wise Decisions – What to Keep, Toss, or Donate
The hardest part for most people when cleaning out their closets or purging and organizing any area of the home is to decide what to keep and what to donate, keep or toss. Most how-to articles advise that if you have not worn something within one year it is safe to let it go. A year seems like a long time to wait and see if you should be keeping it.
There are affiliate links within this post. However, all opinions and ideas are my own. Clicking on and using the links to purchase products does not increase your cost at all. I appreciate your support.
I tend to think that unless it is a seasonal item that can only be worn in the summer or winter, six months is a realistic guideline for frequency of use. If you haven't put on a pair of jeans in six months for whatever reason, you should not be making space for them in your newly organized closet. Sound harsh? Perhaps it is, but sometimes harsh is required. Believe me, it is difficult for me as well. But I can usually grit my teeth and say so long.
So let's say you now have your pile of clothes that you have decided you no longer need, what should you do with them? The two common places for these items is the trash bag or a donation bin. How you decide which of the two should receive each item depends on the reason you are giving it up or haven't worn it.
My Avon Boutique…Shop Now!
You should toss any items that are stained, ripped, worn or any other flaw that makes the garment unsuitable. After all, you would not want to give someone something that is in bad shape, would you? If you have something that is not worth donating but you can not abide with the thought of throwing out clothing, consider cutting up shirts for cleaning rags. You can also cut up denim jeans for patches – decorative or functional. And do not forget the functionality for old towels. Even animal shelters could use them. One of the few places that may take donations of clothing such as this is a nursing home. If you take the time to cut up the clothing, getting rid of any stains and tears, the fabric could be reused for a quilt.
If the clothing you no longer want or need can still be worn, you should donate. Items that fall into this category are pieces that no longer fit, you no longer care for the style or you have too many of the same item.
Grove Collaborative/Mrs. Meyers Cleaning Products
When donating, I try to choose a place where the prices aren't marked up so high the needy cannot afford them. That sort of defeats the purpose wouldn't you say?
Get Your Cricut Today And Let Your Creativity Shine
If your items are in tip-top shape, however, you simply have no use for them, or you have too many of them, why not use one of the online consignment shops to sell your merchandise? If you sell your clothes, remember to find an online shop that is compatible with your style and brand of clothing. In other words, do not attempt to sell your less expensive merchandise to a high-end virtual consignment shop. That is a waste of your time because the merchandise will not move and you will not make a sale. It is also disappointing so remember to research the site before posting your items. Some of these shops only accept name-brand items. So know before you go.
Spanx – Catch The Summer Sales
So what do you think? Do you prefer holding on to clothing for a year before discarding or blessing someone else or does the six-month time frame work best for you? I like to think of blessing someone else when donating. That concept makes it easier for me to let go. It's a mind trick that I play on myself and it work. 🙂
The Animal Shelter Will Take Old Towels
Happy purging.
If you would like to see some of my personal tablescapes, you can find them here.
Don't forget to check out my eBook; Organize Your Life in 21 Days. It is available for download and has a variety of small projects to help you organize your life one small project at a time. Get your copy today.
Never miss another article, tip or project.  Get them delivered directly to your email. Subscribe today! And let's stay connected. 
Thank you guys for all of the support you show to me and my blog. I feel so blessed because of you.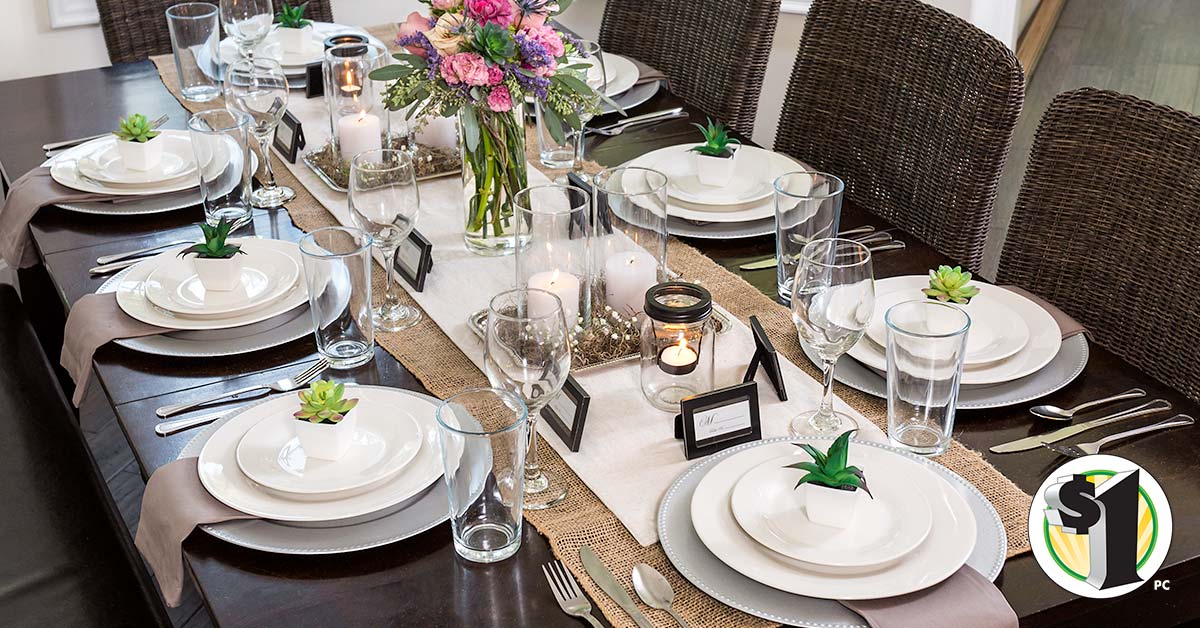 Dollar Tree – Great Bargains and Shipped Directly To Your Home
Until next time…Find And Remain In Your Own Personal Element – God Bless!
You Can Find Me:
Interviewed/Featured:
Homeyou
WPBlogging 360
Hobsess
Share this post with your friends. I greatly appreciate it and I appreciate you.
Leaving You With Hugs & Blessings,