From the Desk of Clearissa Coward's Command Center/Divinely Organized   
Monday's Memories – How to Live Large in a Small Space
Many people are downsizing by choice these days. Right now small homes are all the rage and some folks are purposely building homes with less than 1000 square feet of living space or less. But these homes are built with compact living in mind and are built to accommodate the family size and structure of the occupants. But suppose you did not choose to live in a mini home but you are in a space that you feel is bursting at the seams and does not accommodate your family? Well, today I will give you a few storage and organization ideas to help you make your small space comfortable and easy on the eyes. I want you to live large even if you are living in a small space.
There are affiliate links within this post. However, all opinions and ideas are my own. Clicking on and using the links to purchase products does not increase your cost at all. I appreciate your support.
Step One
The first step to living large in a small space is to get rid of stuff you don't need. That's right purge, pair down, gift, whatever you need to call it to make yourself comfortable with the idea of getting rid of "stuff." Do not keep something you never use simply because someone gave it to you. That's called guilt hoarding. Also, do the research and learn which files or important papers should be maintained and for how long. You can purge filing systems and perhaps get a safe deposit box at the bank for your really important papers. Think how safe they will be and in the event of a disaster, you can collect them pretty quickly. Annnnd they are not taking up space in your home.
Gift any furniture that cannot serve multiple purposes. For example, replace or upcycle a coffee table without storage, or a sofa table without drawers and/or additional shelves. Also, think outside of the box and refurbish a dresser to use as your TV cabinet. Think of all the additional storage you will add to your living/family room if you do this. Try to find furniture with cubbies, drawers, shelves, and other secret hiding spaces for added storage. Remember, storage space means less clutter on surfaces.
When you live in a small space, you do not have the luxury of keeping "stuff" just for the sake of having "stuff." In a small space "stuff" must be useful and serve a purpose and in most cases dual purposes.
She/He Sheds
If you cannot add more living space to your home, I would suggest adding a s/he shed. Whether you use the space for storage or for someplace for you to have a quiet place away from the hustle and bustle of family, a s/he shed may be just what you need.  Trust me when I
tell you that s/he sheds are nothing like the storage shed of old.  As shown in this picture from House Beautiful, you are only limited by your own imagination. If you are considering using your s/he shed for storage, I don't suggest going for the glass walls, but can you imagine relaxing, crafting, reading or taking a nap in the one with the glass walls on a rainy afternoon. Oh,
I would never want to leave.
How about the more traditional look below. This one even sports a front porch where you can sit and relax on a peaceful evening. And you won't have to spend an arm and a leg to get one of these gems. I have seen kits priced as low as $469.99 and you can get as elaborate and spend as much as your budget will allow.
Vertical Storage
I know you've heard it a thousand times, "if you can't build out, build up." Well, the same applies to storage. If you think you've run out of storage ideas, store up. Adding shelving to walls is a great way to add storage to a room.
Shelving can be as simple or as convoluted as you wish but it can add a ton of storage to a 

home.  Take this laundry room from One Kings Lane.  This room would appear cluttered and even a bit junky if not for the shelving. I think it's wonderful how they have used shelves all the way to the ceiling for this project. Isn't this a compact, attractive, and much-needed storage idea? Where else would you place all of the items if not for the shelving? I'll tell you where…stacked up on top of the washer dryer, that's where. This is a much better solution.
Getting clutter off the floor helps to make a room appear larger and with less floor clutter the eyes are drawn up toward the ceiling which also adds the illusion of more space. If you squint you can see the corner of the floor in this shoe closet designed by HomeDit Interior Design & Architecture. The floor is clean and all of the shoes are stacked neatly on this vertical shoe storage system. And now that the shoes are off the floor, you could use some of that space for pretty storage boxes and viola, you almost have doubled the storage in this closet.
In the closet below, floor to ceiling shelving shows just how useful shelves can be.  Confessions of a Serial Do-it-Yourselfer made twice as much usable space in this closet simply by adding shelving all the way to the ceiling.
Finally, shelves can be
an asset to any room, especially the kids' room. Take everything up and give them the floor space they need to spread out, add desks, or just to make their rooms more attractive. Do your research and find the shelving system that works best for your space. Or if you're handy, you can build your own. You can find lots of shelving ideas at homedit.com. Either way,  shelving can make a huge difference in the amount of storage space you have access to.
I will make one suggestion here, if you use open shelves, you will need to come up with creative and pretty ways to store your items. If you allow the shelves to become cluttered and unattractive, you will defeat the purpose and your space will still feel cluttered and out of sorts. So make wise storage container decisions because how to store is just as important as where to store.
Other Storage Ideas
Under the bed storage
You can use the area under the beds and even sofas in your home (if they are skirted) to store out of season or other items. You can purchase the coolest under-the-bed storage systems below.
 Wall of Cubes
Adding a wall of storage cubes is another way to add storage to a room. And they can be used to divide a room into two separate spaces while not adding a wall. These units can be fairly inexpensive, which is always a good thing. Again, let me remind you that the cubes must be maintained and kept organized and attractive to achieve the desired effect.  And to keep your small space looking spacious. You can find many more designs at Alamo Log Homes.
So there you have just a few ideas to make living in a small space more enjoyable and less cramped. Living large in a small space is indeed possible and can be organized, pretty and enjoyable.  Do you have other ideas you would like to share? I hope you will leave your ideas in the comment section below. I love hearing from you.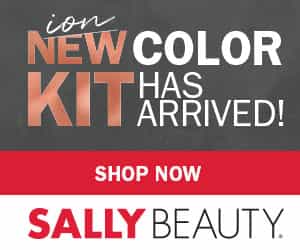 Don't forget to check out my eBook; Organize Your Life in 21 Days. It is available for download and has a variety of small projects to help you take on and complete
Never miss another article, tip, real-life experience or project.  Get them delivered directly to your email. Subscribe today! And let's stay connected.
Until next time…I remain in my Element – God Bless!
Published:
Interviewed/Featured:
Homeyou
WPBlogging 360
Hobsess
Share this post with your friends. I greatly appreciate it.
XOXO,