Prepping For The Holidays-What To Buy Now
The beginning of the holiday season is well over a month away, however, if you are planning to host this holiday season or even just prepare a  feast for your own family, now is the time to shop for holiday dinner essentials. I have begun my shopping and found several items that I normally purchase difficult to find. With that in mind, I decided to do a little research and found that experts expect many holiday items to be scarce and/or expensive this holiday season. So now is the time to begin prepping for the holidays-what to buy now.
Turkeys
Let's begin with the Thanksgiving staple for most families. It is odd but one article I read indicated that smaller turkeys, 10 – 14 pounds, will be difficult to find while another article said just the opposite. My take on the difference of opinions is to simply purchase your turkey as soon as you possibly can. If you have the storage space, I would get your smaller turkey now.
If you wait too late, you may need to purchase turkey parts. Turkey breast, legs, and wings can all be purchased separately to make your dinner complete.
Coffee
We are not coffee drinkers in our house, but I know how essential coffee is to most people. I have a Keurig but it is rarely used and I have enough pods to get us through the holiday season, but if you and your crew love and live on coffee, you may want to know that According to Finance Buzz, if you do not prepare now,  you may find that your favorite coffee is missing from store shelves. The reason…labor shortages and agriculture issues have had an impact on coffee production — or it may be significantly more expensive. Well, the "significantly more expensive" should not come as a surprise as almost everything in the market is significantly more expensive at this time. According to Finance Buzz, the Arabic bean – one of the most commonly used coffee beans – cost 15% more this year than it did last year. Be prepared to pay more at your favorite coffee shop as well.
Dollar Tree
Butter
This is getting serious. A butter shortage? Oh no, not that. But according to Tanner Ehmke, lead economist for dairy and specialty crops at CoBank, the butter supply has dwindled since August 2022. It is like a domino effect. Butter processors are struggling to increase production due to rising costs of feed, energy, heifers, and even labor. "Some churns are slowing production due to tight U.S. milk supplies and short staffing at plants," advises Ehmke.
This is serious and I intend to purchase several packs of butter over the next few weeks and if you are a baker, you should do the same.  The Bureau of Labor Statistics indicates that butter prices have increased by 24.6% while groceries have increased by 13.5% I stopped using margarine over 20 years or more and I do not intend to go back. So even though the price of butter has increased significantly, I will have to prepare for and make concessions elsewhere in order to keep up with the rising cost. How about you? What would you use in place of butter?
Wine
Many holiday parties or gatherings include a glass of wine. Because Italy, Spain, and France were plagued by bad weather this year, it may be difficult to find your favorite wine. Many stores will be unable to meet demands during the holiday season.
You may be able to substitute your usual wine with a wine that is made locally.
Produce
The price of produce is skyrocketing in our area. Sweet potato pies are a staple at our holiday celebrations. I was at the store recently and I purchased enough sweet potatoes to take me through the season. My plan is to make my pie filling early, vacuum seal, and freeze them. When I am ready for a pie, I can just thaw and bake.
I also purchased a large bag of onions. I prepped all but four for the freezer. I did the same with green, yellow, red, and orange peppers. I cleaned chopped and froze them as well. They are ready for future recipes.
I will also prep stir-fried cabbage as well. I will stir-fry a couple of cabbages and vacuum-seal them in bags. They will come in handy for the holiday season.
Toilet Paper
You thought it was over…right? So did I. But apparently not. Substantial paper shortages still loom and affect the production and delivery of toilet paper.
If you are expecting a lot of guests this holiday season, prepare now and purchase a couple of extra roles of bathroom tissue. I mean, it would be better to be prepared and have extra than to face the embarrassment of having a house full of guests and not have enough toilet paper.
I am not suggesting that we all panic and overstock. I am suggesting that you be prepared so you will have the things you need for the holidays. After all, for many of us, this will be the very first large family and friends gathering since the pandemic. Let's make lists and prepare to make it great. Happy Holidays!
What are you doing to prepare in advance for your holiday celebrations?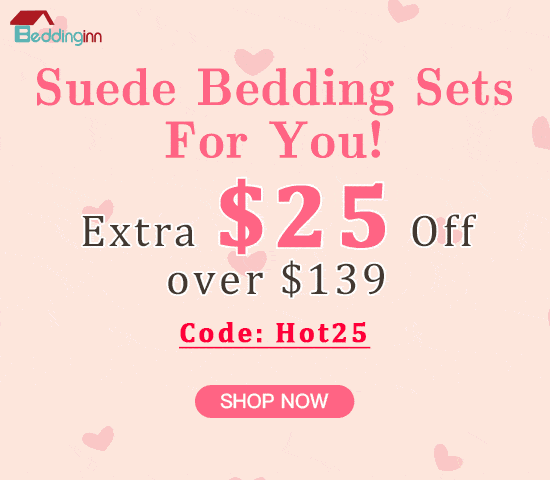 Don't forget to check out my eBook; Organize Your Life in 21 Days. It is available for download and has a variety of small projects to help you take on and complete organizational projects. Some you may not have even thought of.   Get your copy today.
Thank you guys for all of the support you show to me and my blog. I feel so blessed because of you. If you enjoyed this article, please Pin it.
Until next time…I remain in my Element – God Bless!
Don't forget to share this post with your family & friends. I greatly appreciate it.
TikTok: a_cozy_lifestyle_cc
Hugs & Blessings,