From the Desk of Clearissa Coward's Command Center
Redecorate Your Home According To The Season – Seasonal Decor
A Cozy Lifestyle with Clearissa Coward
Entry Table Decorated For Fall
It is fun to redecorate your home throughout the year and what better excuse to make a change than the coming of a new season. Each season has its own style and as do all of us. But one thing we all have in common is the feel and the love we have for a seasonal decor change. It does not have to cost alot to make your home co-exist with the season. And it does not have to take too much time. As with everything else, it just requires a bit of planning and the rest is gravy. You will see. 😀
There are affiliate links within this post. However, all opinions and ideas are my own. Clicking on and using the links to purchase products does not increase your cost at all. I appreciate your support.
Spring: Spring is all about fresh flowers and pretty colors. Add a pink gingham table cloth to your table and dress it with daises. Get rid of your heavy winter duvet and replace it with a lighter throw in a pretty pattern. Remove your heavy draperies, replace them with sheers and let the light in.
Entry Table Decorated For Spring
Summer: Now's the time to take it outside. Now's the time to make your patio a great place for the family to gather for wonderful fresh-air meals. Refinish your wooden patio furniture or get creative with colors and new decorative elements. Stock up on stylish and colorful, yet break-resistant, plastic tableware. Bring on the birds with nicely-designed birdfeeders and houses.
Summer Table Setting
Autumn/Fall: As the temperature turns a little colder and the leaves start changing color, add some earth-tone throw pillows to the couch. Give your home a harvest flavor with a squash centerpiece with a variety of shapes and colors. Burn pumpkin or apple-scented candles in your home – there's nothing like the smell of homemade pie. Or better yet, make some pumpkin or apple pie!
Winter: As the days get shorter and we spend more time indoors, make your home as comfortable as possible. Bring out a chenille throw and more comfy cushions for cozy couch snuggling. Don't forget to light the fireplace and prepare some hot apple cider. For bedtime, add a thick down duvet with a warm color to your bed.
My Avon Boutique…Shop Now!
For winter entertaining, add red charger plates under your plain white china for a more festive look. Place candles all over the home for a warmer ambiance.
…and don't forget the major holidays throughout the year. They are always a great excuse to add a little fun and something different to your home all-year-round. From Valentine's Day to Easter, Halloween and Christmas, there's always an opportunity for something new.
Grove Collaborative/Mrs. Meyers Cleaning Products
One thing to keep in mind when changing your décor throughout the year is storage space. Having too many seasonal items often ends up in clutter if you don't have a very large home. Be sure to organize your seasonal items, clearly label them and rotate them strategically throughout the year. For blankets and other fabric items, you can vacuum seal them to minimize the storage space they require. Above all, keep it simple and uncluttered. A little décor goes a long way..
Get Your Cricut Today And Let Your Creativity Shine
So how about you …do you decorate your home seasonally? Do you enjoy enfusing your home with decor to match the holidays? Tell me in the comments below.
Happy decorating.
Get more decorating tips here.
Don't forget to check out my eBook; Organize Your Life in 21 Days. It is available for download and has a variety of small projects to help you organize your life one small project at a time. Get your copy today.
Never miss another article, tip or project.  Get them delivered directly to your email. Subscribe today! And let's stay connected. 
Thank you guys for all of the support you show to me and my blog. I feel so blessed because of you.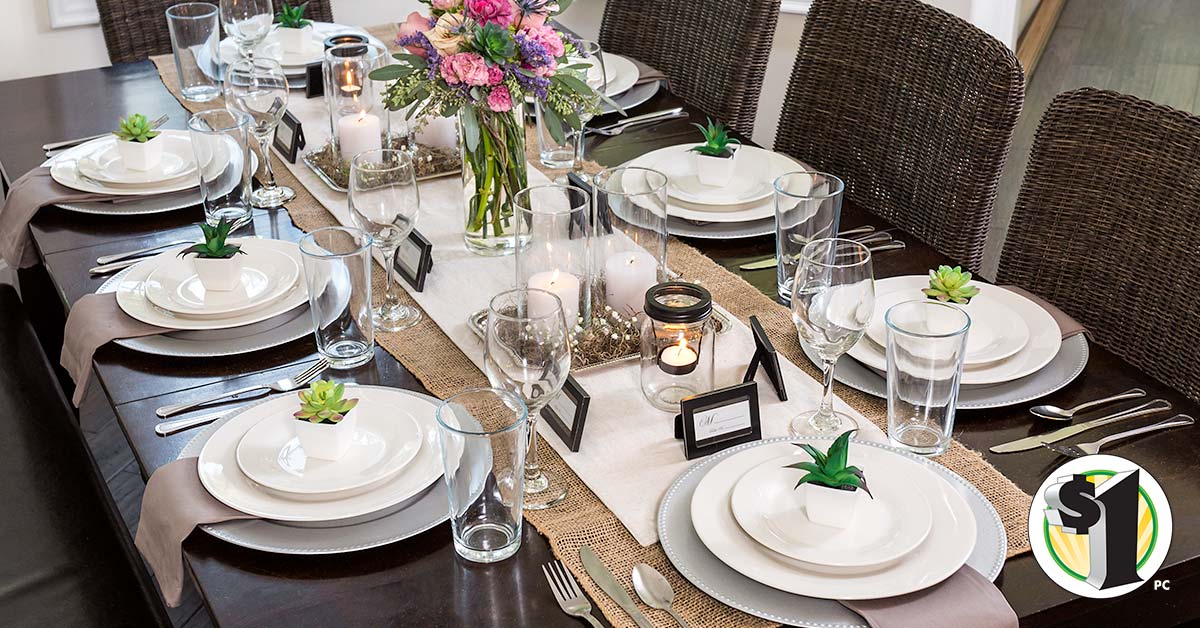 Dollar Tree – Great Bargains and Shipped Directly To Your Home
Until next time…Find And Remain In Your Own Personal Element – God Bless!
You Can Find Me:
Interviewed/Featured:
Homeyou
WPBlogging 360
Hobsess
Share this post with your friends. I greatly appreciate it and I appreciate you.
Leaving You With Hugs & Blessings,