From the Desk of Clearissa Coward's Command Center
Simple Tips To Reorganize Your Kitchen To Your Taste
A Cozy Lifestyle with Clearissa Coward
The kitchen is often the center of the home, with people gathering there to do many activities in addition to cooking and sharing meals. We do all sorts of things in our kitchen We entertain, we do homework, we have very deep and serious conversations, and much much more. How distracting it would be if you tried to do all of these things in your kitchen it was not organized. So, in this article, I will share Simple Tips To Reorganize Your Kitchen To Your Taste so that your kitchen can become your gathering place as well. And if it is already your gathering place, I will share tips to make it even more comfortable and organized.
There are affiliate links within this post. However, all opinions and ideas are my own. Clicking on and using the links to purchase products does not increase your cost at all. I appreciate your support.
I'll bet you are wondering what I mean by "To Your Taste." Well, what I mean is organize in a way that suits your taste or that of your family.  I say that because as I always say if you organize in a way that is not comfortable for you and your family, I will bet that you will not stick to it. The more organized your kitchen is, the more inviting it will be and the more it is organized in your personal style, the easier it will be to maintain the more you will enjoy it.

Grove Collaborative/Mrs. Meyers Cleaning Products
My tips follow:
Take a quick inventory of your kitchen supplies. Are there items that you have unnecessary duplicates that you do not really need? If so, get rid of them. You can either save them for a garage sale or give them away. Then sort your kitchen items by use and size.
2. The way your kitchen is laid out will have an impact on how you organize your tools and cooking supplies. An island offers a wonderful workspace that also provides a good deal of storage. Sometimes you can find small islands on wheels that can be kept in a cupboard or pantry and only brought out when needed. These can be a great addition to a smaller kitchen.

Grove Collaborative/Mrs. Meyers Cleaning Products
3. Storing your bakeware near the oven is the logical thing to do. Sometimes the stove itself will have a storage drawer in the base where you can keep cookie sheets. Your other baking supplies like spatulas, wooden spoons, and sprinkles, can be stored in drawers near the oven, as well.
4. It is also a good idea to store your dishes, glassware, and silverware near the dishwasher or sink. This reduces the amount of time it takes to put things away after washing. There are many cupboard organizers that can help maximize your space for storing your dishes as well. There are mug trees and hooks that can help organize all the mugs and coffee cups and risers that can help expand space for dishes and spices as well.
5. There are many organization and storage units that can help increase your storage space. Even an extra set of shelves on top of the cabinet can increase your space. Canisters can help keep your baking supplies not only looking nice, but staying fresh longer. Open canisters also make a great place to store larger utensils that do o't always fit well in the drawers.
Every kitchen is laid out differently, so it may take some experimenting to see what sort of system works best for you. But once you establish a system, you might be surprised at how much more organized your kitchen will be and how much more inviting your kitchen will feel.
The five tips may appear basic, however, basic is that you need to get your kitchen in order. Organization does not have to complicated. It just needs to be a plan that suits your family and lifestyle.
What simple tips  do you use to organize your kitchen? Is your organization style simple or more intense?
Don't forget to check out my eBook; Organize Your Life in 21 Days. It is available for download and has a variety of small projects to help you take on and complete organizational projects. Some you may not have even thought of.   Get your copy today.
Cricut
Never miss another article, tip, or project.  Get them delivered directly to your email. Subscribe today! And let's stay connected. 
Thank you guys for all of the support you show to me and my blog. I feel so blessed because of you.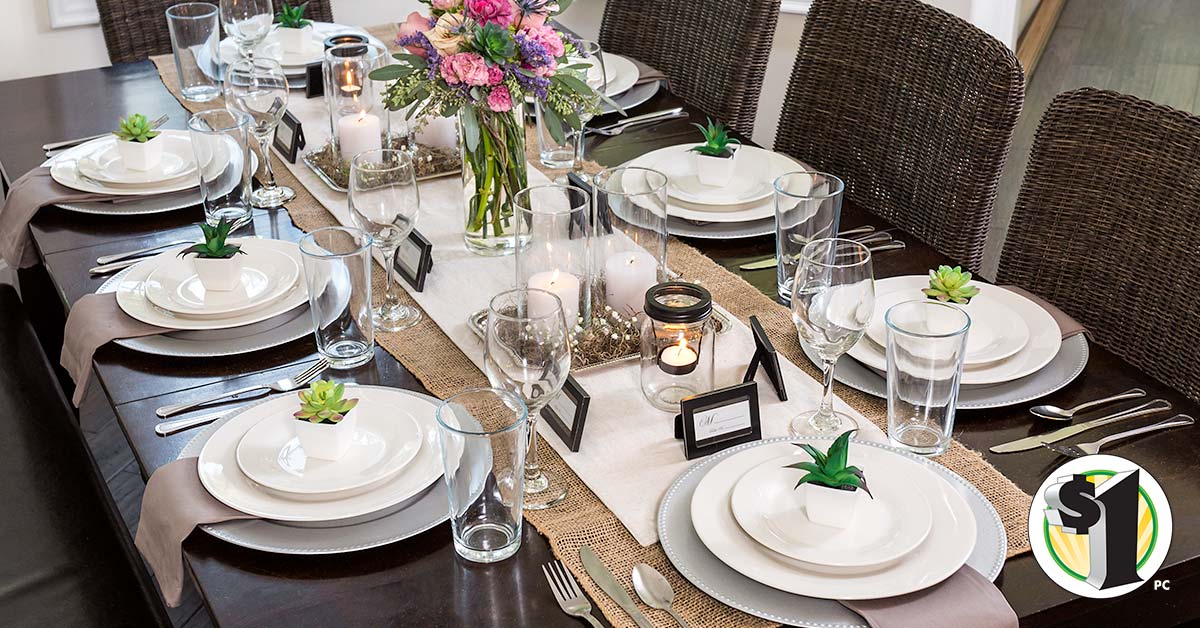 Dollar Tree
Until next time…I remain in my Element – God Bless!
Published:
Spanx
Interviewed/Featured:
Don't forget to share this post with your friends. I greatly appreciate it.
Hugs & Blessings,