From the Desk of Clearissa Coward's Command Center
Oh My Heartsie Girls Wordless Wednesday,  November 3, 2020
A Cozy Lifestyle with Clearissa Coward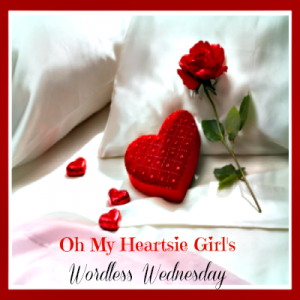 ❢❢
Would you please share our Party Banner on your blog to help grow the party
And Please Feel Free To Pin A Few Features From Original Source
❢ Be Notified When Our Parties Start Each Week Add Your Email Unsubscribe Anytime ❢: […]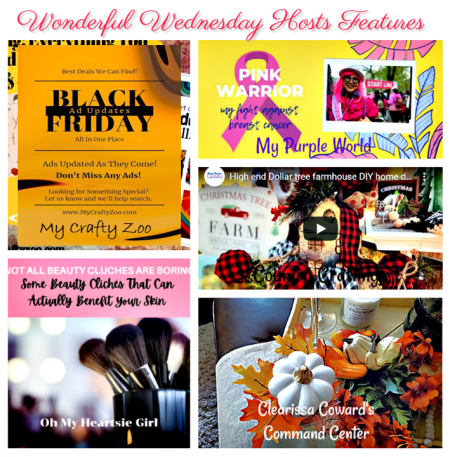 ♥ Karren Haller // Oh My Heartsie Girl
Some Beauty Clichés That Can Actually Benefit Your Skin
Twitter | Bloglovin | Facebook | Pinterest | Instagram
♥ Indah Nuria Savitri // My Purple World
Celebrating Pinktober
Twitter | Facebook | Pinterest | Instagram
♥ Clearissa Coward // Command Center
How Does Fall Look To You?
Twitter | Instagram | Facebook | Pinterest
♥ Kaycee Mason // My Crafty Zoo
Black Friday Ads & Deals 2020
Twitter | Instagram | Facebook | Pinterest
♥ Suzan White // Country Crafting
High End Dollar Farmhouse Decor
Twitter | Instagram | Facebook | Pinterest
♥Feature Chosen by Indah // My Purple World
Décor Craft Design //
20 Easy Dall DIY Décor Ideas That You Will Absolutely Love
♥Feature Chosen by Clearissa Coward // Clearissa Coward's Command Center
Comfort Spring // Cranberry-Upside-Down-Sour-Cream-Cake

♥Feature Chosen by Suzan White // Country crafting
Cook Clean Repeat
// Maple Roasted Pumpkin Seeds
♥Feature Chosen by Karren Haller / Oh My Heartsie Girl
Master Pieces of My Life // Chippy Shutter Centerpiece
♥Feature Chosen by Karren Haller // Oh My Heartsie Girl
Coastal Bohemian // Rose Cake with Culinary Rose Petals
♥Feature Chosen by Karren Haller / Oh My Heartsie Girl
The Painted Apron //
Transitioning from October to Thanksgiving and the December holidays

♥Feature Chosen by Karren Haller / Oh My Heartsie Girl
Shelbee On The Edge // The Magnificent Putting On The Pearls
Now Before You Get Started and it is not required but in order to be considered for a feature, would you take a moment to Comment and Share its appreciated,
All the buttons are here to share. Lets Party!!
Lets Get Started!
You are invited to the Inlinkz link party!
Don't forget to share this post with your friends. I greatly appreciate it.
Hugs & Blessings,