From the Desk of Clearissa Coward's Command Center
The Do's And Don'ts Of Christmas Parties
A Cozy Lifestyle with Clearissa Coward
Do you look forward to hosting Christmas parties? Do you look forward to attending Christmas parties? Well, attending and hosting used to give me anxiety and hives. Yes, hives. I used to want to do everything myself and make all of the dishes myself. I am also not that great with small talk so going to parties where I didn't know very many people was also awkward for me. Not very smart…right? Guess what? I have come to my senses and now, I enjoy hosting and attending Christmas gatherings. I changed things up a bit and I'll share with you what I did differently.
There are affiliate links within this post. However, all opinions and ideas are my own. Clicking on and using the links to purchase products does not increase your cost at all. I appreciate your support.
Christmas Shopping Tip #1: Shop Early
There are lots of moving parts that go into the preparation of a Christmas party, such as preparing food, having a good music selection, sending out beautiful invitations, creating or buying Christmas table arrangements, preparing your home for overnight guests, making your home festive and party-worthy (decorating the inside) and of course decorating the outside to greet your guests. .
The great thing is that you can make your home look very festive without spending a lot of time or money on it so that you can spend more time visiting with your guests and catching up with many people that you may not have spent much time with since your party last year.
Christmas Shopping Tip #3: Layaway
Cooking
Make feeding your guests simple by starting early. You can bake your cookies weeks in advance. I also prepare my pies early and depending on how early, I freeze them until the day I'm ready to bake them. Now I know you can't do that with all of your baking but do what you can in advance and it will save you tons of time.
Remember I said I used to try to prepare everything myself? Not anymore. You might want to consider having the party catered or purchasing pre-cooked foods so that you do not have to worry about cooking heavy food. I generally order a veggie tray, cheese and cracker tray, fruit tray and a bucket or two of chicken wings.
I do still make a few dips and I bake the ham and slice it because it can be very expensive to purchase the ham already prepared. I also make my own meatballs, just because I enjoy it and my husband loves them.
Grove Collaborative/Mrs. Meyers Cleaning Products
Sometimes I even have a potluck so that we have a variety of food and I do not have to buy or make it all. Most people love potlucks, so you'll find that most of your guests will be quite receptive to this idea.
Cleaning
If you are busy preparing food and Christmas table arrangements and other decorations and you just can not seem to get your home cleaned, think about employing your kids or your husband or a family member to help you. Just one extra pair of hands can help you get the job done in a lot less time. Or, create a checklist for yourself that will help you get a few things done each day before your Christmas party so that you do not have stress about cleaning the day of your party.
If it is in your budget, you may want to hire a cleaning service to help you get the cleaning done. But only if it's in your budget. Do not overspend for a party.
Inspiration
If you want and have the time to make Christmas table decorations as well as other decorations for your party, the Internet and craft stores offer many great ideas for Christmas crafts that will make your home look even more festive. Just hanging strands of garland on your door frames is a simple and inexpensive way to make your home look great for your Christmas parties, so don't think you have to spend a ton of money to make your home look great. A great Christmas party table decoration is to simply buy a pre-decorated wreath to place on the table and then find a great scented candle to put in the middle of it. If you have a large table you might think about placing more than one on the table. There are a zillion ideas like this online and even on my YouTube channel.
Christmas parties should be a lot of fun, so do not let yourself get stressed out as you plan for the party in your home. Some of the best Christmas parties are that way because of great planning and because the hostess is not afraid to be thrifty and even ask for help. Christmas is about bringing family and friends together to have fun, not to stress you out! So focus on enjoying friends, family, and fun at your next Christmas party!
Bonus
Oh and the best tip of all is that I have learned to say no. I no longer feel obligated to accept all of the invitations to attend parties where I do not know very many people or where I feel out of place. No need to put yourself through that agony. Instead, use that evening to watch Christmas movies, wrap presents, or to do nothing. We could all use a little downtime during this time of year.
It's party time!
Enjoy more Christmas tips here.
Don't forget to check out my eBook; Organize Your Life in 21 Days. It is available for download and has a variety of small projects to help you organize your life one small project at a time. Get your copy today.
Get Your Cricut Today And Let Your Creativity Shine
Never miss another article, tip or project.  Get them delivered directly to your email. Subscribe today! And let's stay connected. 
Thank you guys for all of the support you show to me and my blog. I feel so blessed because of you.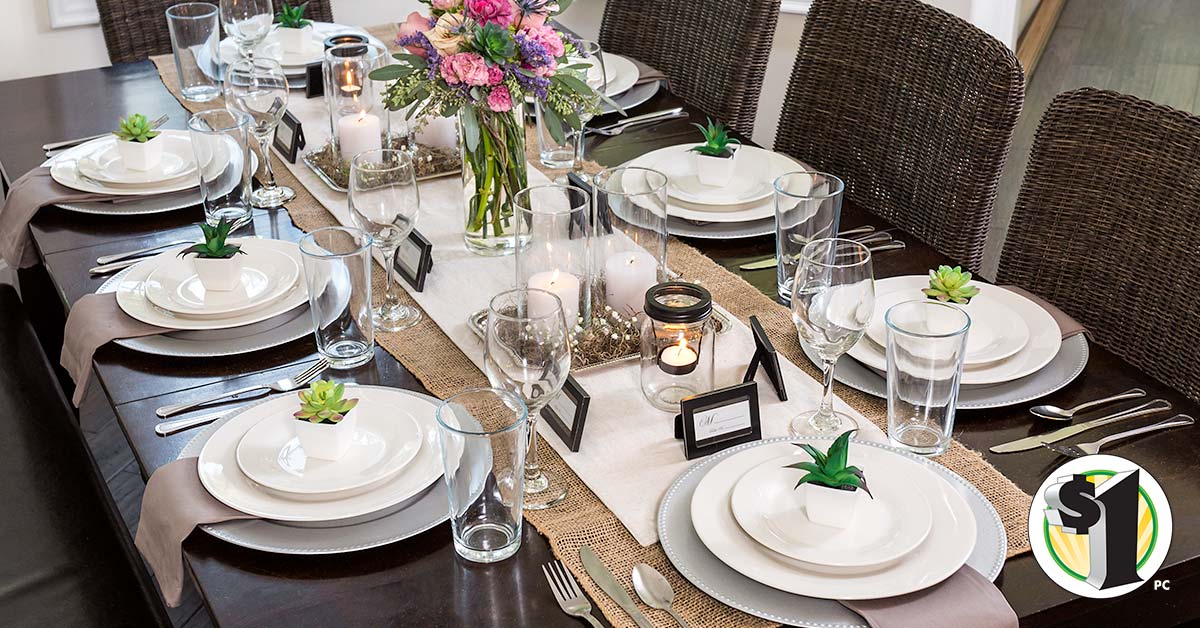 Dollar Tree – Great Bargains and Shipped Directly To Your Home
Until next time…Find And Remain In Your Own Personal Element – God Bless!
You Can Find Me:
Interviewed/Featured:
Homeyou
WPBlogging 360
Hobsess
Spanx
Share this post with your friends. I greatly appreciate it and I appreciate you.
Thank you guys for all of the support you show to me and my blog. I feel so blessed because of you.
Leaving You With Hugs & Blessings,