From the Desk of Clearissa Coward's Command Center
Make Your Holidays Special With These Quick and Budget-Friendly Tips
A Cozy Lifestyle with Clearissa Coward
If you are like the majority of people I know, you do not have a lot of time during the holidays to DIY  or upcycle special decorations. You can make your holiday decorating quick and easy and create a festive atmosphere in your home without spending a lot of time and money, leaving you more time to enjoy the holiday season with your family. Below I will share a few holiday decorating tips that are free and inexpensive that will require very little effort.
There are affiliate links within this post. However, all opinions and ideas are my own. Clicking on and using the links to purchase products does not increase your cost at all. I appreciate your support.
Tableware:
Use festive tableware for every meal during the month of December. Search your cupboards and drawers and get out anything that looks remotely festive. You can also shop discount and dollar stores and find many items for the holidays that you can use every year. Dollar Tree has truly up their game when it comes to tableware. If budget is an issue or if you just do not want to spend a fortune on holiday dinnerware, try your Dollar Tree or another budget store first. You'll be glad you did. You can add to your collection of holiday tableware each year and soon you will have many types of dishes that will make your holidays special. And do not be afraid to
Bows:
Try decorating with bows. Ribbons tied around chairs, plants, candlesticks, drapes, stairs and doorknobs make wonderful decorations. Place bows and ribbons in many locations throughout your home for a festive look that is quick and easy. The bows and ribbons do not have to be green and red. You can try many colors or match the bows and ribbons to the colors you have in your home. Choose ribbons that you can reuse again and again. When the holidays are over, pack the bows and ribbons carefully so that you can use them again and again. Bows also make beautiful tree topper and on the ends of swags on your fireplace mantel.
Wreaths:
Put a holiday wreath on every door in your home. Use real pine, holly, and grapevine and decorate with berries, fruit, and pine cones. If you purchase artificial wreaths you will be able to use them year after year. Also, you can make your own wreaths using items from your dollar stores. And even better you can decorate your wreaths using items from your own yard…if you are in an area with greenery outside your door.
Grove Collaborative/Mrs. Meyers Cleaning Products
Candles:
Arrange many candles around the room and turn the lights off during holiday meals. You will create a special, festive atmosphere that will be remembered and anticipated by your family each year. A fire in the fireplace each night will add to the holiday spirit. You can also arrange candles in your bathroom and around your bathtub. I would suggest using battery-operated candles. I love the ones with timers and remote controls. However, if you use fire burning candles, please, please do not leave them unattended and be sure to watch small children carefully when you decorate with candles.
Holiday decorating does not have to be difficult or expensive. Simple decorations throughout your house will make fond memories for your family and will be anticipated year after year. Make sure to put out plenty of scented potpourri and scented oils in various locations throughout your home. The holidays are all about sight, scent, taste, and feel.
My Avon Boutique…Shop Now!
Add sight with your decorations, scent with your scented oils, potpourri and the aroma of food being prepared, good home-cooked meals will also make for a great-tasting holiday season and the feel of the holiday season comes from all of the aforementioned but most of all from the gathering of loved ones and the time spent together.
What are some of the ways you save money when decorating for the holidays? Leave your ideas in the comments section below.
Check out my last blog post if you are interested in avoiding stressful holiday shopping. I have even provided a free downloadable checklist to help you get started now and to get you ahead of the game and organized.
Happy holidays.
Get more organizing motivation here.
Don't forget to check out my eBook; Organize Your Life in 21 Days. It is available for download and has a variety of small projects to help you organize your life one small project at a time. Get your copy today.
Get Your Cricut Today And Let Your Creativity Shine
Never miss another article, tip or project.  Get them delivered directly to your email. Subscribe today! And let's stay connected. 
Thank you guys for all of the support you show to me and my blog. I feel so blessed because of you.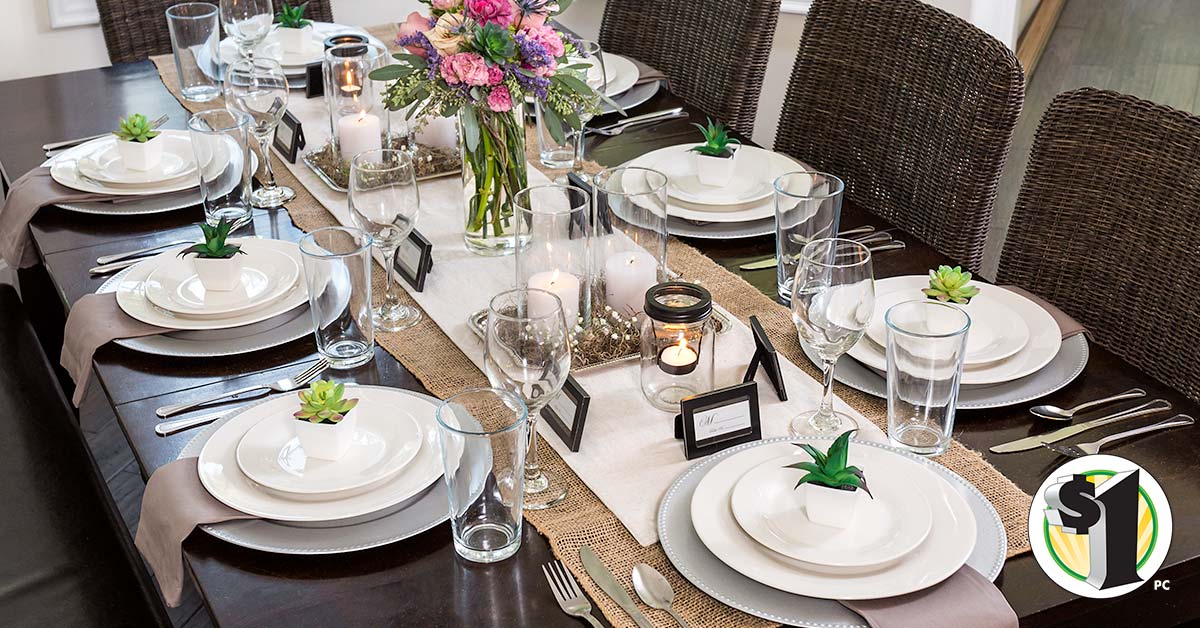 Dollar Tree – Great Bargains and Shipped Directly To Your Home
Until next time…Find And Remain In Your Own Personal Element – God Bless!
You Can Find Me:
Interviewed/Featured:
Homeyou
WPBlogging 360
Hobsess
Spanx
Share this post with your friends. I greatly appreciate it and I appreciate you.
Thank you guys for all of the support you show to me and my blog. I feel so blessed because of you.
Leaving You With Hugs & Blessings,