From the Desk of Clearissa Coward's Command Center
Vegetable Soup With A Smokey Flavor
Winter is hitting some areas very early this year and our area is no exception. And what goes with winter and cold weather? Why comfort food of course.  Last week we had our first snow of the year and because we were stuck inside for a couple of days (actually 3 days). I made a large pot of vegetable soup with a pork element. Oh my, yummy!
There are affiliate links within this post. However, all opinions and ideas are my own. Clicking on and using the links to purchase products does not increase your cost at all. I appreciate your support.
A friend wanted the recipe and I thought that while sharing it with her, I would share it with you all as well. So the next time you are feeling like you need something to make you feel all warm and cozy inside and out, you can try this recipe. I guarantee the cozy effect of this soup. 😉 If you try it, leave a comment to let me know if you like it. I also like to hear if and how you modify the recipe because I do that all the time and would love to try your changes.  😉
Ingredients:
Smoked Ham hocks (could substitute smoked turkey or smoked ham)
Smoked sausage – sliced (this is one of my modifications to the family recipe. I prefer Hillshire – hot but you choose your favorite)
1 stalk of celery
1 Large yellow onion (diced)
3 Bay leaves
Seasoned salt
Black pepper
Italian seasoning
Parsley
Garlic powder
Crushed red peppers (optional-again one of my modifications)
1 can Rotel tomatoes (my modification on the recipe)
1 can chopped tomatoes
1 can sweet peas (drained)
1 can string beans (drained)
1 can carrots (drained)
2 cans baby lima beans (I do not drain)
2 cans corn (drain 1 can)
Chicken Broth (only if needed)
(canned veggies & store bought chicken stock are also my modifications because my grandma never used canned anything. 🙂 but I don't can my own veggies so store bought it is)
Instructions:
Bring to a boil smoked ham hocks with two bay leaves. Boil until the meat is falling off the bone. Continue to add water if you need to until whichever smoked meat you use falls away from the bone and is very tender.
Once the meat is tender and falling apart, add the celery other bay leaves seasonings and canned vegetables and simmer for 30 minutes.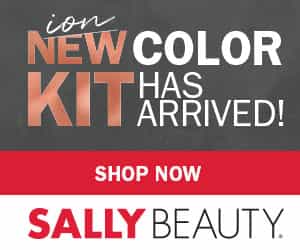 Add the sausage and simmer for about an hour (the hour will allow all of the flavors to mix). At this point do not add water if your pot gets low on stock. Instead, add the chicken broth. I do this because at this point you should have your soup seasoned to your taste and you do not want to water it down.
Now prepare a pan of corn bread or french bread and enjoy your warm and yummy creation! Bon Appetit.
Never miss another article, tip, real-life experience or project.  Get them delivered directly to your email. Subscribe today! And let's stay connected.
Until next time…I remain in my Element – God Bless!
Published:
Interviewed/Featured:
Homeyou
WPBlogging 360
Hobsess
Share this post with your friends. I greatly appreciate it.
Sending hugs & blessings,