From the Desk of Clearissa Coward's Command Center
What Is Your Christmas Tree Decorating Style?
Christmas trees have come a long way. They and we have evolved from everyone making that trip into the woods to cut down their/our own special Christmas tree. We have experienced the classic silver tree with the rotating light that changed it's color every time it rotated. Now I am dating myself.  🙂 Do you remember this one?
There are affiliate links within this post. However, all opinions and ideas are my own. Clicking on and using the links to purchase products does not increase your cost at all. I appreciate your support.
I am happy to say what was old is new again. The silver trees are back and are now considered "retro." The white trees are popular in some circles as well. As my mother used to say, "everything comes around again." But the latest fad is the flocked tree. I think they are really pretty but wonder about all of the mess one might make.
Hey, do you remember tinsel on the tree and what a mess it used to make?  There are so many different choices of trees and to add to the variety of ornaments and tree decorations is astronomical. There are so many choices until I started thinking about Christmas tree decorating styles and thought I would share a few styles with you.
I hope you like the ones I  have chosen but do know there are so many different decorating styles I could never share them all. Enjoy the ones below and share your favorites in the comments below.
First up is Angie from Flippin Fanchers. Angie is sharing a Shabby Chic style and on her page, she provides a step-by-step tutorial on how to bring the shabby chic style to your tree.
The shabby chic tree is soft with a feminine touch. I love it and Angie has pulled it off in a monochromatic color scheme. Go Angie!
Grove Collaborative/Mrs. Meyers Cleaning Products
Next up is the minimalist style showcased by Nikkie from Gwin Gal Inside and Out. Gwen's tree is so pretty. It's white with very few decorations, however, the color of the wrapped presents, the feathers stuck between the tree branches and the colored lights makes this tree very special. It is a definite one-of-a-kind.
This is the perfect tree for the person who likes to keep it simple and elegant.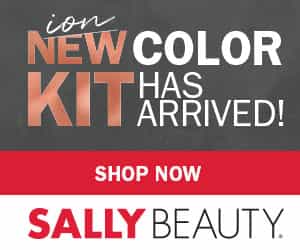 How do you feel about a tree decorated totally with vintage ornaments? I think it is a wonderful idea. And to make it even better Lori of My Big Happy Family is blessed to have had her vintage ornaments handed down from her mom. Which means not only are they vintage but they are also heirlooms. These ornaments come with style and family memories. It doesn't get any better than that.
Finally, is the eclectic (family) Christmas tree. The eclectic tree has a variety of styles on one tree. There are sentimental ornaments made or purchased by the children. There are ornaments from many different styles but somehow they all seem to get along. This particular tree is mine and although I began this Christmas season thinking I would have a pristine and themed tree this year, that thought quickly went up in smoke once I opened my ornaments and began seeing all of the important family ornaments. They just make my heart sing.
I add the candy canes because my grandson loves having the canes on the tree because he can eat one whenever he wants. And if you follow me, you know that whatever makes that little boy happy, makes me happy. So like I do every year, I will enjoy my family enjoying our tree and I will, of course, plan for my chic and themed tree for next year. Who knows…maybe next year I will actually pull it off.  🙂
Now, what about you? What is your Christmas tree decorating style? Do you gravitate towards the chic and perfect tree? Or the farmhouse style, or the modern or beach-themed trees? Whatever your style just decorate your tree with love.
Here's wishing you and your family merriest Christmas ever.
Never miss another article, tip, real-life experience or project.  Get them delivered directly to your email. Subscribe today! And let's stay connected.
Until next time…I remain in my Element – God Bless!
Published:
Interviewed/Featured:
Homeyou
WPBlogging 360
Hobsess
Share this post with your friends. I greatly appreciate it.
XOXO,