From the Desk of Clearissa Coward's Command Center
Choose Window Treatments to Enhance Your Space
You're looking around your home and things are looking pretty spiffy. Your rooms are all set up, the furniture is in place and you are feeling quite pleased with yourself – Score!  However, there seems to be something missing. The room doesn't feel complete.  Why? Because you need to choose window treatments to enhance and personalize your space and that's where I and this article come in. 🙂
There are affiliate links within this post. However, all opinions and ideas are my own. Clicking on and using the links to purchase products does not increase your cost at all. See my complete policy here. I appreciate your support.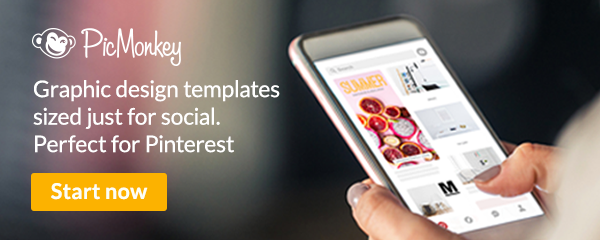 Whether you are trying to create a cozy space, whimsical baby nursery, or a formal dining room, window treatments and flooring are the most important aspects of any living area. I know, I know, many designers say accessories are the crowning glory and they do add a lot to a space, but without good window treatments, your room can still feel unfinished.
When it comes to window treatments, the choices are endless and although much of your decision depends on your personal style, you should also consider function when making your decision.  Are you trying to avoid drafts? There's a treatment to help with that. Are you trying to adjust the amount of sunlight that flows into a room? There's a treatment for that.  While researching this article, I found window treatments for most personal styles as well as every window issue and if your style doesn't exist, you can have it custom made. Although I cannot address every personal treatment, I will cover 5 of the basics.
Number 1 – Curtains
When you choose your curtains, it is important to consider function as well form. Are you using your treatments for appearance only or will they actually alleviate a problem such as light control or energy conservation? Somfy Systems.com suggests, before making a final curtain decision you should consider color, fabric, hardware and window shape, and size. Do not rush a final decision because depending on the style you choose, formal, custom, or simple panels, curtains can be a large part of the decorating budget.
Curtains are not for everyone. If someone in the family suffers from allergies, curtains may not be the best choice because unless you wash or dry clean regularly, your beautiful curtains will add to the symptoms of your dust allergies. With that said, adding curtains can soften a room, reduce the noise level and add color and personal design style to a space.
Be sure to consult with an expert if you need help with the following:
Which hardware to use to hang curtains

The length & width to purchase

Where to place the hardware

Which style to choose

Will your treatments cover the entire window or hang on either side
There are so many choices when it comes to curtains:
Sheers – light and breezy

Light Altering – blackout

for

total darkness or lined to diffuse light

Decorative Panels – panels on either end of a rod to accentuate a window only

Avoid Drafts – heavy material and possibly a lined drape

Tiers – short panels generally used in a non-formal setting

Formal – Generally very costly, generally custom
Sidebar: My very first job out of high school was at a drapery factory in NC. I knew it was definitely not my life's calling but I learned a lot about drapes/curtains during my short time there. Still to this day, I can look at a window and tell you the size of store-bought drapes/curtains it will require. I still measure and rarely am I off by much if any at all. Just goes to show, you can learn something from any situation.  Just a little something I thought I would share.  🙂 
Number 2 – Shades
Shades are generally used for privacy and/or to diffuse light but are not thick enough to completely darken a room. They are generally a less expensive option than most window treatments (unless custom) and come in a variety of sizes and types. Shades are made from a variety of materials but are generally coated with a PVC fiberglass coating to resist stains and dust.
Although very functional and cost-effective, shades have never been a favorite of mine. I'm not sure why, but you know how it is, some things resonate with you while others are simply – well, there. I lived with shades in a rental property years ago, and although they were very functional I used the shades for privacy only and hung curtain panels on either side of the windows to add color and softness. The shades in my rental home had fringe hanging from the end of the shades and were not bad at all and they were great for the much-needed privacy at night because the house was in a very busy area of town. The shades worked perfectly at this home but I wasn't happy with them until I added curtains but that's a personal style.
Somfy Systems lists several types of shades to choose from:
Roller Shades

Pleated Shades

Honeycomb Shades

Roller/Solar Shades

Roman Shades
Number 3 – Wood Blinds
Wood blinds are an extremely popular treatment. They add sophistication and old-world charm to a room.  Wood blinds also offer the buyer a variety of wood finishes to accommodate most decorating styles. Houzz.com says blinds are adjustable and you are able to adjust wood blinds to allow as much or as little light as you needed. The blinds can also be pulled up completely to allow a full, unobstructed view from the window.
You can choose several different slat sizes for blinds, but I find the wider the slats, are easier to clean. Recently I found a quick and easy hack to clean blinds. I will include that hack in another blog so stay tuned. Wood blinds are a beautiful treatment alone or with curtains. They are versatile and beautiful and can be adapted to most decors.
The cons are the fact that they are heavy, difficult to hang and susceptible to moisture and just like a wood floor, can warp over time from moisture exposure. Also, authentic wood blinds can be pricey. 
Number 4 – Faux Wood Blinds
My favorite of the window treatment options is faux wood blinds. Faux wood blinds are an easy, versatile, budget-friendly and attractive window treatment choice. The faux wood blinds are far less expensive than wood blinds and the difference in material is almost undetectable. Because of the composite material they are made of, faux wood blinds are the easiest of all to clean and maintain. They are not wood, therefore, they will not warp if exposed to moisture.  Somfy Systems had a great money saving tip, in that because faux wood blinds look so natural, you could choose wood blinds for rooms where you spend the most time and use faux wood blinds that match the real wood blinds for areas where you spend less time. What a smart cost-saving hack. Cleaning is fast and easy, making them a great choice for families with young children or families who have allergy sufferers.
Number 5 – Shutters
Let me preference this by saying I adore shutters. I wish I could afford to have them in every room of my home. Because shutters are custom, they can cover any window or door and because of their versatility, can be set to allow as much or as little light as you choose. Shutters offer full privacy when they are completely closed and are a beautiful addition to any room both internally and externally – again making certain to ensure the external view is just as attractive as the internal view.
Shutters can be purchased in the same wood tones as wood blinds, which means they can be mixed and matched throughout the home. You can also paint shutters to enhance your personal style.
And finally, you can purchase shutters in different styles and even in a vinyl material which is easy to clean and again perfect for families with children or allergy sufferers.
While doing the research for this article, I fell in love with café shutters. I love the look of these half or café shutters. They are such a clean look and view from the top windows unobstructed unless you decide to add a topper for color. Café shutters provide privacy while letting in a lot of light. The perfect combination–right?
One more thing to consider when hanging window treatments is how your window treatments look from the outside. Your windows are the eyes of your home and the appearance of the window treatments adds much to a home's personality and curb appeal. There is nothing worse than passing an otherwise beautiful home only to see ugly window treatments or blinds with which a cat has had his way. Be sure that your window treatments are as attractive on the outside as they are on the inside.
Window treatments are an important part of any space. The right treatments can transform a drab, cold space into a vibrant and warm environment. There are so many choices of different styles, colors, and materials of window treatments and making a choice could be a daunting experience; however, if you take your time, do your research and/or hire someone to help you with the decision, you can transform your space.
If you enjoy this article, you will also enjoy this one.
Don't forget to check out my eBook; Organize Your Life in 21 Days. It is available for download and has a variety of small projects to help you take on and complete organizational projects. Some you may not have even thought of.   Get your copy today.
Never miss another article, tip or project.  Get them delivered directly to your email. Subscribe today! And let's stay connected. 
Thank you guys for all of the support you show to me and my blog. I feel so blessed to be able to share my passions with you.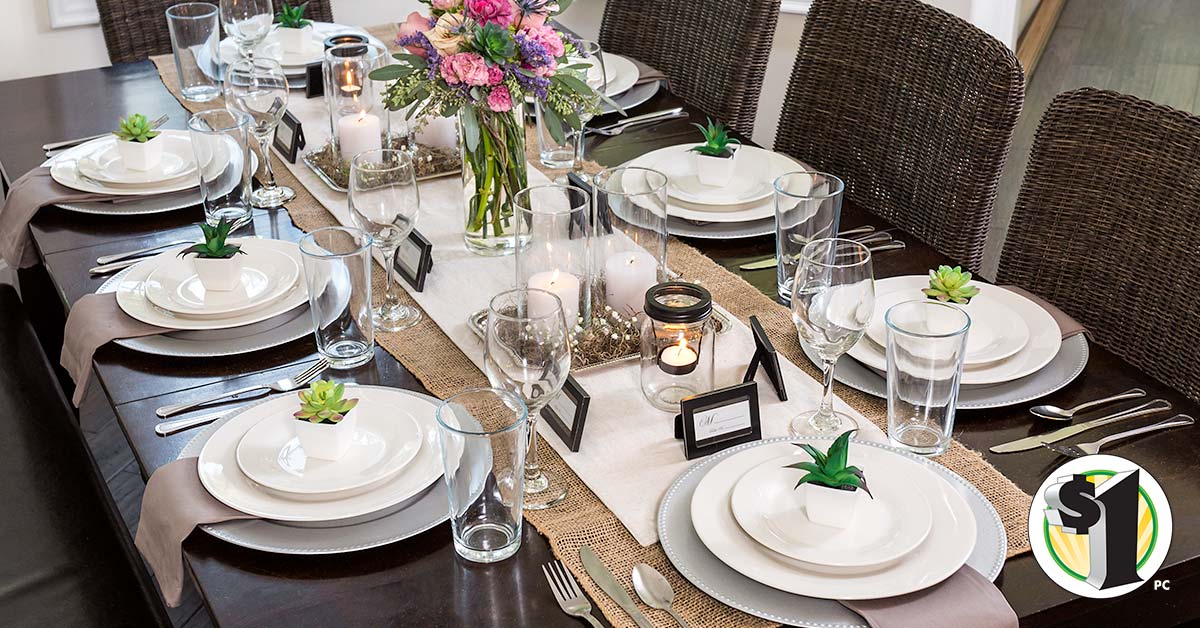 Until next time…I remain in my Element – God Bless!
Published:
Don't forget to share this post with your friends. I greatly appreciate it.
Thank You for Stopping By!
XOXO,