From the Desk of Clearissa Coward's Command Center
6 Great Christmas Shopping Tips Everyone Needs
A Cozy Lifestyle with Clearissa Coward
There are a variety of opportunities and options for holiday shoppers. Although I like to support my local shops, we also have options of using catalogs, large chain stores online, and even entrepreneurs who offer one-of-a-kind and personalized gifts. Because we have so many options, we can choose to shop wisely. Below I will offer six tips for shopping smart this Christmas.
There are affiliate links within this post. However, all opinions and ideas are my own. Clicking on and using the links to purchase products does not increase your cost at all. I appreciate your support.
Christmas Shopping Tip #1: Shop Early
If you are heading out to the mall this year, have your shopping list ready. It is a good idea to shop early in the season because, if you wait too long, that perfect gift may already be under someone else's tree.
Christmas Shopping Tip #2: Be Polite
You should do this anyway and all year long, but especially during this time of year. Always remember to be polite.
The holidays are extremely busy and store employees are working overtime, so be patient as you wait for assistance. I realize it can be irritating to have to wait in long lines and to maneuver crowded stores but remember to pack your patience. After all, the hustle and bustle is part of the fun…right?
Christmas Shopping Tip #3: Layaway
If you have a big list, but not quite a budget to match, consider a layaway plan. Many stores offer a convenient layaway plan, which would allow you to make payments up until a few days before Christmas. It saves you from having to charge up credit card bills or spend a lot of pocket money all at once, so consider layaway if you have a big shopping list and you can find a store that offers the plan
Christmas Shopping Tip #4: Shop Online
If you do decide to shop on the information superhighway this year, it will save you a lot of time standing in line at the mall or the megastores. You can literally shop worldwide with the click of a button. Browse photos, compare prices, read customer reviews and see a huge variety of products without having to leave home. WhooHoo!
Grove Collaborative/Mrs. Meyers Cleaning Products
Best of all, in some cases, you won't even have to pay sales tax on internet orders. Some stores offer free shipping, quantity discounts and all kinds of other incentives to lure you into their site. In addition, several televised shopping networks have websites in which they offer an easy payment program on select items. This means that you make one payment, using a credit/debit card, and the product ships out to you immediately. The remaining payments are billed to your credit card, until the item is paid in full, for the specified number of months.
Also, remember if you are ordering online to use the apps that pay you for shopping. I use Rakuten and I get cashback for things I was going to buy anyway. It is a great way to shop and get paid at the same time. If you haven't used them, give them a try, and you will be happy you did. Follow this link to get started.
Christmas Shopping Tip #5: Place Your Catalog Orders Early
If you are shopping from a catalog this year, be sure to place the order early. The most popular items sell out first, so get your order placed and on its way as soon as possible. There is no need to wait for a catalog to arrive in the mail because you can log on to the internet and find many catalog companies online with product photos, descriptions, size charts and special 'internet only' sale prices. Take advantage of the ability to shop early and save yourself some time and lots of last-minute shopping headaches.
Christmas Shopping Tip #6: Buy in Bulk
If you have a lot of people to buy for, and you are not exactly certain of their taste, consider buying in bulk. You can purchase a nice package of scented candles, divide them up into multiple gifts and present them with a beautiful bow wrapped around the glass jar. These types of gifts are ideal if you have teachers, doctors, co-workers or other special people that you want to wish a Merry Christmas.
Another terrific idea is to purchase small Christmas tins and several bags of assorted miniature candies. Divide the candies up into each tin and present them with a beautiful bow on top. These are ideal gifts because they are thoughtful, but also budget-conscious. You can purchase a pre-designed tin, but you will get a much better deal if you make your own. As an added bonus, you get to decide which candy to include, which is not always the case with pre-packaged gifts.
Bonus Shopping Tip #7: Make Your Gifts
If you are a crafter or DIYer, make your gifts. A beautiful and personal Christmas ornament or homemade bath bombs, homemade candles, personalized t-shirts, mugs, and wreaths are just a few of the items you could personalize as a special gift for someone special. The list of crafty gifts is endless.
So there you have it. Tips to make your shopping this season a bit easier on you and your bank account. Why not do it the easy way and get a head start, and shop early, use layaway plans where you can, buy in bulk and make some of your gifts And…remember no matter where you shop, be polite and kind to other shoppers and the retail staff as well.
Happy shopping!
Enjoy more Christmas tips here.
Don't forget to check out my eBook; Organize Your Life in 21 Days. It is available for download and has a variety of small projects to help you organize your life one small project at a time. Get your copy today.
Get Your Cricut Today And Let Your Creativity Shine
Never miss another article, tip or project.  Get them delivered directly to your email. Subscribe today! And let's stay connected. 
Thank you guys for all of the support you show to me and my blog. I feel so blessed because of you.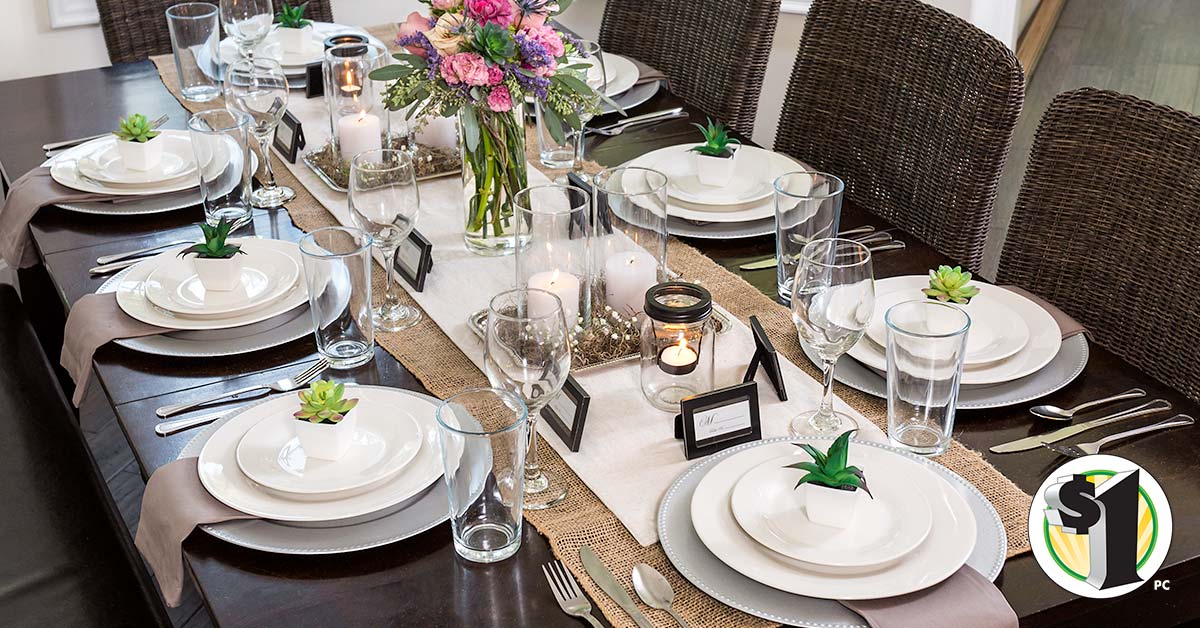 Dollar Tree – Great Bargains and Shipped Directly To Your Home
Until next time…Find And Remain In Your Own Personal Element – God Bless!
You Can Find Me:
Interviewed/Featured:
Homeyou
WPBlogging 360
Hobsess
Spanx
Share this post with your friends. I greatly appreciate it and I appreciate you.
Thank you guys for all of the support you show to me and my blog. I feel so blessed because of you.
Leaving You With Hugs & Blessings,