From the Desk of Clearissa Coward's Command Center
Ideas For Fall Tablescapes You Will Love
I love a pretty tablescape and I do not believe there is another season that gives you more variety than fall. Whether you love the traditional fall colors, the more muted tones, or a combination of both, you will love the tablescapes I have pulled together for you. I think they are gorgeous and I hope you enjoy them as well. I am also hoping they will provide ideas and encouragement for anyone who may be stuck when trying to put together a seasonal tablescape.
There are affiliate links within this post. However, all opinions and ideas are my own. Clicking on and using the links to purchase products does not increase your cost at all. I appreciate your support.
Hopefully, you will see that your tablescape is all about what makes you happy and comfortable. There are no set rules and it does not have to be expensive. Enjoy the variety of styles shared below and happy fall!
Grove Collaborative/Mrs. Meyers Cleaning Products
Whatever Happens At Grandma's:
This table is breathtaking. My friend Joyce, of Whatever Happens At Grandma's has set the traditional fall tablescape. Adding the turkey figurine and orange and gold colors scheme area all traditional accessories. As are the pumpkins, leaf-filled vase, and gorgeous plaid/seasonal bow. I think Joyce added a little personal flair when she added the black and white napkins and wine holder. I love this table, don't you?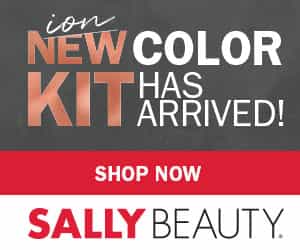 My friend Candy of Candy's Farmhouse Pantry has set a beautiful tablescape that shows off her farmhouse style. The colors and the metal flower vases are all a bit farmhouse. And I love the little burgundy teapot. So inviting. Candy says she loves brilliant fall colors, pumpkins, gourds, scarecrows, bittersweet, bales of hay, wiener roast, hayrack rides, apple cider, football, tailgating, all things cinnamon, apple or pumpkin. This picture photo of Candy's tablescape makes me feel all those things.
Candy also submitted the tablescape below. This time Candy helped an elderly friend in her community by decorating her space for her for the fall season. What better way to show gratitude than to bless someone else and that is exactly what Candy did here. I think the tablescape came out beautifully and I know the color and festive decorations put a smile on the elderly neighbor's face. And isn't that what the season is all about. Actually, isn't that what life should be about. I love this tablescape and the others in this particular article. Check it out.
I found this lovely table over at KelleyNan's Gracious living. Just look at the monotone colors. Simply white with a sprinkle of glamor with the gold leaves, a touch of metallic in the pillows and even the pumpkin centerpiece. It isa perfect combination. Gorgeous, simply gorgeous!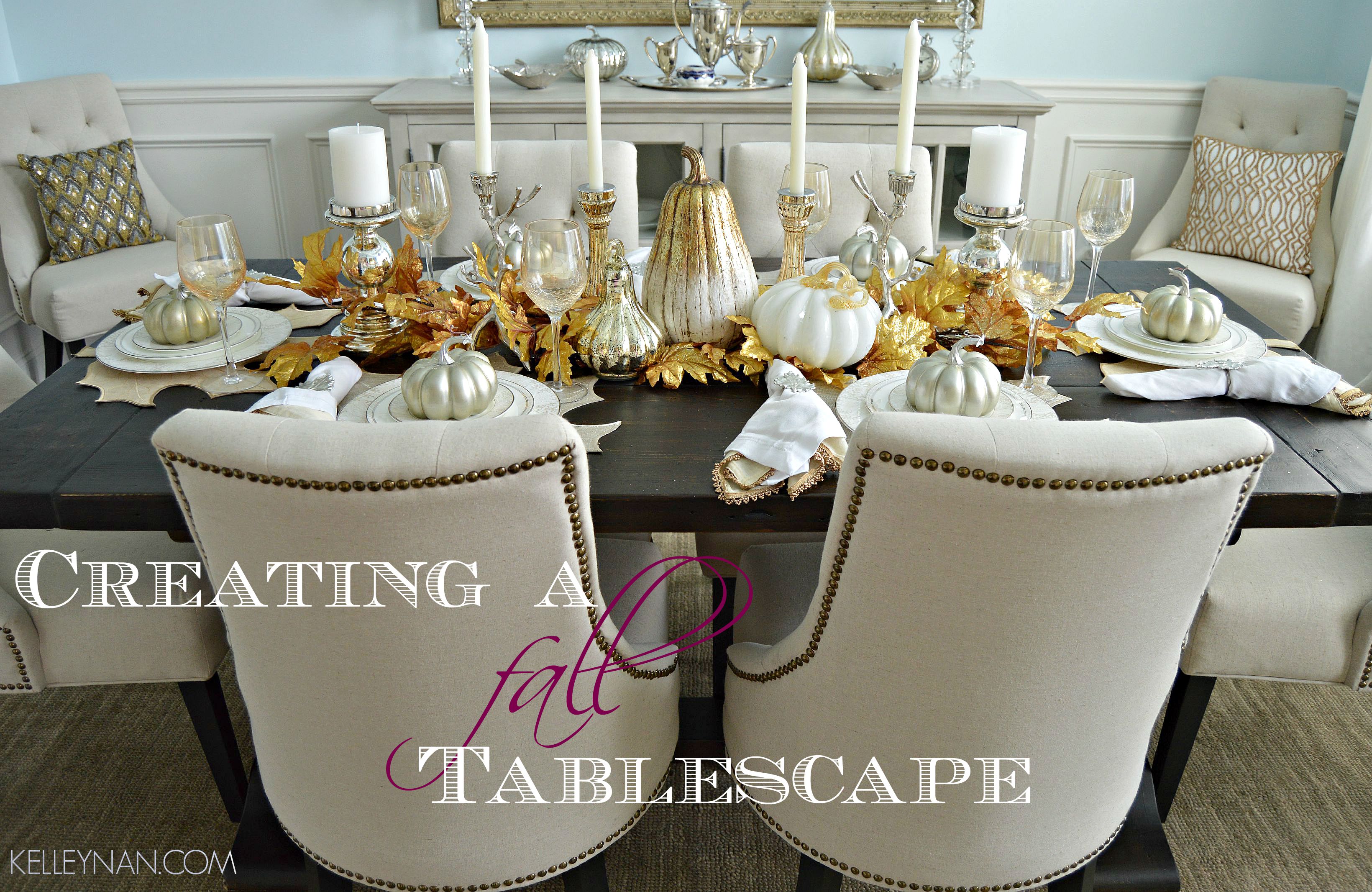 Look at this simple and calm tablescape below. I realize it's not set for a meal, I think Brooke from Start A Home has set a beautiful tablescape. This table could take you from fall through Thanksgiving, especially if you are not hosting the holiday dinner. I love the white pumpkins and the other natural elements. I could certainly reproduce and live with this tablescape throughout the season.
Clearissa Coward's Command Center
The final tablescapes below are mine and they are both created with the modern farmhouse style in mind. In the photos below I used the metal tray as the centerpiece and filled it with crystal candle holders filled with miniature pumpkins. The table settings are also simple in white. I added the pops of color with the napkins and other accessories on the table. I used 2 coordinating napkins and glass goblets. So this table is mostly farmhouse with a little traditional. I may add more florals to the metal tray but otherwise, I think this table is simple and pretty to look at. I will update the blog if I add more to the centerpiece. And the best part is that KelleyNan will walk you through the process of reproducing this look in your own home.
In my second fall/harvest tablescape you will notice it is a bit less traditional and bit more casual. This table is in my kitchen and when I set it, I normally set it for two even it will seat four. Because it is set in my bay window, I have it pushed closer to the window and it will seat three. I used a black and white theme for this tablescape.
I am planning to add a video to my YouTube channel that will show my inspiration for and the way I built this black and white them because I took it further than my tablescape and added it throughout the kitchen so subscribe to my Youtube channel and stay tuned. But for now, I hope you like the way the black and white allows the florals to pop. And how calming it remains even though there are a few traditional fall colors sprinkled in.
I hope you have enjoyed the roundup of different and stylish tablescapes. Some are similar but no two are alike and I hope you can pick and choose something you like from each.
Never miss another article, tip, real-life experience or project.  Get them delivered directly to your email. Subscribe today! And let's stay connected.
Until next time…I remain in my Element – God Bless!
Published:
Interviewed/Featured:
Homeyou
WPBlogging 360
Hobsess
Share this post with your friends. I greatly appreciate it.
XOXO,