From the Desk of Clearissa Coward's Command Center/Divinely Organized 
Monday's Memories – 5 Steps To An Organized Household
I am tired! It appears that once I complete one organization project there is always another. However, the power is in having a handle on the process. As you organize and reorganize a space in your home, even if you need to reorganize your reorganization, the job will be less overwhelming because it will be a much less cumbersome process.
It may seem daunting, but maintaining an organized, clean and clutter-free home is not an impossible task. This week let's delve into what we can do weekly to maintain a clean and clutter-free home. The process begins before you even enter your home because the process is a mindset.
There are affiliate links within this post. However, all opinions and ideas are my own. Clicking on and using the links to purchase products does not increase your cost at all. I appreciate your support.
Note: None of the correlating pictures are of my home. As I write this post, my home is in total disarray. I am having tile replaced in two bathrooms and there are tile guys and plumbers in and out today, and for the next two days. My home is a mess so I could not bear to take pictures of it in the current situation.  😀  You know how it is…in order to get your home in order, you have to create disorder. Well, I am currently in disorder, but I still wanted to get this post out to you. Don't judge me.  😀
Grove Collaborative/Mrs. Meyers Cleaning Products
The mail:
Create a mail station where you can sort the mail quickly once you enter the house. The space does not need to be elaborate and can be as simple as a mail sorter on the kitchen counter. There should also be a trash can or recycle bin nearby for junk mail. Sorting mail daily and trashing junk mail as it arrives will make your weekly chore of paying the bills and filing important papers much easier and organized.  By setting aside some time every week to pay bills and file all important papers received in the mail during the week, you will avoid the mounds of paper and junk mail that can accumulate if you do not stay on top of it. So five minutes a day and an hour over the weekend can save you hours of time spent going through piles of paper later. Also, why allow a pile of junk mail to dictate how you spend your weekends or free time. Dispose of it immediately and stop the paperwork madness.
The Bathrooms:
If you are following the daily routine of wiping down your main bathroom daily, deep cleaning all the bathrooms in the house weekly should be a piece of cake. You can make the weekly bathroom cleaning even easier by creating a cleaning caddy. Deep cleaning the bathroom weekly is a necessity for a clean, germ-free (as germ-free as a home can be) and clutter-free home. My suggestion is never to skip deep cleaning the bathrooms. Wipe down the shower, disinfect all other surfaces, and of course clean the toilet. Clean mirrors and shine facets and viola…the bathroom is done! Always clean bathrooms using disinfectant supplies. Be sure to include restocking the toilet paper and refilling the hand soap dispenser for the week in your cleaning routine.
The Kitchen:
You've kept the dishes done and counters wiped down all week…right? Of course, you have. So the weekly cleaning will consist of putting all dishes away, cleaning out the refrigerator which includes disposing of leftovers from the week before, wiping down the shelves and drawers and taking inventory of what items are needed for the coming week. Wipe the inside of the microwave, and the outside of all appliances. It wouldn't hurt to wipe down cabinet doors and the top of the refrigerator as well. Remember to take inventory of the pantry to prepare for the meals for the coming week as well. I make food prep a part of my weekly kitchen chores as well. I do this because food prep can be time-consuming and I like to get it out of the way. I also like to organize the refrigerator for the upcoming week. I generally clean my kitchen last and once it is all cleaned and smelling good, then I food prep.
Bedrooms:
The weekly cleaning of the bedrooms is pretty straightforward especially if you have kept things put away and clothes hung up all week. First things first – change the linen and make the bed. Next dust the furniture and if there is carpet, vacuum and the bedroom is clean. , Make sure you use your vacuum to dust baseboards, window sills, and if you are blessed to have crown molding, be sure to check for cobwebs there as well. Next up, the living and dining rooms.
Living Room/Dining Room:
First, the living room – anything that is out of place should be put away. Fluff pillows, dust furniture, toss newspapers, fold throws, use a vacuum hose or a long-handled Swiffer to remove cobwebs and to dust the light fixtures if there is carpet, vacuum. Run Swiffer over artwork and TV screens and it wouldn't hurt to sanitize remote controls (I use Clorox wipes).
Moving into the dining room – Again, remove anything that does not belong in the dining room, this includes books, your laptop, shoes, etc., use a vacuum hose or long-handled Swiffer to remove cobwebs and to dust the chandelier/light fixture, if there is carpet, vacuum. Wipe down the dining room table and chairs and place something pretty in the center of the table. No that is not cleaning but it makes you feel good to look at your space and it's clean and pretty.
So we have cleaned for the week. You may have noticed that I have not mentioned cleaning hard floors. Well, that's because I was saving the best for last. I have found the best cleaner for my hardwood and tile floors. No more lugging heavy buckets with dirty water from room to room. I invested in a Shark Steam Cleaner and although I am not being compensated in any way for this endorsement, I must share with you the change in my life because of this machine. As I said, no more buckets and water, and also it is quick and easy and works without the smell of chemicals. And most important, it sanitizes as it cleans. I love my steamer and it goes from one type of flooring to another without incident and it swivels to get into tight spaces and corners. It is great for all your hard floors.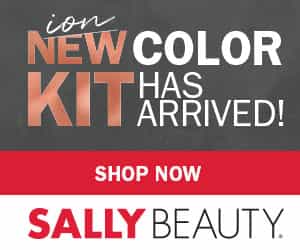 So there we have it! We have finished our cleaning for the week and our home is ready for another busy week of organized living. I will ask you…don't you think that keeping things tidied up on a daily basis has made the weekly cleaning easier? I know it has and if you haven't tried the daily cleaning tips visit my site and get prepared to run an organized home.
Don't forget to check out my eBook; Organize Your Life in 21 Days. It is available for download and has a variety of small projects to help you take on and complete
Never miss another article, tip, real-life experience or project.  Get them delivered directly to your email. Subscribe today! And let's stay connected.
Until next time…I remain in my Element – God Bless!
Published:
Interviewed/Featured:
Homeyou
WPBlogging 360
Hobsess
Share this post with your friends. I greatly appreciate it.
XOXO,