From the Desk of Clearissa Coward's Command Center 
Five Health-Conscious Gadgets For Fall
A Cozy Lifestyle with Clearissa Coward
An oldie but goodie fall share. Hubs and I took a vacation and I thought this was a good article to revisit. Enjoy!!!
This week is wonderful. The family and I are spending the entire week at a resort in Myrtle Beach, SC. It was exactly what we needed. But in the meantime, I figured you may need a little fall inspiration as well. 😉 Below are five health-conscious items that will make your fall and even the rest of your life easier to maneuver. Take a look-see and let me know what you think. Happy fall y'all!!! 
There are affiliate links within this post. However, all opinions and ideas are my own. Clicking on and using the links to purchase products does not increase your cost at all. I appreciate your support.
There could be affiliate links within this post. However, all opinions and ideas are my own. Clicking on and using the links to purchase products does not increase your cost at all. I appreciate your support.
Bluetooth Diffuser
In an earlier post, I shared with you the importance of using a diffuser in your home. I was struggling with insomnia and desperate for relief when a friend suggested I try a diffuser in my bedroom. I did and the results were amazing. You can read the post here. The first diffuser I ordered was very basic; however, since experiencing the benefits of a diffuser, I am so excited about adding them to several other rooms. Once we snuggle in and begin using the drying heat, a diffuser would be perfect in our family room as well. Check out the new diffuser that has Bluetooth capability.  It is awesome! Although I am thinking of our family room, this diffuser would be perfect in an office, nursery or child's room as well. You can order your very own Bluetooth diffuser here. 
My Avon Boutique…Shop Now!
Bluetooth Oil Diffuser combines aromatherapy mist diffuser, LED light/night light, music player, clock, and alarm in one convenient device

Mist using essential oils brings clarity, tranquility and stress relief, as it re-lives dry sinuses

Uses Bluetooth accessibility to play your personal list of favorite music, simple, easy set-up

LED lights can be set to one, soft glow or a series of seven also works as an ideal nightlight

A fantastic gift for that friend or family member who needs some de-stressing time
Natural Himalayan Salt Lamp
Have I mentioned to you guys that I have asthma? Well, I do. I have suffered with it since childhood. I am also an allergy sufferer and that is why anything that cleans the air and eliminates the pollens and other pollution is a welcome addition to our home. I have recently heard of all of the benefits of the Natural Himalayan Salt Lamp. You can order your salt lamp here. 
Once Lit, The Heated Salt Traps Positive Ions And Releases Negative Ions, Cleaning And Deodorizing The Ambient Through Hygroscopy

Recommended To Reduce Dust, Pollen, Cigarette Smoke, And Other Unpleasant Elements From The Air. Ideal To Alleviate Allergy And Asthma Symptoms

Soothing And Relaxing Campfire Amber Warm Glow
Grove Collaborative/Mrs. Meyers Cleaning Products
Air Fryer
In keeping with our health-wise gadget list, I want to add an air fryer to my kitchen and I think you may as well. If you want to cook low-fat and healthy meals, avoid the splatters and mess of frying with oils and want a product that is easy to clean up, then the air fryer is for you. You can purchase your own air fryer here. 
Healthy – Unlike a deep fryer, air frying uses very little to no oil. 

Fast and efficient – prepare delicious foods quickly and efficiently. Most air-fried meals can be prepared in just minutes!

Neat and clean –  The food cooks inside an enclosed fryer, so there's no risk of spills or splatters.

Safe – The air fryer has a variety of safety features that make it safe for even novices to use. Most air fryers come equipped with an auto-shutoff feature and you will not have to be concerned with leaving it on. This is perfect for dorm rooms and your kitchen as well. 
Get Your Cricut Today And Let Your Creativity Shine
Air-Pop Popcorn Popper
Lights, action, camera! What is a chilly fall evening without a good movie or a family game night? And if you have movie or game night, you must have popcorn…right? Of course, I'm right. We all know by now that microwave popcorn is not good for us or our children. According to Care2, a report from the FDA indicates that a chemical coating used in microwave popcorn bags breaks down when heated into a substance called perfluorooctanoic (PFOA). The Environmental Protection Agency has identified PFOA as a "likely carcinogen." There is more, much more but a likely carcinogen is bad enough. With that in mind, why not enjoy your family night in a healthy way using an air-pop popcorn popper. I have one and the flavor great! And the number of kernels not popped is minimal. Come on, let's get healthy. Every little step brings us closer to living the healthy lifestyle we want to live. You can find your very own air popper here. 
Note: when I air pop our popcorn I use butter flavored olive oil instead of butter. It is amazing and much healthier.
Pops faster than a microwave- up to 18 cups of gourmet corn in less than 2 1/2 minutes

In test after test, the Presto PopLite hot air popper out popped other leading brands, popping up to 30-percent faster with virtually no unpopped kernels

Uses regular or gourmet popcorn for a savings of up to 70-percent over microwave bags

Pops without oil for up to 42-percent fewer calories than microwave bag popcorn, no artificial flavors, saturated fats, preservatives, or added salt

Product Built to North American Electrical Standards

Pays for itself after only the first use
 Adjustable Hands-Free Automatic Stirrer
It's about time for comfort foods. Yaaay!! Soups and sauces are about to be onboard for chilly days. And you can make the preparation easier with the Gourmia Stiriffic Adjustable Pot & Pan Hands-Free Automatic Stirrer. You can order your own stirrer here. 
This is a useful gadget that will allow you to move onto prepping other items or to do other chores in the kitchen while your sauce, soup or whatever are continually stirred to avoid sticking and/or scorching. I make puddings from scratch and they have to be cooked in a double boiler and constantly stirred and this gadget allows me to do that without standing in one spot for 15 – 30 minutes waiting for the pudding to thicken. Hooray!
Automatically handles the stirring so you're free to concentrate on the cooking

Handles anything from delicate risottos to Thick heart gravies, stews, sauces, even hot cereals

I love the fact that it can adjust to any size pot
Bonus – Cable Bugs
I am all about organization and recently I did an office refresh. I did not have these cable bugs when I completed my refresh but I am definitely going to order them. What a neat way to organize and recognize your wires. You can find your cable bugs here.  The cable bugs are a little thing but they are a wonderful addition to an office organization project. They can also be used to harness wires used for entertainment systems.
Cablebug2 (small) fits cables 2 to 5mm in diameter. Great for all your chargers, leads and cables.

Identify Plugs with Ease – Avoid a Costly Mistake – Easy to use and reuse – Will not slide up or down your cord – Create spare outlet when you need one – Unplug and save on standby power

Designed to fit most household gadgets, mobile chargers and computers it is also ideal for network installations

Award-winning clip-on cable labels in a wide array of colors. Simply write on or use in a color-coding format- or order our sticker sheets to give you a more professional finish.
So there you have it.  Five plus a bonus great health-conscious gadgets to help you fall into fall. 🙂 I am a fan of anything that saves money, time and/or steps in a process and these six items fit the bill. Although I am not quite ready to remove my summer decorations, I am a planner and getting these items in-house before I actually need them this fall is part of the plan. This is my way of getting a jump on the new fall season because I have not even begun shopping for fall decorations. I know…bad blogger. 🙂 I will begin this week.  
How about you? Do you have any gadgets that you use that will make the transition easier and/or healthier? If so, share your gadgets or suggestions in the comments section below. 
Happy fall y'all.
Get more fall tips here.
Don't forget to check out my eBook; Organize Your Life in 21 Days. It is available for download and has a variety of small projects to help you organize your life one small project at a time. Get your copy today.
Never miss another article, tip or project.  Get them delivered directly to your email. Subscribe today! And let's stay connected. 
Thank you guys for all of the support you show to me and my blog. I feel so blessed because of you.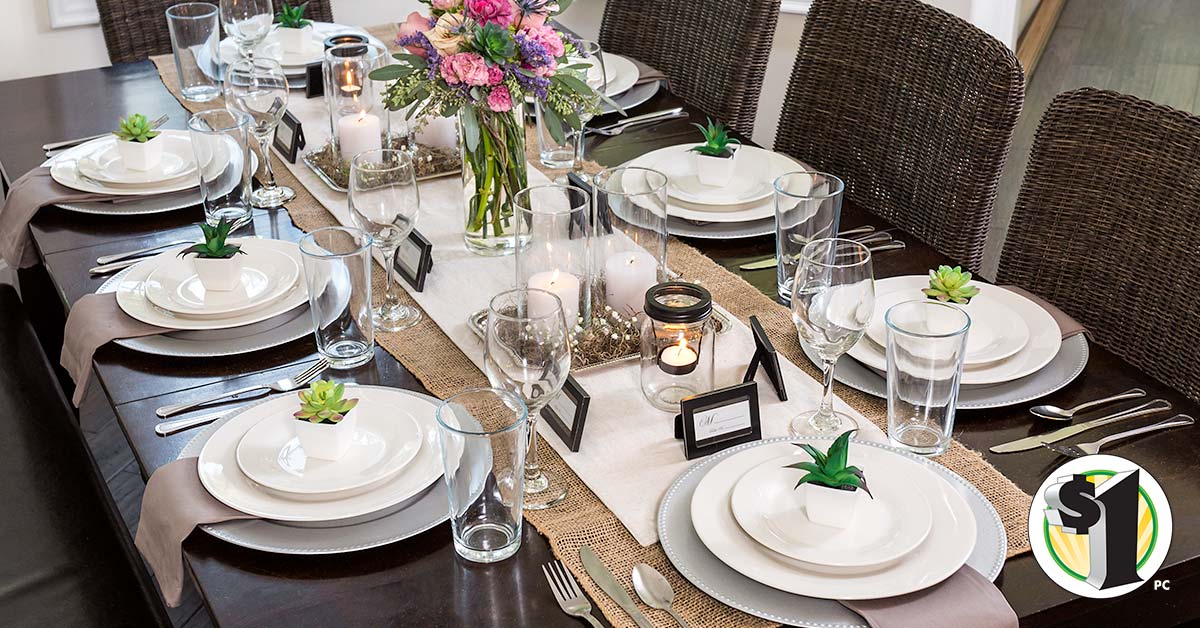 Dollar Tree – Great Bargains and Shipped Directly To Your Home
Until next time…Find And Remain In Your Own Personal Element – God Bless!
You Can Find Me:
Interviewed/Featured:
Homeyou
WPBlogging 360
Hobsess
Share this post with your friends. I greatly appreciate it and I appreciate you.
Leaving You With Hugs & Blessings,