From the Desk of Clearisa Coward's Command Center/Avon Diva
Good Skin 101, Extra Step 1 – Facials
So we've cleansed, toned and moisturized and we know that those steps are required at least twice each day. In the mornings and before bed.  Those are the basics and your skin would probably be okay if you consistently followed this regime twice a day. But who wants "okay" skin? Not me, we want fabulous skin…right? We want younger looking skin with small pores and a smooth texture and you can have fabulous skin just by adding a couple of steps to your regular routine.
There are affiliate links within this post. However, all opinions and ideas are my own. Clicking on and using the links to purchase products does not increase your cost at all. I appreciate your support.
One of those extra steps is a monthly facial. Don't panic, you don't have to pay spa prices and you can give yourself a facial at home. As a matter of fact, I try to give myself a facial once a week to keep dead cells removed and pores clean and tightened. I would suggest getting a professional facial at least once every 6 months however…if it's in your budget. It's a totally relaxing experience and coupled with the aromatherapy and the sense of peace you feel when you receive a professional facial is something that will make you feel wonderful and look great too. But that spa-like feeling is something you can emulate at home.
Because the Anew line does not have a facial mask, I don't know why and I think I will make the suggestion to create one, I use the Clearskin Black Mineral facial mask, still by Avon of course. It's a fun mask to use. You put it on your face and neck and it's black but as it dries and tightens, it turns grey. It is so cool and it works to deep clean and shrink pores while tightening the skin and we all can agree that tight is good, right? I suggest that you put on some soft music, perhaps light a candle, have a cup of chamomile tea and just sit back and chill.  The instructions indicate that you should leave the mask on for 15 minutes; I generally sit with it on for 30 minutes or more. Just because it feels good.
When it's time to remove the mask I first rinse with warm, not hot,  water and when all of the mask is removed, I then use cold water for my final rinse to close the pores.   Did I mention the order in which the mask fits into your daily routine?  You should first cleanse your face, then use the mask, tone and moisturize. I generally like to use my mask in the evenings because it is so relaxing and you will rest well afterward.
Also, your skin, as do all of your organs, regenerates while you sleep so before bed is a perfect time. I do; however, throw a treatment in if I'm going out someplace special. My skin glows after a mask so if I am going someplace special and have the time, I treat myself and my skin to a facial beforehand.
Grove Collaborative/Mrs. Meyers Cleaning Products
As a side note, when I can get to a professional salon for a couple of hours of pampering, I like to visit Skin Sense in the Cary or Briar Creek, NC area. The atmosphere is awesome. So awesome, in fact, that I actually hate to leave when my time is up. I generally get the oxygen infused facial when I visit Skin Sense. The oxygen helps your skin produce collagen and as we age, we need all the oxygen and collagen we can get. 🙂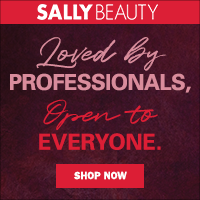 This week we began the specialty items portion of this skincare series. We will be discussing products you can use to target those problem areas we all have and first up is the facial and next week we will explore the benefits of using vitamin C has on your skin.
I hope you are enjoying this winter skincare series. If you missed the other articles in the  series you can find them here:
Never miss another article, tip, real-life experience or project.  Get them delivered directly to your email. Subscribe today! And let's stay connected.
Until next time…I remain in my Element – God Bless!
Published:
Interviewed/Featured:
Homeyou
WPBlogging 360
Hobsess

Share this post with your friends. I greatly appreciate it.
XOXO,