From the Desk of Clearissa Coward's Command Center
Guest  Room Fall Refresh 2018
Fall means a lot of things to a lot of people. To me when the leaves begin to change colors and fall while the temps drop a bit and the humidity goes away, I begin feeling the need to nest and to move inside and to cozy up. Fall makes me want to cuddle up with warm sweaters, cozy covers, fluffy socks, and comfy surroundings.
There are affiliate links within this post. However, all opinions and ideas are my own. Clicking on and using the links to purchase products does not increase your cost at all. I appreciate your support.
This post is a fall refresh of my guest room. I have tried to decorate it in a way to make my guests feel welcome, comfy, cozy and most important, at home.
Grove Collaborative/Mrs. Meyers Cleaning Products
Below I will share pictures of how the refresh has changed not only the look but also the feel of the room. If you would like to get a panoramic, live view of the space, you can experience that on my YouTube channel. On the channel, I walk you through the look of the entire room from end to end. So, when you're done here, visit my YouTube channel and see the room in real time.
The room is cozy and the bedding is layered for a comfortable feeling.
There are several layers on the bed. First the linen, then the white down alternative comforter in white, the beige and white quilt, next I added the faux suede comforter in tan and then the white quilt folded at the end of the bed. Thrown across all of these layers is the dual-sided throw which is white and fuzzy on one side and a soft fall-ish plaid on the other. Ohhhh so cozy.
For a complete look,  remember to check out the YouTube post.
Also on the bed is a wicker tray that holds a bit of greenery in a pumpkin and a larger pumpkin that I DIYed. I have also added bottles of water and a DIYed picture frame. When guests are scheduled, I usually have the Wifi code in the frame and I also add snacks. Below the tray (you can only see the edges) is a journal and a pen that I also add. Just in case my guest want to record memories of their visit or anything else that crosses their mind. Just had an idea. I think I'll personalize the journal so they remember the visit. *light bulb moment* 🙂
The grateful, thankful, blessed pillow is a cover from Amazon as is the Bless Our Nest. All of the others were in my stash.
The side tables are non-traditional. On the right are stacked storage boxes with a wicker basket on top. The wicker basket holds a lamp, a candle, florals, and books. Just enough to make guests feel comfy but leaving enough room for them to sit a drink or snack or even their cell phone. On the left is a small table with a smaller lamp, a family photo, and florals. Although small, there is still room for a drink and cell phone on this side as well.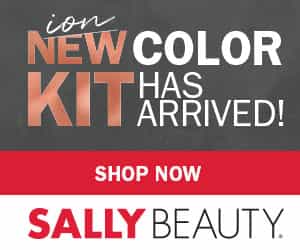 This wall holds a simple shelf with the picture of a German sunrise and sunset, and a candle wrapped with a gold-mesh bow. Below the shelf is a pineapple wall clock.
The chair and the chest are both DIYs. As is the candelabra on the wall. There is another on the other side of the mirror as well.
That is the guest bedroom fall refresh 2018. I hope you enjoyed it and I hope even more that this post will give you the encouragement and perhaps some ideas to give your rooms a fall refresh. Although most focus on the decorations, I am more enthused with the cleaning and organizing aspect. I have cleaned every corner of this room. This is a true refresh and you can get a better view and understanding of that aspect in my Youtube post.
So what are you refreshing in your home for the new season? You can share your ideas in the comments below. I would love to see what you're up to.
Never miss another article, tip, real-life experience or project.  Get them delivered directly to your email. Subscribe today! And let's stay connected.
Until next time…I remain in my Element – God Bless!
Published:
Interviewed/Featured:
Homeyou
WPBlogging 360
Hobsess
Share this post with your friends. I greatly appreciate it.
XOXO,