From the Desk of Clearissa Coward's Command Center
How Being Organized Can Save You Time and Money
A Cozy Lifestyle with Clearissa Coward
Throughout our time together here on the blog, I have said many times that organization or the lack thereof, affects every aspect of our lives. That a messy and cluttered kitchen, closet, and/or bathroom cabinet, will help to determine how you deal with other aspects of your life. In this article, I am going to show you how being organized can save you time and money and make time for other profitable endeavors. Yes, you read that right…organization is going to save you time and money.
There are affiliate links within this post. However, all opinions and ideas are my own. Clicking on and using the links to purchase products does not increase your cost at all. I appreciate your support.
This article may contain affiliate links. All thoughts and opinions are mine and you can view my entire disclosure policy here.
We all want to be able to organize our schedules and be committed to maintain them on a day-to-day basis, but how? Creating a workable schedule is typically time-consuming and often results in a frustrating battle with your calendar. You make this beautiful schedule, you add the pretty stickers and washi tape (time-consuming) to only ignore said planner and get off track once again. Not to worry, it happens to both of us.
Organization is beneficial for everyone and can be easily adapted to suit individual needs. And believe it or not, being organized in your everyday life actually saves you time and money. Here are a few of the reasons why.
Efficient and Stress-Free
If you keep your belongings organized, you do not need to spend time looking for them when you need them. This is especially handy in the case of important yet rarely used items, such as insurance or tax information. You should have a specific place for important documents such as your passport, birth certificate(s), or other documents you deem important.
The key to keeping things organized is to come up with a place to keep something and stick to it. If you want to keep important mail in a desk drawer, make sure you keep all of your important mail in that drawer. Do not be afraid of categorizing important documents when filing. The more categories of things you come up with, the easier it will be to find exactly what you need when you need it. Just remember to be consistent.
Saves You from Buying New
Organization keeps you from buying items you already have but have forgotten about or lost in your household or workplace. You are more likely to forget about a pack of rubber-bands you bought several months ago and never opened, than your car keys or your wallet. Combined, these types of purchases can end up costing you a significant amount of money for items that you already have.
My Avon Store – Shop Now
Fortunately, this is a very fixable problem. By cleaning and organizing the designated "junk" drawers in your home or office and making a list of all the items, you will easily find the item you are looking for the next time you go searching. This avoids unnecessary purchases and impulsive buys at the store in the future. It is a very fixable habit that can be applied to many aspects of your daily routine and will save both time and money.
Helps You Remember Important Details
It can be hard to keep track of every detail when you have a lot going on in your life. Sometimes, bills can get lost in the shuffle and go unpaid, or household maintenance gets overlooked. Or business opportunities can be missed. By keeping all of your activities organized, you can get them done in a more efficient manner and you make sure that every detail is taken care of. Important details will not get bogged down in the disorganization.

Saves  Money on Shopping
If you meal plan each month, you can buy many of your groceries in bulk, saving you time and frequent trips to the store. If you prepare a list ahead of time, you can also look for coupons that offer savings on the things you plan to buy, chi-ching!
The same applies to non-food items, which can be bought in bulk and stored for later use. Staying organized and keeping essentials stocked up saves you the stress of running out to make a special trip for more. You can also plan out birthday or holiday gifts well ahead of time so that you can keep an eye out for a good deal. This particular technique saved our family when the pandemic hit and bathroom tissue paper towels, and Clorox wipes were in short supply. The fact that we were stocked with all of the above, gave us the time we needed to find more without the fear of running out of such important items. Lesson learned.
While it may take a bit of effort, organizing your life allows you to use your time more efficiently and to take full advantage of your finances. Not only that, but the more thought-out your budget or schedule, the less you will worry about them. There are many tools designed to help keep you organized, including all kinds of helpful apps for mobile devices.
Once you have all of this time on your hands, you could begin a new home-based business. Joan, over at My Baby Care is the perfect example of what an organized life can lead to. Although a mom with a full-time job, Joan organized her life and found ways to turn her passion for blogging into a home business which allowed her to become a stay-at-home mom and master blogger.
As I said previously, organization or the lack thereof affects every aspect of your life. If you do not believe me, try organizing just one aspect of your life for a month and see how well it works. You can try meal planning or organizing all of your important family documents. I guarantee you will experience a sense of calm once whatever you choose is organized.
What is it in your life that is unorganized that really bothers you? Leave your response in the comments section below and I promise to provide you with two tips to get you started on the road of organizing that part of your life.
Don't forget to check out my eBook; Organize Your Life in 21 Days. It is available for download and has a variety of small projects to help you take on and complete organizational projects. Some you may not have even thought of.   Get your copy today.
Get Your Cricut Today And Let Your Creativity Shine
Never miss another article, tip, or project.  Get them delivered directly to your email. Subscribe today! And let's stay connected. 
Thank you guys for all of the support you show to me and my blog. I feel so blessed because of you.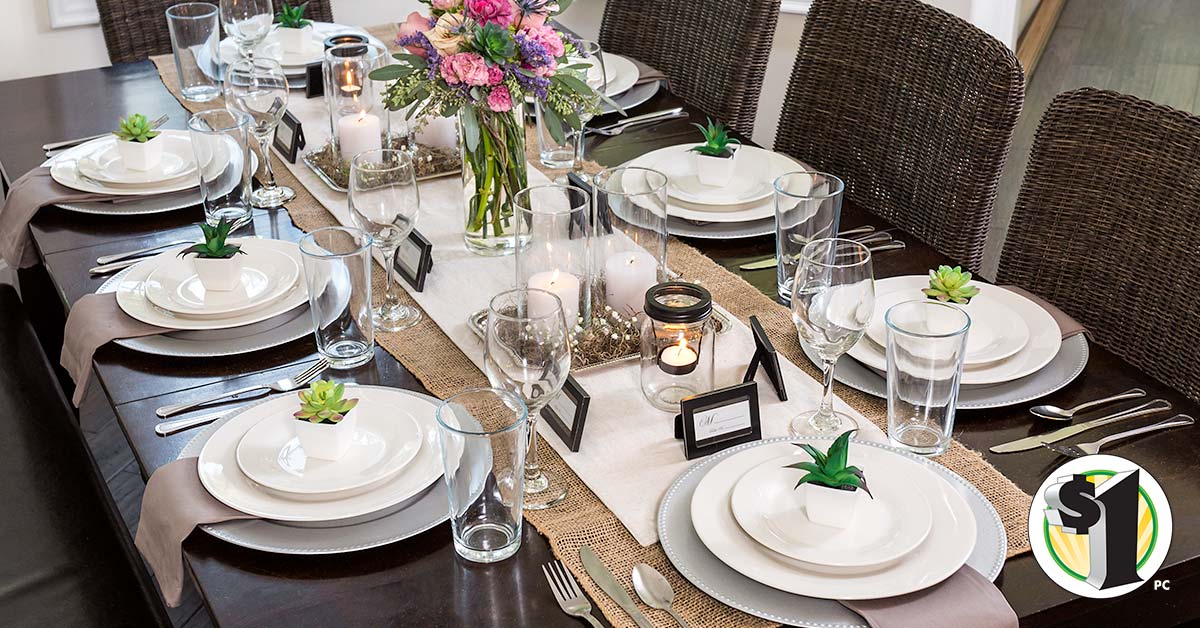 Until next time…I remain in my Element – God Bless!
Published:
Interviewed/Featured:
Don't forget to share this post with your friends. I greatly appreciate it.
Thank You for Stopping By!
Hugs & Blessings,