From the Desk of Clearissa Coward's Command Center/ Clearissa Coward's Command Center
How to Create an Inviting & Festive Christmas Entryway
When someone enters your home, their first impression is made before they actually take a comfy seat on your sofa. Trust me…their first impression was formed by your exterior and/or your entryway. A person can usually determine if they are about to enter a warm and welcoming space, a cold and not so welcoming space, or anything in between once they have had a moment in the entryway of a home.
There are affiliate links within this post. However, all opinions and ideas are my own. Clicking on and using the links to purchase products does not increase your cost at all. I appreciate your support.
Do you want to know what makes an entryway inviting or festive or even warm? Of course you do and in today's post, I want you to come aboard my Christmas train as I take you along to visit six beautiful and very different holiday entryways. I know they will inspire and I hope you find them as welcoming, festive and inviting as I have. Okay, let's get moving…All Aboard!
Our first stop is this non-traditional modern entry from Honey We're Home:
There is nothing traditional about this space. The colors and the glass and metals make this space appear very modern. Yet the tree, ornaments (although non-traditional in color), snow and Noel spelled out on either side of mirror make the space feel welcoming. It doesn't hurt to have the bottles of bubbly on the bottom shelf of the table. Nothing says I'm glad you're here like a little sparkling something or the other. Well done Honey We're Home.
The train is pulling away from the station and our next stop is This Red Head Can Decorate for a quick visit. But I must say that once you see the entryway, you may want to stay awhile. This entry is a mix of total traditional holiday decorations with a dash of modern in the mirror on the wall. I love, love the warm glow of the lanterns and all of the greenery on the table and in the crystal bowl. The red and silver balls, and the lighted tea lights both say "come on in we want you here". This is certainly an inviting space.
Grove Collaborative/Mrs. Meyers Cleaning Products
Let's make another stop and see what's popping over at Confessions of a Serial DIYer. When I tell you that this little table literally takes my breath away, it is true. This little table makes such a huge statement. The reds, greens, plaids, and gold are all about a traditional Christmas. That photo of St. Nick is simply to die for. And although the table is small and quite full, it is not overwhelming nor does it appear over-crowded. It is perfect. I cannot say enough about the little tree all decked out in reds and nestled in the little sled. I love this entry.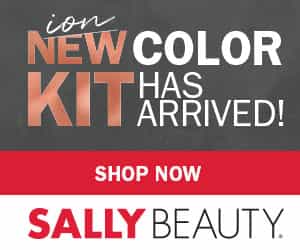 Like Santa, we must keep it moving, so on to our next stop. We cannot complete this trip without stopping by to visit with Liz Marie. Liz has put together the most adorable and inviting holiday entry in a rustic farmhouse style. Can I just say, I'm in love? This space is so clean and crisp with just enough color to warm to warm it up a bit. And I just love the car with the Christmas tree tied on the roof. If I entered this space, I would be drawn to just stand and stare for a moment so I would not miss any of the special details.
All aboard, moving on to what I would certainly call a grand entryway. When I peeked into this entryway at Cy Fair Lifestyles and Homes, I was blown away. This entry only requires one word to describe its appeal…Grand. This entry looks very expensive and high-end. It just beams with pride and majestic form. And with all that said, it is actually simple in its decorating style. The stairs are decorated with muted colored decorations on the garland and then there is the sleigh scene which is the show stopper. Also in muted colors, the sleigh cannot be ignored. Beautifully done.
Our final stop on this creative journey is Home Style Life with Adrienne Elizabeth.
If you visit Home Style Life, you will get a full tutorial of how this look came together. But as an overview, I love this clean look. This entryway reminds me of a snow scene. You know how clean and quiet a new snowfall makes everything look and feel? Well, that is how this design makes me feel, quiet and calm.
Well, we've reached the end of the line on my holiday train. I hope you have enjoyed our little adventure and all of the sightseeing. Each of these entryways is different but they are all inviting, lovely, and festive.
Here's wishing you and your family merriest Christmas ever.
Never miss another article, tip, real-life experience or project. Get them delivered directly to your email. Subscribe today! And let's stay connected.
Until next time…I remain in my Element – God Bless!
Published:
Interviewed/Featured:
Homeyou
WPBlogging 360
Hobsess
Share this post with your friends. I greatly appreciate it.
XOXO,