From the Desk of Clearissa Coward's Command Center
It's The Most Wonderful Time Of Year-Christmas Decorating Ideas
A Cozy Lifestyle with Clearissa Coward
With the Christmas holiday fast approaching,  it is time to bring the Christmas spirit into our decor. I don't know about you but I love all of the twinkle lights, trees, snowmen and other festive decor items that help to turn our ordinary spaces into spectacular winter wonderlands. But we can achieve all of that without stressing and without spending a fortune. Can you believe that half of my home is already decorated? Well, it is. I realize there are several schools of thought on that. Some say it's too soon others, like me, don't mind. I am more concerned with being caught behind the eight ball with nothing done on December 15 and getting stressed out.
I do not actually turn my lights on until the day after Thanksgiving but I will not be stressed. So I started earlier than ever this year and I'm pleased with the progress. The tree is next. Don't judge me. 🙂
There are affiliate links within this post. However, all opinions and ideas are my own. Clicking on and using the links to purchase products does not increase your cost at all. I appreciate your support.
Many families reuse decorations year after year. Others go all out and try to change their design style with every passing season. Personally, I enjoy adding to my decor and changing it up a bit every year without spending a fortune. The good trick is to take a picture of your Christmas decorations and that way when Christmas rolls around next year, you know what you have and what you may want to change. You can also see how and where you placed items the year before and that will make it easier to place things differently as-well-as let you know which of the new items of the current season can be added to what you already have. Now you have something new settling in with something you had before. Win-win!
Some people enjoy themed decorating for the holidays. For example, one may create a candy cane themed kitchen or a more traditional style family room. Still, others love the beachy themed Christmas, while others want that rustic farmhouse style. The list is endless and depends on the style one may be drawn to. Personally, I gravitate towards the modern farmhouse look with a bit of the eclectic showing as well. My decor styles mix because some of my decor was purchased years ago and holds sentimental value, and my taste has changed over the years. But I find a way to make it work and you can too.
If you are planning to have guests over during this holiday season, consider trying something new. This year we are planning to host a charades party during the holidays. With that in mind, I know I must include a lot of words in my decor. I will be adding DIYs to my styling this year because words will play a major role in my one party this year. Yes, just one. I am not overdoing. Nope, not this year. I have decided that signs (modern farmhouse) will play an important roll in my decor. I will DIY a few and purchase a few as well. I will also DIY a few of my ornaments this year as well. So you see, you do not have to spend a lot to make your holiday decor dreams come true.
With that said, do know that those are my plans but if I DO NOT get it all done, I will not beat myself up about it. My friends and family will not be disappointed if I DO NOT have to make or even shop for more signs. And I will not allow me to beat myself up either. But I digress…back to tips. 🙂
Another resource – you may want to check out local thrift stores. I found some great bargains at my local thrift store to help transform my home into a comfortable, cozy, winter wonderland with a pop of candy cane, wordy holiday space.  Whew! I realize there is a lot going on there but I know it is going to turn out just fine.
Grove Collaborative/Mrs. Meyers Cleaning Products
Decorating your home really helps get your family and friends into the Christmas spirit. We usually put on some Christmas music, fix a hot chocolate, put on some cozy PJs and decorate until our hearts are content. Hubs and I really make a production of it for just the two of us. One year we even had champagne while we decorated. 🙂
Another idea is to swap decorations with your friends. Before you begin decorating, host an ornament/decor exchange party. Have an evening together with your friends and everyone bring the decor they will not be using that year and trade it out. It is a great opening holiday party and it can save you a bit of money as well. Get creative and exchange cookie or other holiday recipes, while you are at it. What fun and what a way to start your holiday season off with a bang.
Finally, another great past time while decorating for the holidays is Christmas movies. I love to decorate or make holiday crafts, or address Christmas cards or wrap presents while watching Christmas movies. Not only will they make you feel sentimental and festive, but you can also get some decor ideas because these movies always have beautifully decorated spaces. 😉
The most important tip is to make it fun and festive. No matter your decor style, find ways to execute it without over-spending or over-stressing. Always remember hacks are a great way to get the look you want on a budget. And it is not practical to break the bank for a season that is supposed to be all about peace, joy, and love. Do not give yourself the January bank account blues decorating for the season. Remember the reason for the season and just make sure your home is cozy and filled to the brim with love and you will be the best decorator ever.
I hope these tips will inspire you to get the holiday decor you want or as close as you can without spending a fortune and will also get your creative juices flowing.
So, tell me, what is your Christmas theme this year? Do you have one? Are you okay with mixing and matching your style or do you change your theme every year and purchase all of the different decorations. Are you okay with hacks or DIYs or do you purchase all of your decor new each year?
Happy decorating.
Enjoy more Christmas tips here.
Don't forget to check out my eBook; Organize Your Life in 21 Days. It is available for download and has a variety of small projects to help you organize your life one small project at a time. Get your copy today.
Get Your Cricut Today And Let Your Creativity Shine
Never miss another article, tip or project.  Get them delivered directly to your email. Subscribe today! And let's stay connected. 
Thank you guys for all of the support you show to me and my blog. I feel so blessed because of you.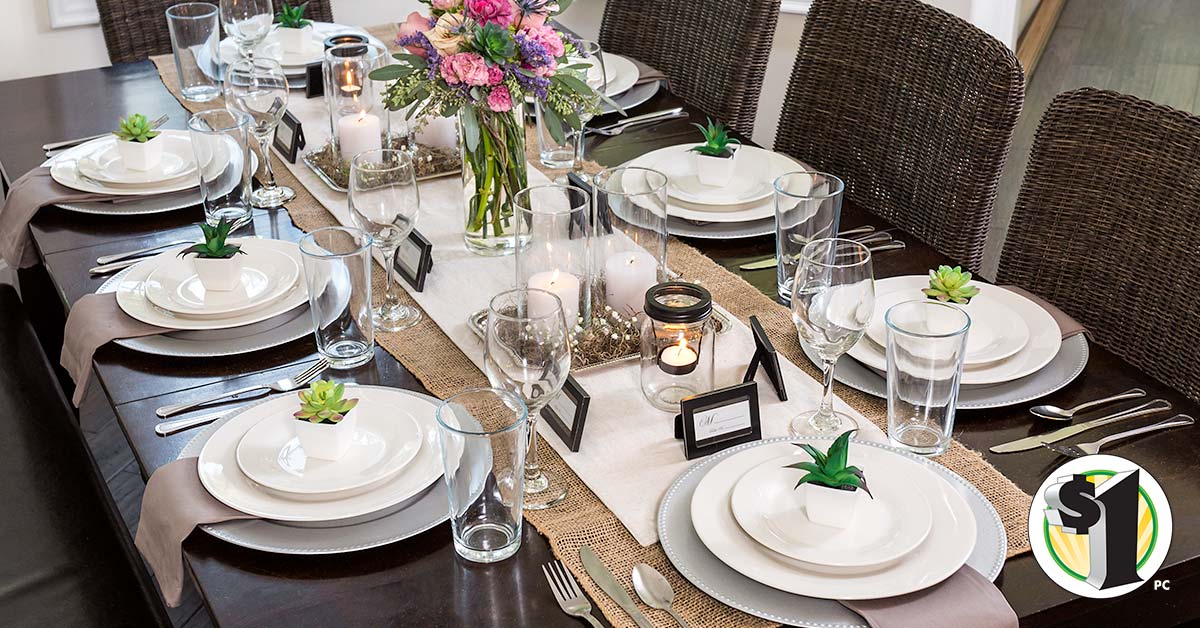 Dollar Tree – Great Bargains and Shipped Directly To Your Home
Until next time…Find And Remain In Your Own Personal Element – God Bless!
You Can Find Me:
Interviewed/Featured:
Homeyou
WPBlogging 360
Hobsess
Spanx
Share this post with your friends. I greatly appreciate it and I appreciate you.
Thank you guys for all of the support you show to me and my blog. I feel so blessed because of you.
Leaving You With Hugs & Blessings,