From the Desk of Clearissa Coward's Command Center
Make Your Rental Space Your Own With These Simple Decorating Tips
A Cozy Lifestyle with Clearissa Coward
Whether you rent a large home or an efficiency apartment, you know it is tough to fully decorate it without investing a bunch of money in something you can not take with you. Or sometimes the landlord will not allow certain changes. At any rate, it is kind of disheartening to think a lot of the work that you would do only increases the property value for the property owner and will not provide any lasting value for yourself.
There are affiliate links within this post. However, all opinions and ideas are my own. Clicking on and using the links to purchase products does not increase your cost at all. I appreciate your support.
But that does not mean that you can not create your own unique style in a place that you will love to live in, even if you are on a budget. There are so many different options on the market today.
If you have not chosen the rental yet, here are a few things to keep in mind before you make your choice:
Ensure paint colors are neutral and will match or complement your furniture. If you plan on purchasing new furniture, ensure you can make the paint and furniture work together.
If the paint looks like it has not been updated in a while, colors are too bright or do not suit your style, ask the landlord if he/she is willing to paint. If you want to make it easier for him/her to say yes, simply tell him/her that you are willing to do the painting if he/she provided the supplies and equipment.
Make sure the flooring is clean, without damage and colors are suitable for your decorating style and colors. If there are any flooring issues, be sure to ask if they will be resolved before you move in or use area rugs that you can take with you when you leave to disguise any flaws that you can live with.
4. Make sure all windows have appropriate covering so that you have privacy in your home. They should also be in a neutral color or at least match your décor. Work out any issues with window coverings before-hand or be prepared to invest in your own. Nowadays, window panels are reasonably priced. But make sure you are allowed to add curtain rods of your choice if they are not provided.
5. Make sure cabinets are solid and do not show signs of previous leaks or damage.
Grove Collaborative/Mrs. Meyers Cleaning Products
Even though many landlords will agree to a fresh coat of paint, you might be hard-pressed for them to do major remodeling throughout the home, but there are still plenty of things you can do to have your home suit your unique style.
Here are some ideas to make an average rental living space more spectacular:
Add some life with brightly colored towels in the bathroom and kitchen.
Add some throw pillows on your couch and bed for added color.
Include some candles in your décor to add warmth and a nice fragrance.
Add some style to the walls with picture frames, mirrors, and other wall art.
Find stylish and simple centerpieces or fresh flowers for your kitchen and living room tables.
There are all sorts of removable wallpapers on the market choose one to add a bit of color as a backsplash in the kitchen or bathroom.
Change out the light fixtures. Make sure you store the original light fixtures so that you can swap them out when you move.
Use throw rugs to add color and style to any room.
Personal books and flower pots (add plants) will also help to make a space more cozy and welcoming.
You can also change cabinet and drawer pulls to better suit your style. But again, remember to keep the originals so that you can replace them when it is time to move.
11. Many rentals tend to be small spaces, so keep it simple. Minimize the knick-knacks and clutter. Less is usually more when it comes to decorating. However, if you like to have personal and decorative items around you, be very selective in what you choose and when possible choose items that can pull double duty. Such as, ottomans that provide storage space, vases that can also hold decorative balls and other items when not holding flowers, a desk that can double as a dining table if necessary, etc.
12. Check with your local rental law to see what you can attach to the walls, floors, etc. It is possible if you add permanent fixtures to the wall, that you will not be able to take them with you. Use the ever-popular command strips to hang things on the wall and you remove them without any damage to the walls.
13.  Remember to add plants to your living space. They will add lots of warmth to the area and also help to clean the air. It is a win-win.
Your living space need not be drab or boring. Just follow the steps above for a great-looking place you will love living in.
Are you in a rental home? If so, what are some of the struggles you have with updating areas of your rental home?
Check out my this blog post if you are interested in more decorating on a budget ideas.
Happy decorating.
Get more organizing motivation here.
Don't forget to check out my eBook; Organize Your Life in 21 Days. It is available for download and has a variety of small projects to help you organize your life one small project at a time. Get your copy today.
Get Your Cricut Today And Let Your Creativity Shine
Never miss another article, tip or project.  Get them delivered directly to your email. Subscribe today! And let's stay connected. 
Thank you guys for all of the support you show to me and my blog. I feel so blessed because of you.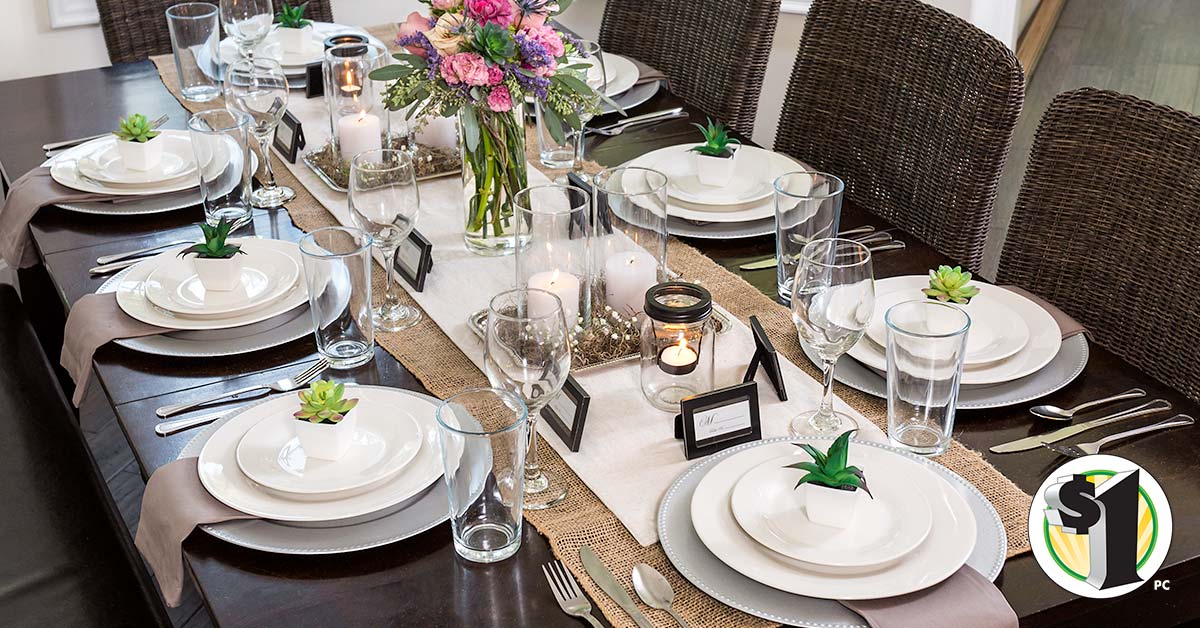 Dollar Tree – Great Bargains and Shipped Directly To Your Home
Until next time…Find And Remain In Your Own Personal Element – God Bless!
You Can Find Me:
Interviewed/Featured:
Homeyou
WPBlogging 360
Hobsess
Spanx
Share this post with your friends. I greatly appreciate it and I appreciate you.
Leaving You With Hugs & Blessings,