From the Desk of Clearissa Coward's Command Center
Seven Fall Tablescapes For Your Inspiration
A Cozy Lifestyle with Clearissa Coward
Nothing says come on in and make yourself at home better than a festive tablescape. It just shows that your host/ess took the time to make a special space for you to enjoy a meal. It makes you feel special…right? Well today, I am sharing a few of my favorite tablescapes styled by some very creative fellow bloggers.  I just know you will be inspired.
There are affiliate links within this post. However, all opinions and ideas are my own. Clicking on and using the links to purchase products does not increase your cost at all. I appreciate your support.
This tablescape styled by With Love From Kat is simply one of the prettiest outdoor tablescapes I have seen lately. Would this table not make you feel homey and comfortable? I love the use of gold as a pop of color. The deeper purples and reds just play so nicely together. This is beautifully done and a perfect setting if you are lucky enough to live in a climate where you can enjoy the outdoors this time of year.
This next tablescape is bound to make you feel grateful to be among those invited to dine and fellowship here. Kelly Hedlund at My Creative Happy has truly outdone herself with this beautiful and elegant table decor. The buffalo check and the turkey plates are adorable. And everything just works together. Just lovely and inviting.
How do you feel about using nontraditional colors in your fall tablescapes? I love the muted colors but check out this plush pink and orange tablescape styled by Courtney at Pizzazzerie. This tablescape is so different and so pretty. Blush pink and orange…who would have thunk it? I just love this table. There is so much detail. Down to the coordinating florals.
This next tablescape is one of those where you can expect the unexpected. Beth of Home Stories pulled together a beautiful tablescape. I am thinking it began as a wine-inspired styling and then developed into much, much more. At least that's how it happened in my mind. The colors are gorgeous and suttle with pops of color from the grapes and wine and then BAM!!! Beth hits you with the unexpected. Books! Yes, the centerpiece and the settings at each end of the table are styled using books as the base.  I love it. Books and wine. Thank you, Beth, for reminding me how thinking outside the box can bring about great beauty.
The next two tablescapes are my own. The first is an informal table for two in my breakfast nook. I used traditional colors, which were inspired by the farmhouse truck on either end of the runner. The colors came together famously and I am happy to say, this tablescape did not cost a fortune.
The second tablescape, it is also mine, is a bit more formal than the last. The setting is in whites and off whites and is very muted. It simply sparkles. The largest difference in my two tablescapes is the use of color or the lack thereof. I love both looks.
…and finally, the final tablescape, another of my own, completes this post of inspiration. Suffice it to say that there are as many takes on fall decorating as there are colors in the rainbow. Everyone has their own personal vision. I just hope that the seven tablescapes I have provided will help you realize that it is okay to think outside the box. It's okay to style your table to suit your taste and it is okay to be different.
The creative bloggers whose tablescapes I shared here all had something uniquely different about their particular tablescape, and yet they are all fabulously styled. You can do the same.
My Avon Boutique…Shop Now!
Do you prefer the more traditional color palette for fall decorating or are you open to the muted and/or non-traditional colors?
Grove Collaborative/Mrs. Meyers Cleaning Products
Happy decorating.
Get more decorating motivation here.
Don't forget to check out my eBook; Organize Your Life in 21 Days. It is available for download and has a variety of small projects to help you organize your life one small project at a time. Get your copy today.
Get Your Cricut Today And Let Your Creativity Shine
Never miss another article, tip or project.  Get them delivered directly to your email. Subscribe today! And let's stay connected. 
Thank you guys for all of the support you show to me and my blog. I feel so blessed because of you.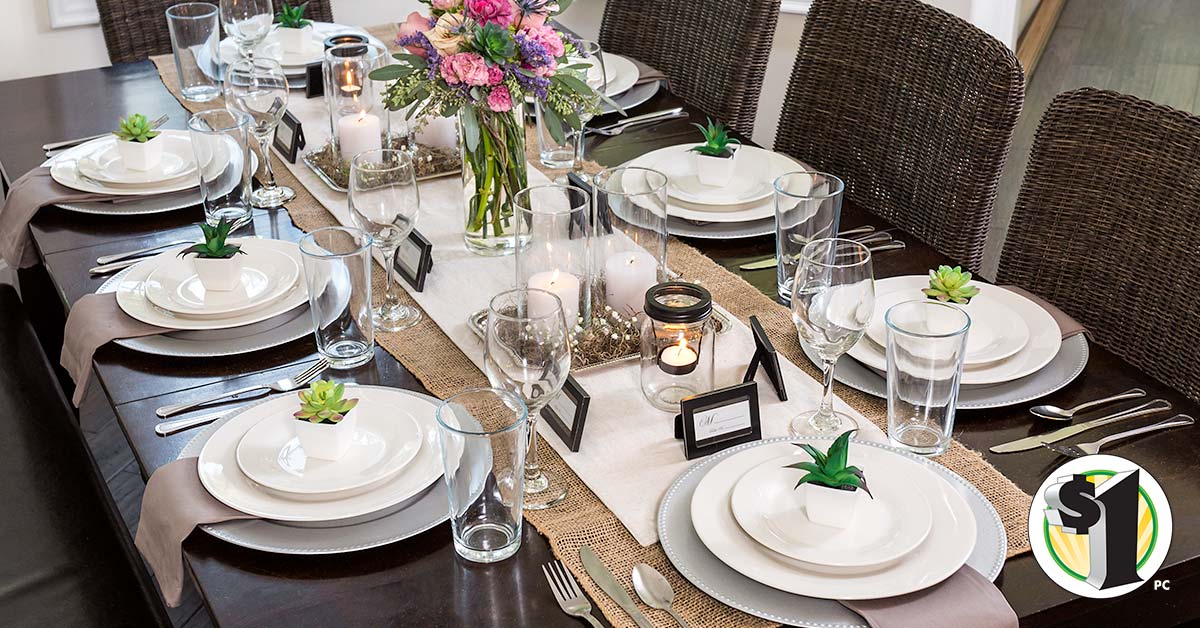 Dollar Tree – Great Bargains and Shipped Directly To Your Home
Until next time…Find And Remain In Your Own Personal Element – God Bless!
You Can Find Me:
Interviewed/Featured:
Homeyou
WPBlogging 360
Hobsess
Share this post with your friends. I greatly appreciate it and I appreciate you.
Leaving You With Hugs & Blessings,